Virgin Mary Statue Details:
The white Virgin Mary marble statue is all hand-carved by our experienced team of professional sculptors. We use high-quality marble material to make the white marble Virgin Mary statue look perfect. And the calm expression brings out the holy image of the Virgin Mary.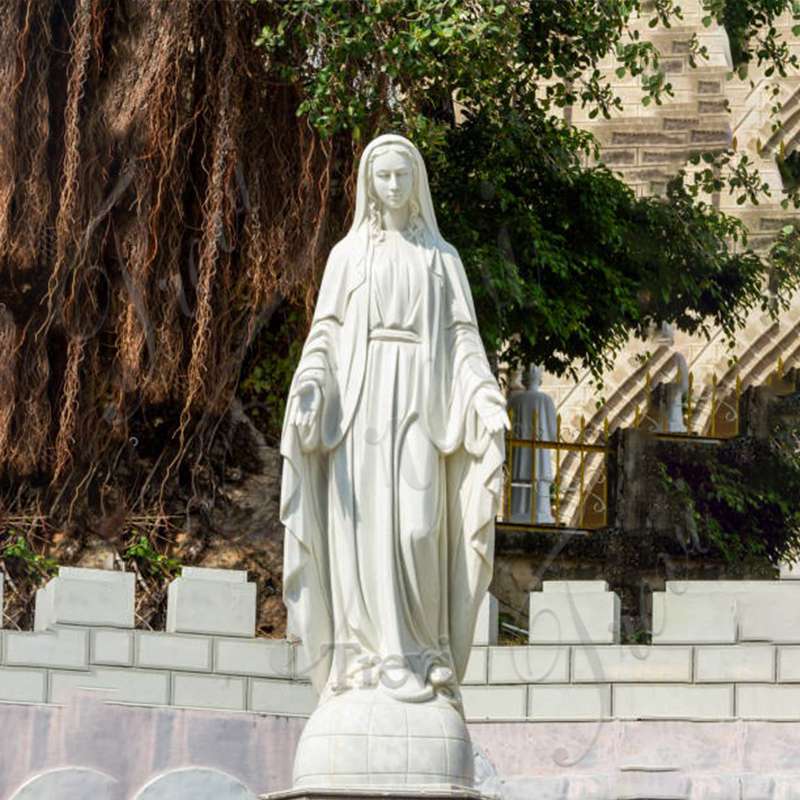 Origin of the Virgin Mary:
Mary, the mother of Jesus, was involved in the mysteries of Catholicism. Because of the ascension of the Holy Spirit, she is only below the Son and above all saints. The Blessed Virgin gave birth to Jesus as a virgin. So she is especially revered by Catholicism.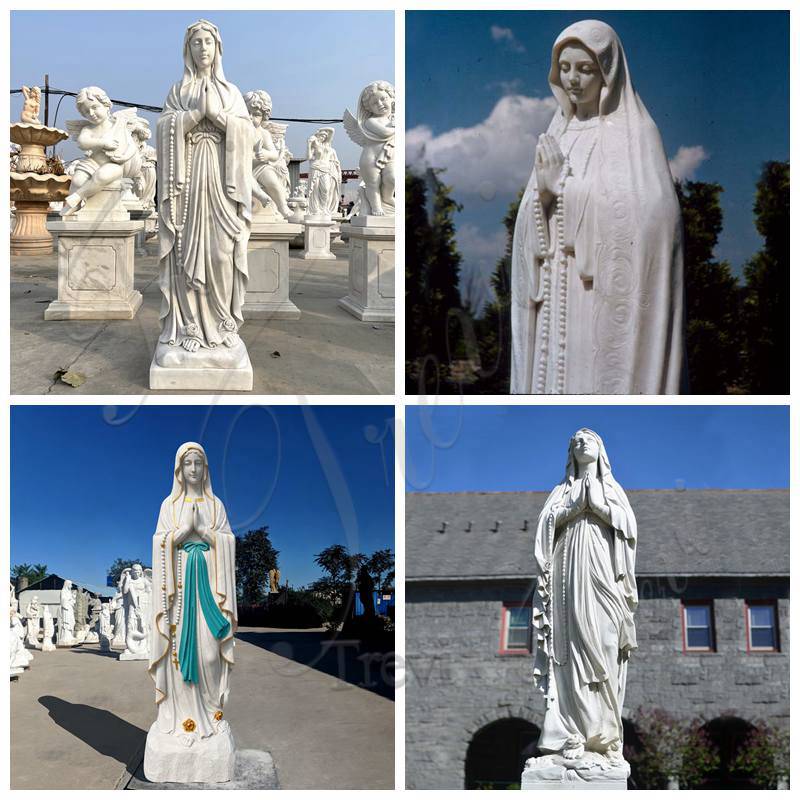 Places that Could be Decorated:
White marble statues of the Virgin Mary are often used to decorate homes. Where our clients place it in your gardens and squares. Also, Our Lady is a good choice in churches. The white marble statue of the Virgin Mary is not only a work of art but also a beautiful addition to our way of life.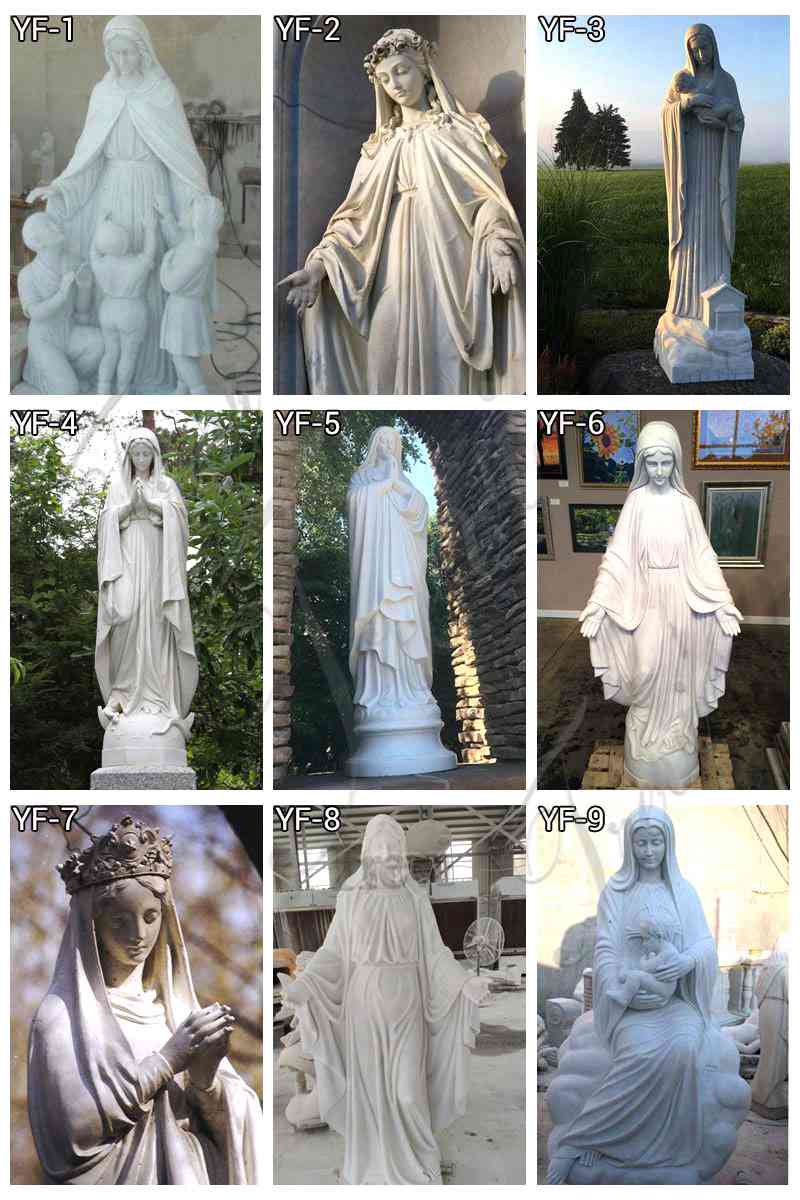 Provide Customized Services:
Trevi's artists could provide custom services to clients. We could engrave the Virgin Mary statue in white marble according to your size, color, and material requirements. And give, we could also make a Virgin Mary statue according to your design. In addition, we have designed different shapes of Virgin Mary statues for our clients.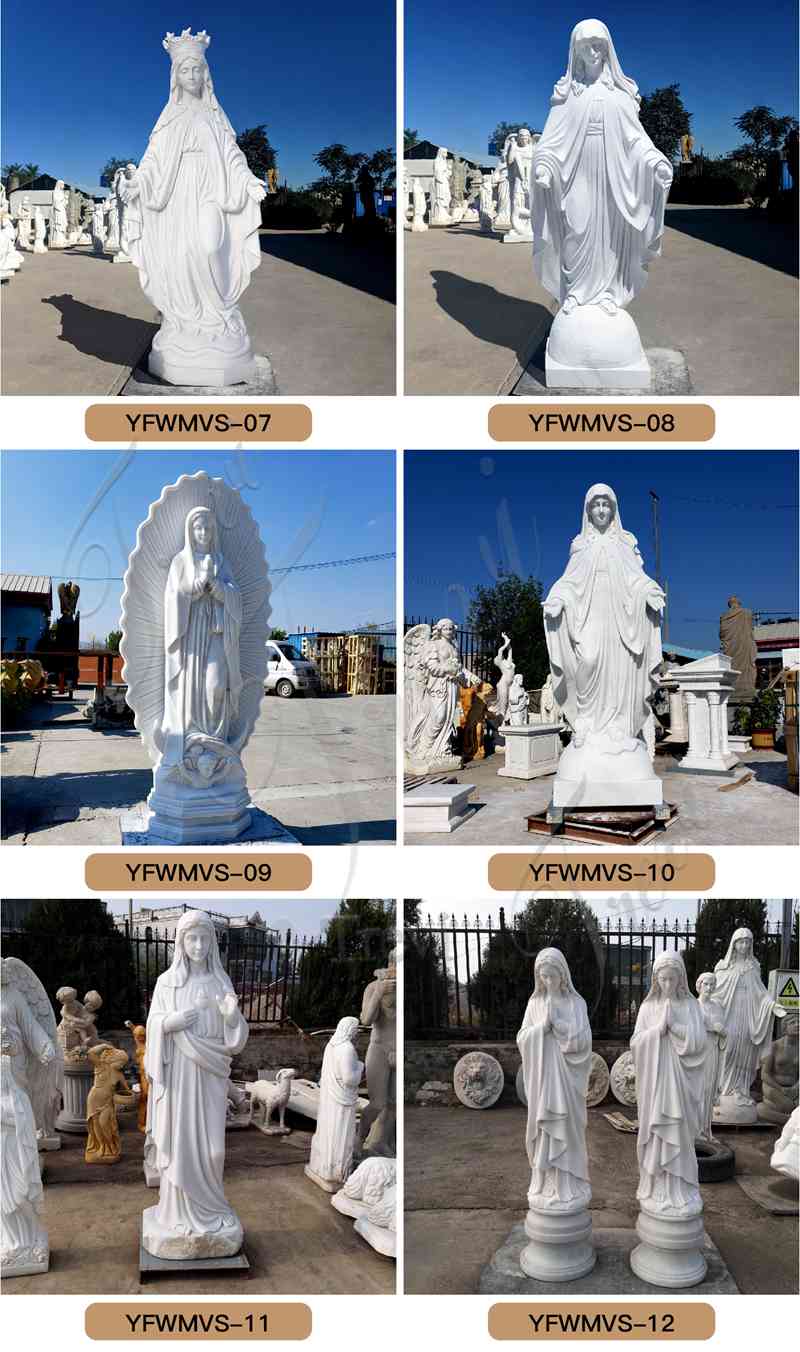 Safe Packaging Regulations:
We pack the white marble statue of the Virgin Mary as very sturdy. Among them, our wooden crate is 3cm thick, which is twice as thick as normal packing. And, we also fill the inside of the wooden box with soft foam. This would make Our Lady more secure and stable. We have different packing regulations for different items, which would protect the Virgin from damage during shipping.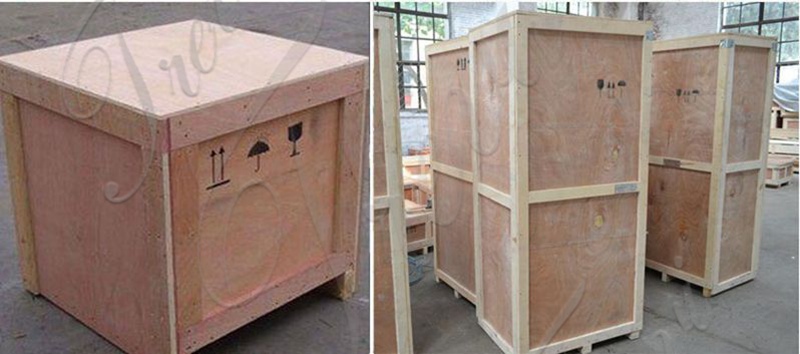 If you are interested in our white marble statue of the Virgin Mary or other sculptures please feel free to contact us. Trevi's artists have been specializing in Madonna sculptures for 39 years, so our Madonna sculptures are of guaranteed quality.
Send to us