Mary and Jesus Sculpture Details:
The white marble Mary and Jesus sculpture is the most popular religious sculpture. Also, Trevi's artists are devout Catholics. So they sculpted the faces of the Virgin and Jesus to life. In particular, we could see the smile on the mouth of the Virgin, her expression is so calm. In addition, the Virgin's clothes are also very beautiful and the whole is full of layers. Baby Jesus is so cute, his hair is slightly curled. Enjoying mother's favor in the arms of the Virgin. Such exquisite natural white marble Michelangelo mary and Jesus statue is a masterpiece you should not miss.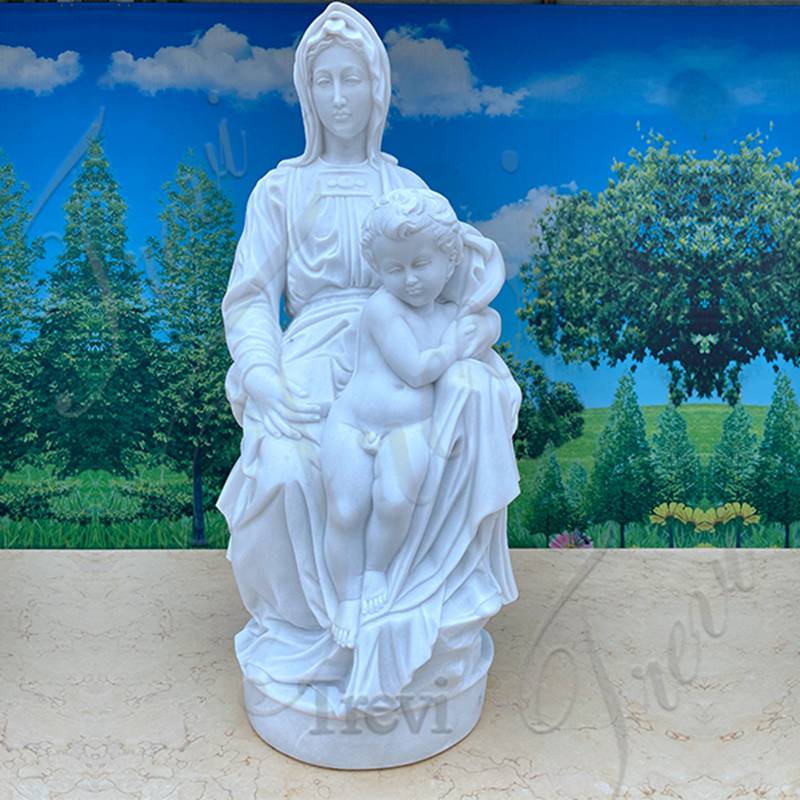 Pure Natural White Marble:
We all know that natural marble is becoming more and more precious as people mine it. In order to ensure our use of high-quality white marble, our factory has dedicated marble mining employees who are stationed in the Marble Mountains all year round. Also, most of our religious sculptures are custom services. Therefore, we would choose the most suitable marble raw material according to the type of sculpture. There is no doubt that Trevi's Mary and Jesus sculpture could be trusted.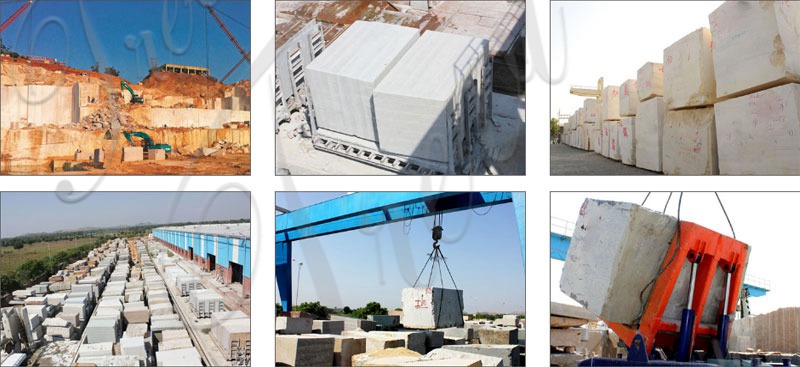 Outstanding Catholic Artists:
Our artists are devout Catholics. In particular, he followed his parents to learn the carving techniques of Catholic sculpture from an early age. Therefore, with daily practice, the Trevi Mary and Jesus sculptures have always been the most exquisite. Also, our artists have very strict requirements for sculpture. The artist examines every sculptural detail. Also, the sculpture would be finely modified.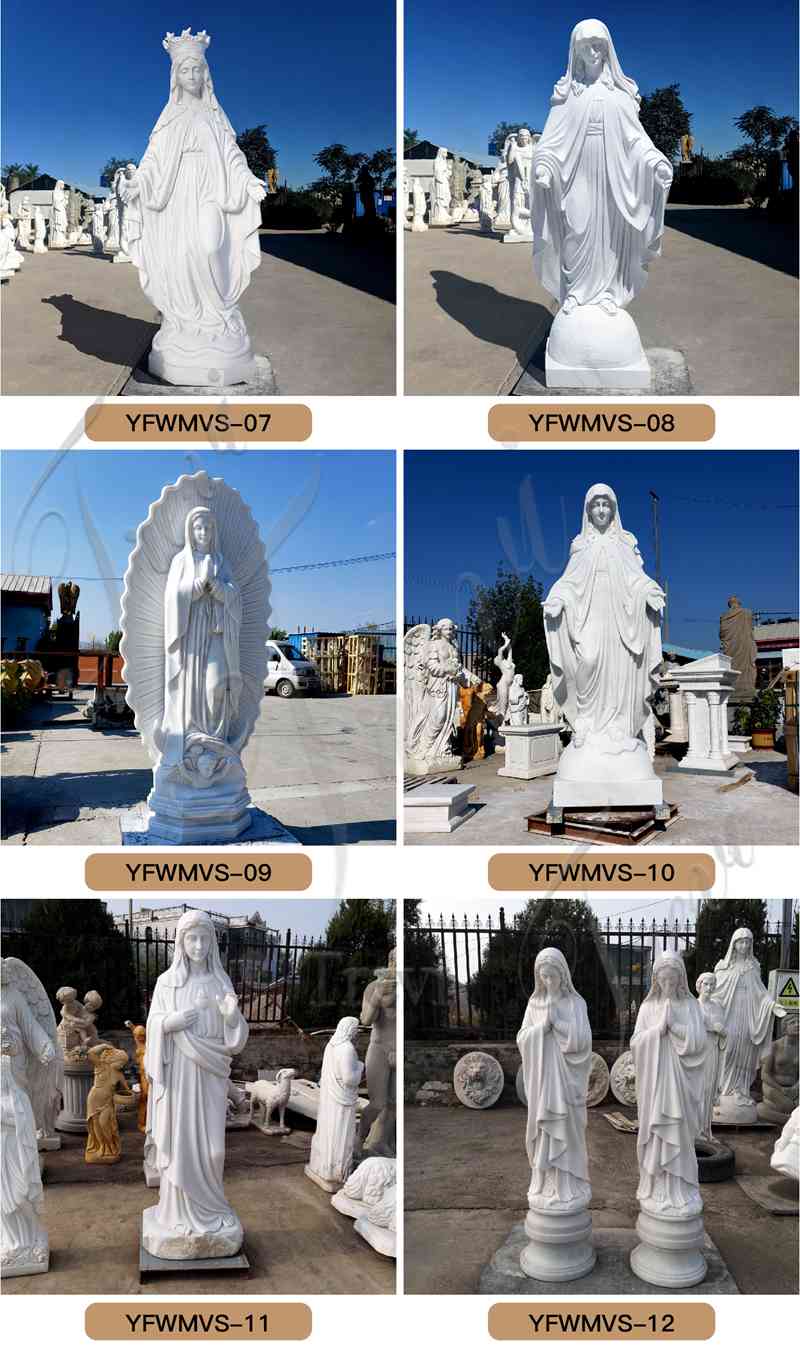 Safe and Sturdy Packaging:
Trevi has been in the foreign trade industry for 39 years. We have rich export experience. Therefore, we have strict procedures and regulations on the packaging of sculptures. First, we would wrap the surface of the sculpture with soft foam. Secondly, the virgin Mary and Jesus sculpture would be fixed with solid wooden crates outside the sculpture. Also, where the sculpture and the wooden crate come into contact, our staff reinforces the foam again. Therefore, the sculpture would not be scratched during transportation.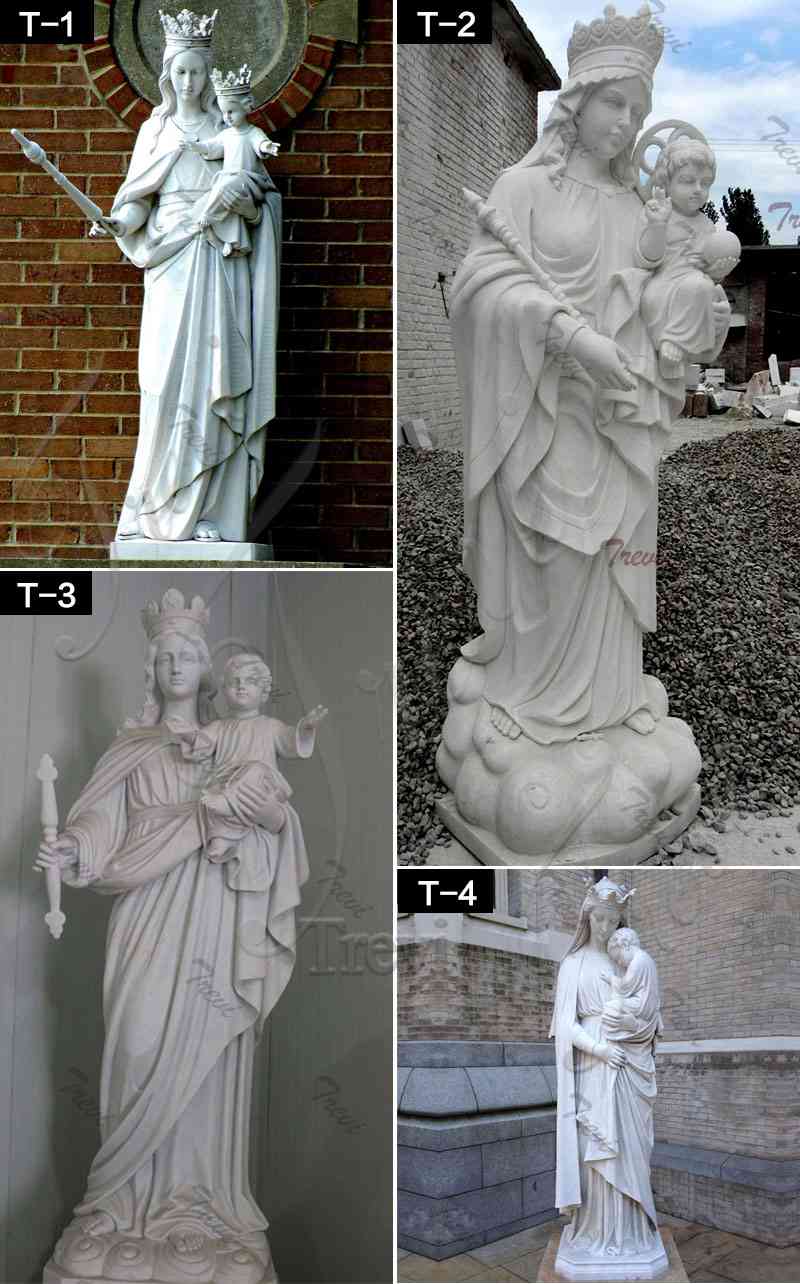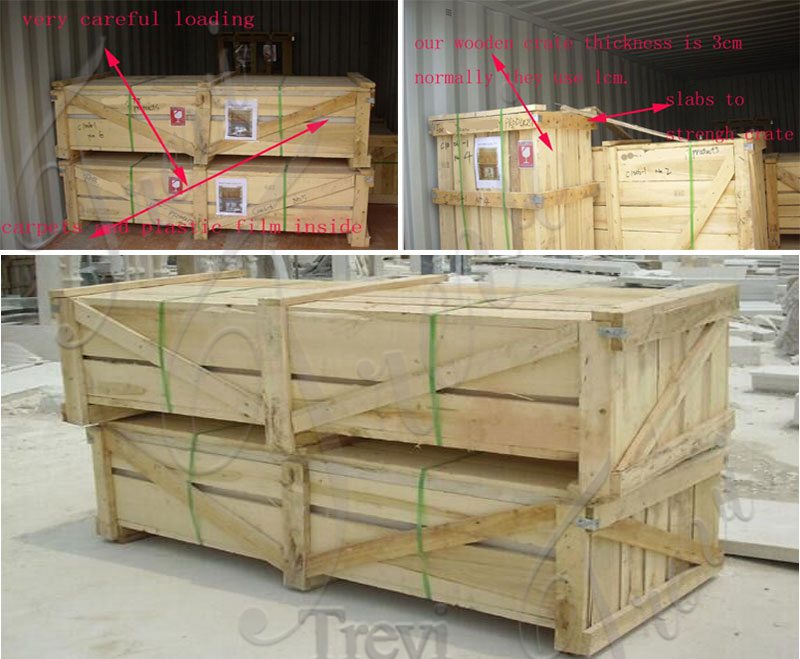 Trust Trevi, our mother Mary and Jesus statue is often praised by Catholic priests. Moreover, we have undertaken a large number of religious projects. Then if you are interested in this Madonna sculpture please feel free to contact us.