Marble Virgin Mary Statue Details:
Trevi has been engaged in the sculpture of Catholic figures for 39 years. We have excellent artists and staff in charge. Therefore, the selection of the Trevi marble Virgin Mary statue is very rigorous. The sculpture of the Virgin is all white and very sacred. Especially the face of the Virgin is as lifelike as a real person. It could be seen that our artist's engraving technique is so superb.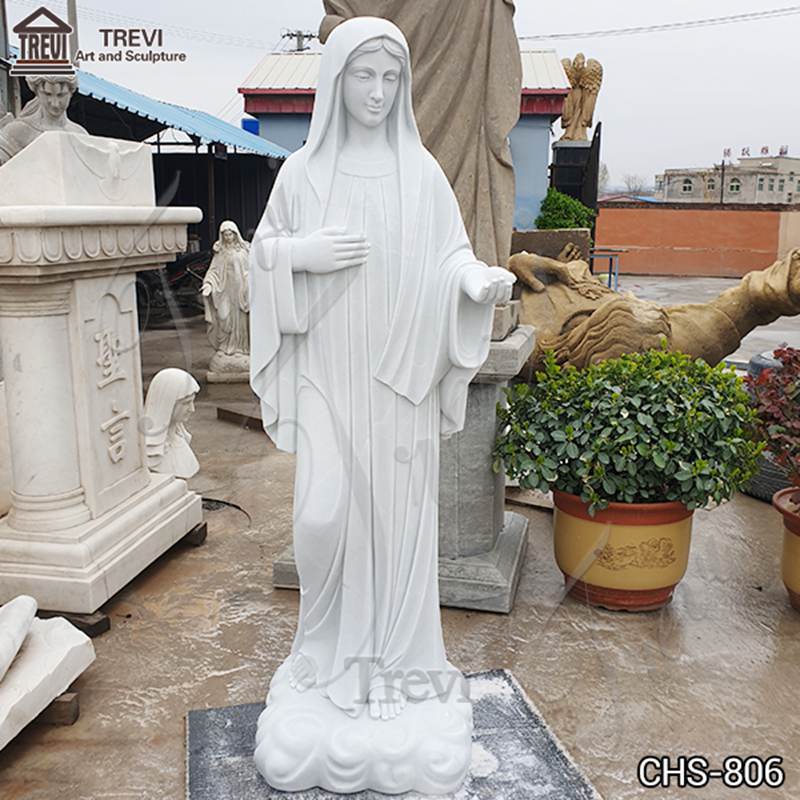 Many High-Quality Marbles:
Trevi As an experienced marble exporter, we have a stable source of marble. For example, we have our own mines and suppliers of high-quality stone materials at home and abroad. Therefore, Trevi's marbles are diverse. For example, we have Fangshan white, Sichuan white, Hunan white, and imported Italian Carrara marble.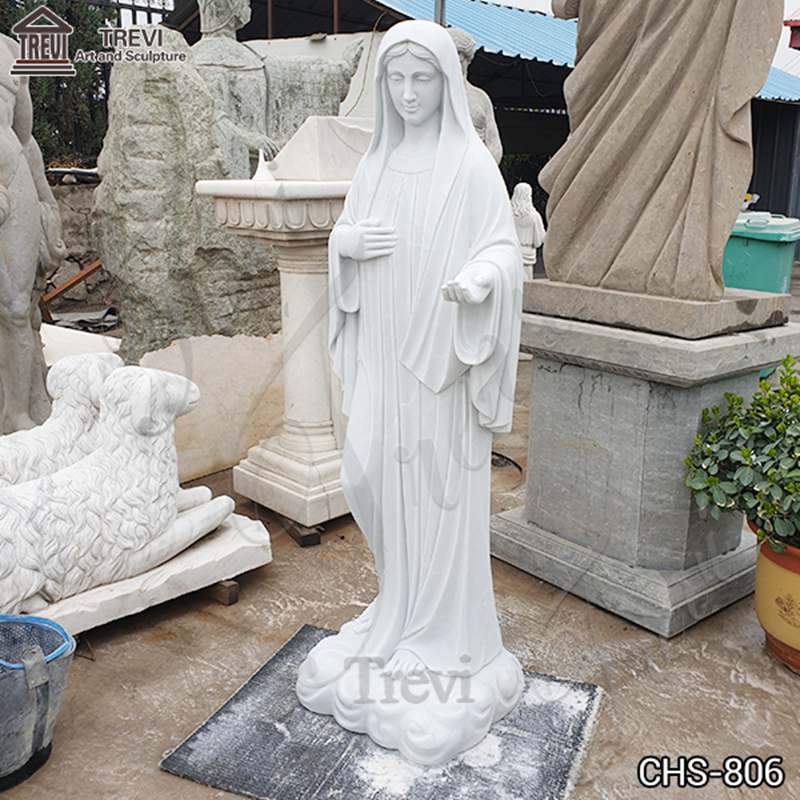 Responsible Quality Control Personnel:
Before each marble Virgin Mary statue is packaged, our quality control personnel would carefully monitor the details of the sculpture. So we ensure that the sculpture is in perfect condition. There is no doubt that our sculptures have won the love of many customers. They introduced us to many new customers.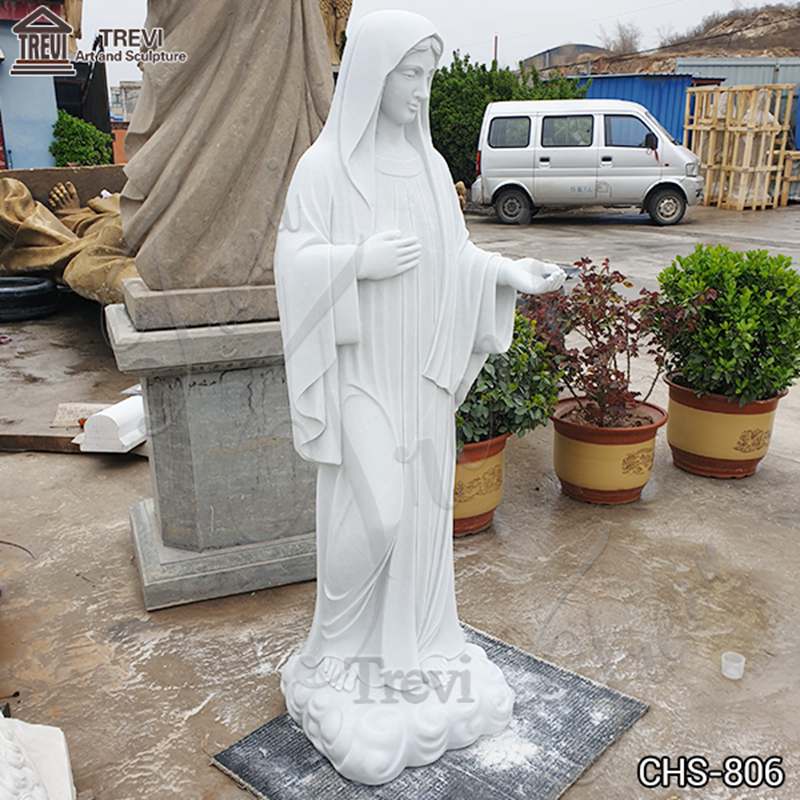 More Catholic Sculptures:
Trevi's marble Virgin Mary statue appeared around Catholics around the world. In particular, many priests trust us very much. Trevi has carved many sculptures of Catholic figures for many Catholic churches. For example, we have carved sculptures of Jesus, St. Mike, St. Peter, and many Virgin Mary. For example, there are sculptures of Our Lady of Guadalupe, Our Lady of Luther, and Our Lady of Fatima. Moreover, Trevi's chief artist is a devout Catholic, and he spends his life sculpting Catholic figures. So our sculpture has a soul.

Use Soft Foam Packaging:
Trevi's packaging is very strong. We have maintained the highest safety record during decades of transportation. First of all, our packaging materials are very environmentally friendly and strong. Secondly, our packaging personnel has been systematically trained. And they strictly follow the process for packaging. So you could rest assured that you would receive a sculpture intact.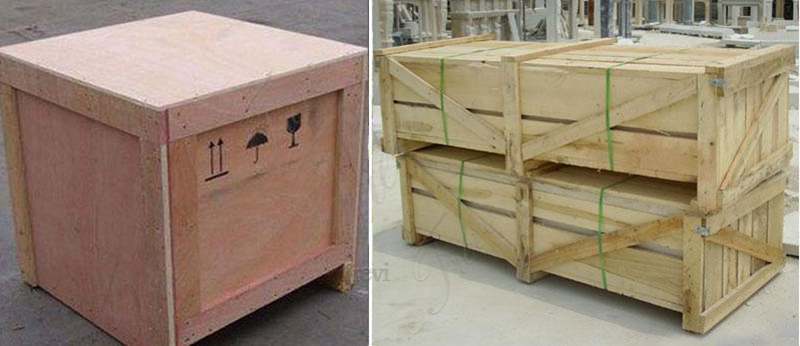 You could trust us completely. Trevi would be your best choice. Please contact us immediately, we would serve you in good faith.