St Michael Statue Details:
The most popular of the Catholic religious saint sculptures is St. Michael. And there are many devout Catholics who like to place St. Michael's sculptures in their homes. Because St. Michael is considered the most handsome angel sculpture. In addition, St. Michael is the hero who defeated the devil of Satan. Therefore, it is believed that placing a statue of St. Michael in the home could bless the safety of the family. Trevi's white sculpture of St. Michael is exquisite in appearance. Especially St. Michael's wings are so delicate. Of course, our artist also sculpted St. Michael's face to life. When you have this imposing St. Michael sculpture in your home, it's sure to grab attention.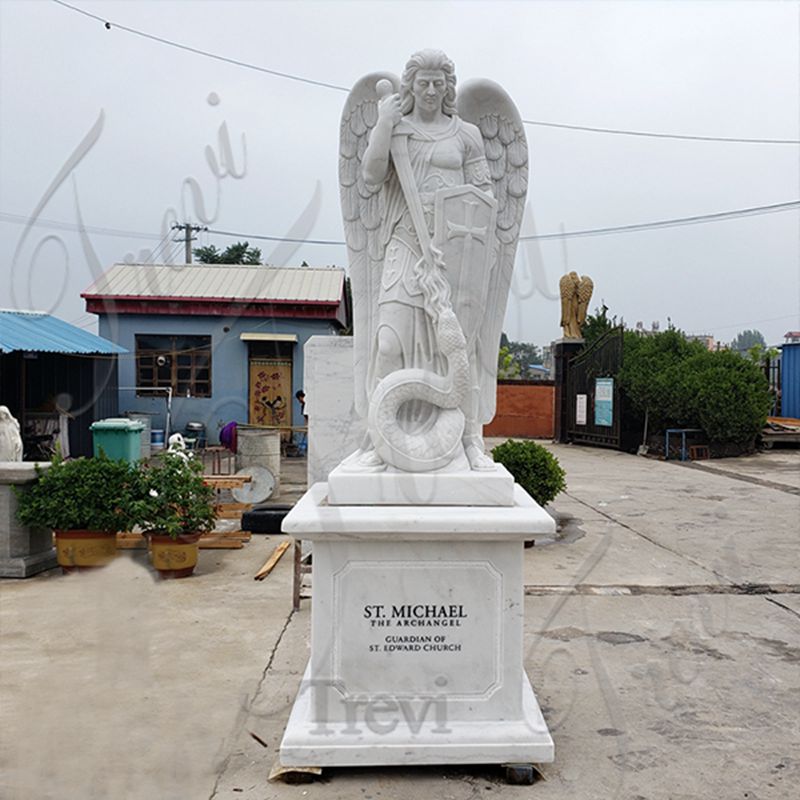 Made of High-quality Marble:
Trevi's artists insist on using high-quality marble raw materials. Because only good materials could carve a delicate marble Saint Michael sculpture. Also, our artists are very skilled in carving. Those low-quality marble raw materials do not show the fine beauty of the sculpture. Therefore, our artists refuse to use bad raw materials. There is no doubt that you would get real natural marble raw materials at Trevi. Of course, we have a wide range of marbles. We have all kinds of white marble raw materials. If you want any kind of marble we could meet your needs.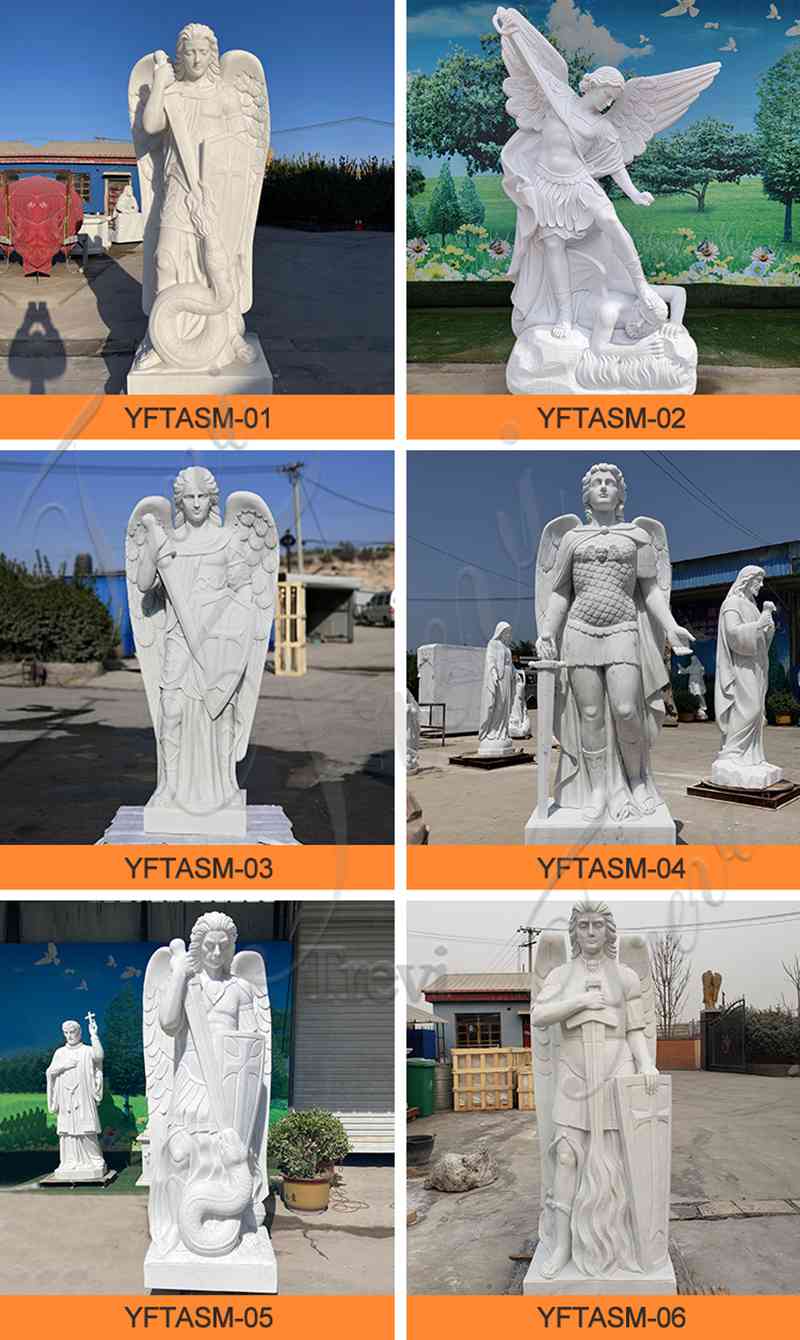 Exquisite Clay Model:
We have carved many sculptures of St. Michael for many Catholics. Therefore, we have many different shapes of St. Michael's sculptures. And, you could use our St. Michael's clay model for free. Also, our clay model artists are experienced. Their sculpted clay models are beautifully shaped. Without a doubt, you would get a St. Michael sculpture.
Then if you want to get an exquisite lifesize St. Michael sculpture in the shortest time, please feel free to contact us for a more favorable quotation. Also, we are a direct factory, so our offer must be the most cost-effective.
Send to us