Religious Statue Introduction:
This white marble St Michael statue is perfect for decorating the garden. As a handsome young man, St. Michael was deeply involved in religious art. First of all, he is winged and wears armor. In addition, he carries a sword and shield to fight the evil dragon Satan. You could clearly see that this angel sculpture is muscular and is a very brave warrior figure.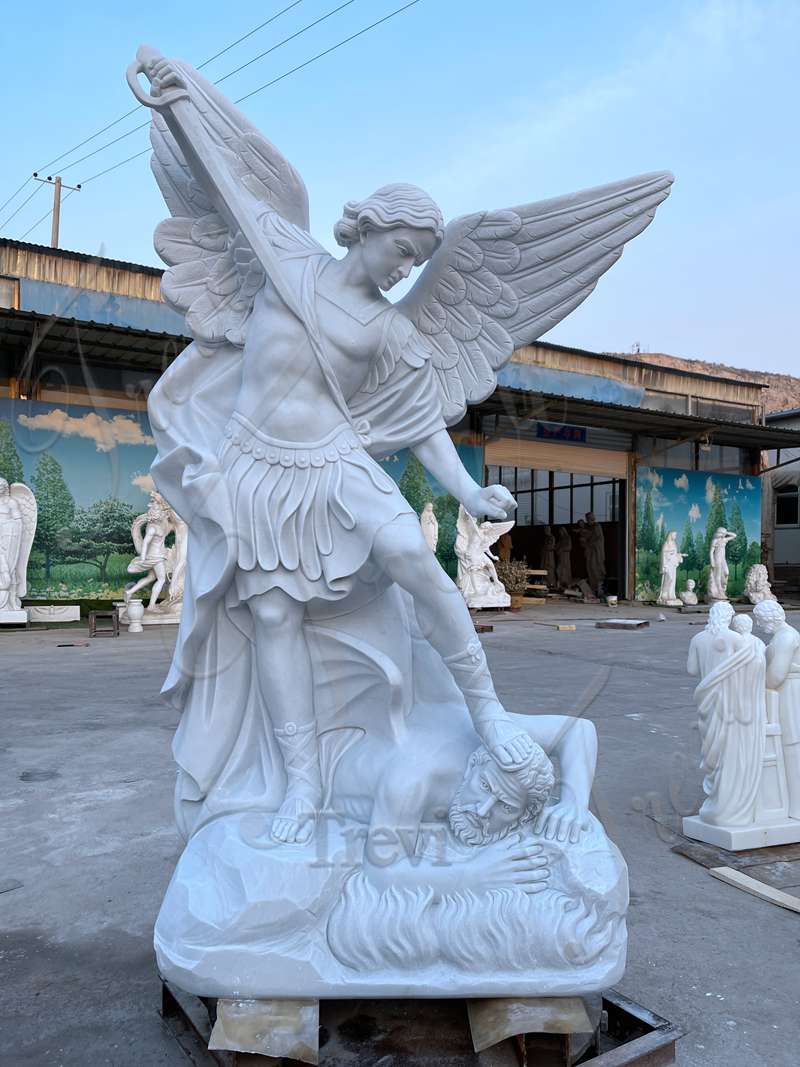 What Does St. Michael Protect You From?
When we pray to St. Michael, we generally say: "St. Michael the Archangel, protect us in battle. Protect us from demons. In addition, he is the patron saint of those who work in dangerous conditions, such as soldiers, Police and security officers, and paramedics. Other times he is considered a measure of justice. Of course, these expectations are all indicative of the good in life. Of course, these symbols show St. Michael's strength as he constantly resists the tide of evil courage.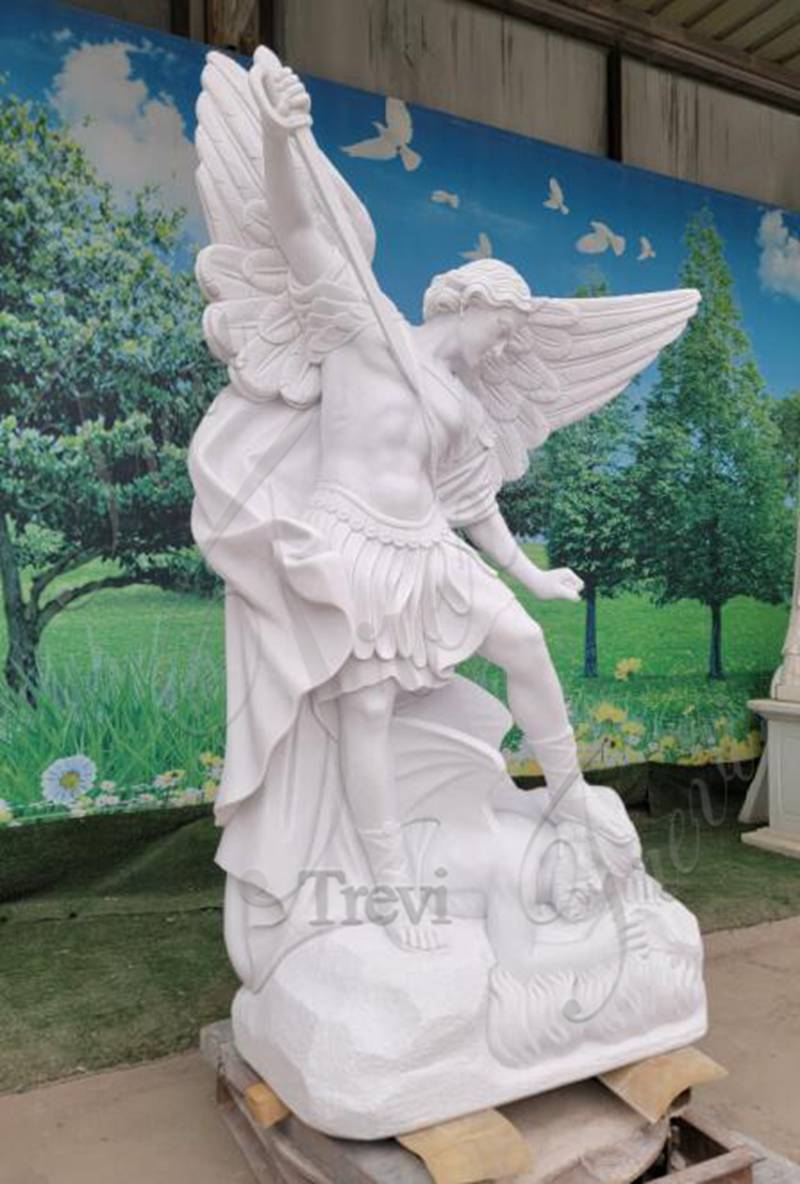 Who Is St Michael?
Saint Michael is the leader of all holy angels above Gabriel, Raphael, and Uriel. He is often devoted to fighting evil and proclaiming the truth of God. And he often strengthens the faith of the people. Although he was called a saint, he was indeed an angel. He was the leader of the angels and eventually the army of God. By definition, he is above other saints in rank.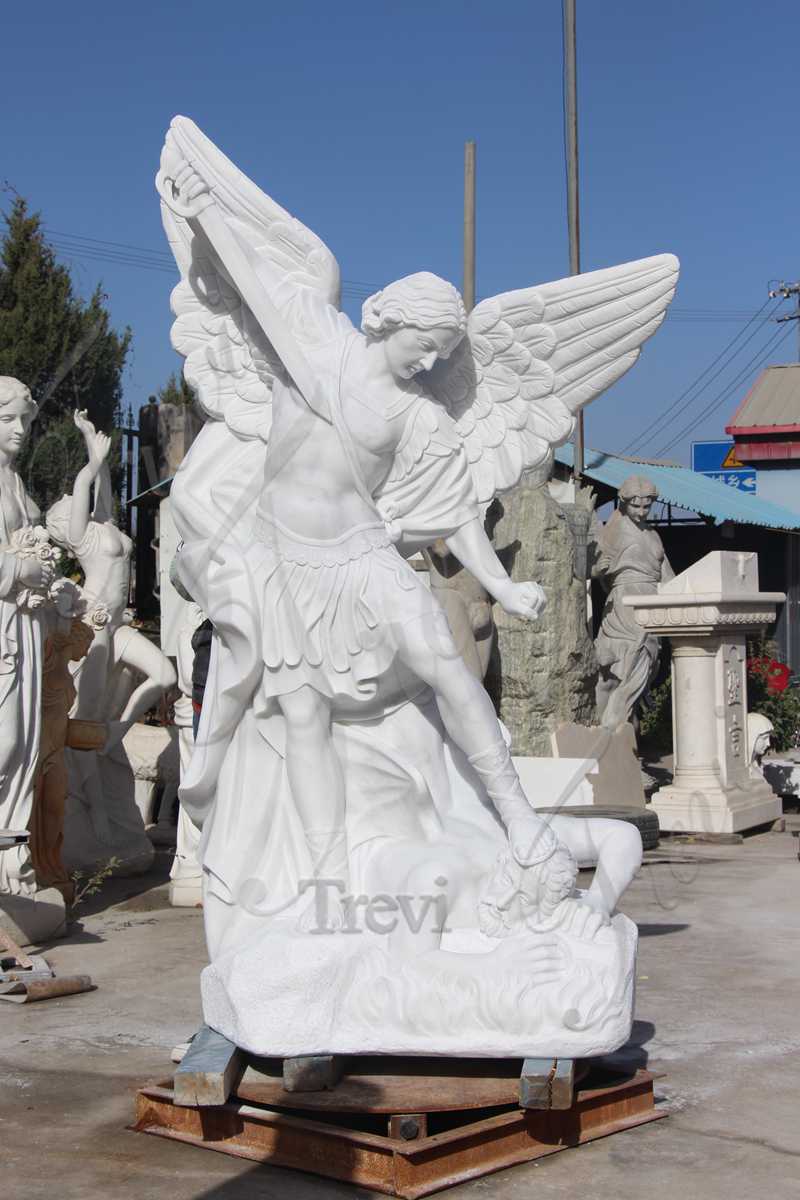 What Does St Michael Symbolize?
Saint Michael is an archangel, a spiritual warrior in the battle between good and evil. He is considered a defender of justice, a healer of the sick, and a guardian of the church. In art, Saint Michael is depicted holding a sword and often conquering Satan in the form of a dragon. Moreover, Saint Michael is an archangel, a spiritual warrior in the battle between good and evil.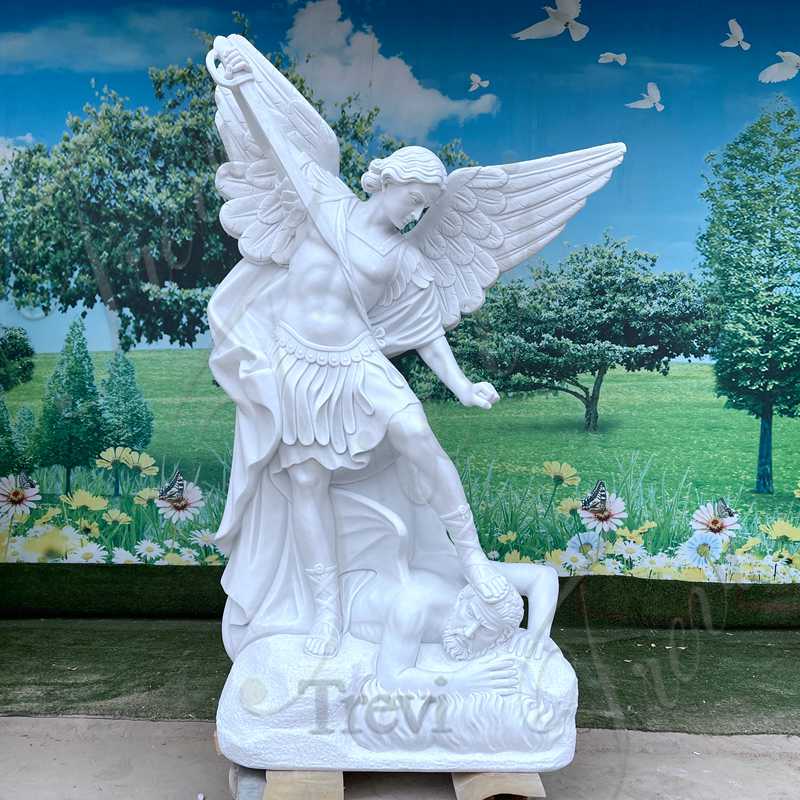 Trevi Uses High-quality Marble:
First of all our marble St Michael sculpture comes to life. Most importantly, we use natural marble. Also, our marbles are of high quality. These marbles could withstand wind and rain. It could therefore be placed in outdoor locations for hundreds of years. Moreover, our religious sculpture orders are very large. Therefore, we purchase a lot of raw materials. Without a doubt, the prices of our raw materials are always the best.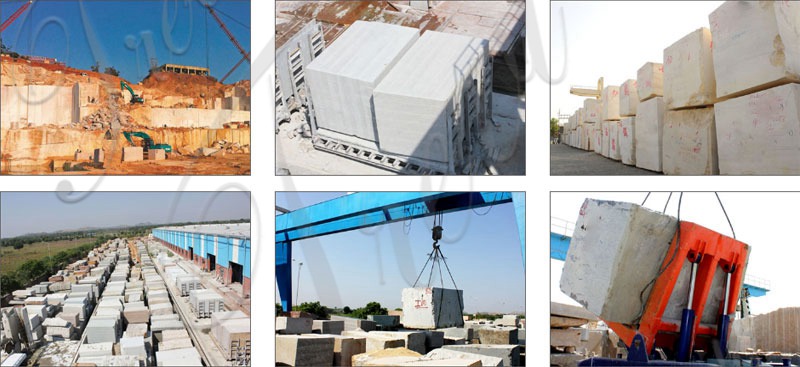 If you want a Catholic religious figure sculpture, then please contact us now. Trevi would give you the most affordable price and highest quality marble sculptures. Of course, our artists are all using deep carving techniques. Therefore, your St. Michael sculpture would be very handsome.