Marble Statue Details:
The famous marble St Michael statue is a sculpture just finished in our factory. St. Michael has a beautiful pair of wings. He holds a sword in his right hand and a shield in his left, with a snake in front of him. This marble statue of the guardian angel of St. Michael is perfect, both the facial expression of St. Michael and his wings are beautifully and vividly carved. All details are hand-carved by our experienced marble masters. At the same time, this is also a Catholic marble sculpture we customized for a customer. The height of this sculpture is about 170 centimeters or about 66 inches. The client is ready to donate this beautiful sculpture to his local church.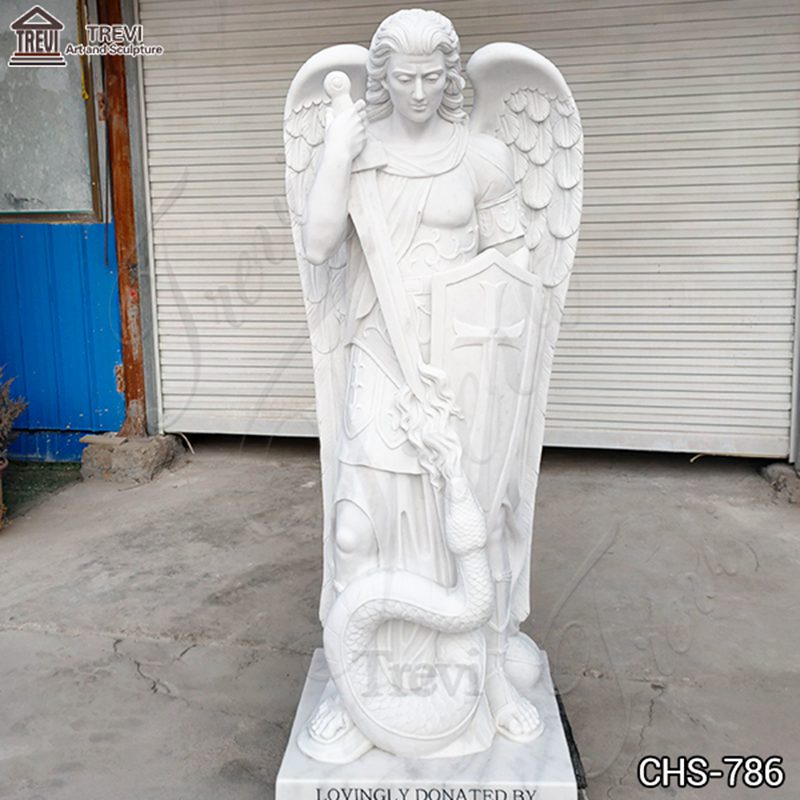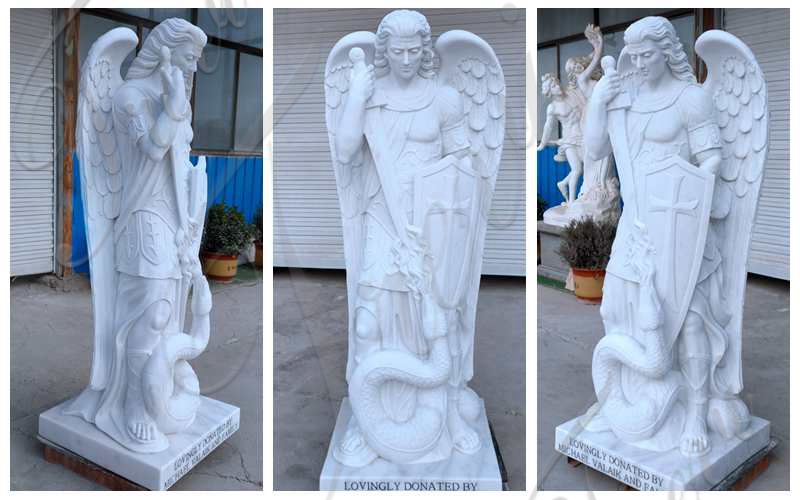 Advantages of Trevi Catholic Statues:
When our client contacted us, he specifically told our staff that he needed to engrave the base of the St. Michael's marble statue. Therefore, according to the client's request, our workers use a professional cutting plotter to engrave on the marble base. And the fonts we use could be selected according to customer requirements. This is one of the advantages of our custom marble sculptures. Our factory could provide you with professional customized services according to customer needs.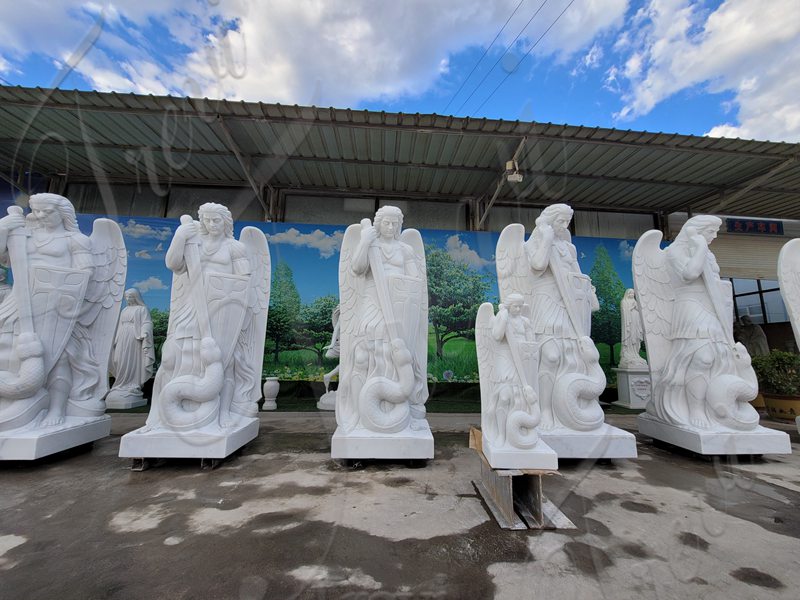 Family Heritage Factory:
Trevi was founded in 1983. As a family heritage factory, our top master, Master Yuan, has been carving religious statues since he was 13 years old. And, he and his team have been specializing in the religious field for over 40 years. As a devout Catholic, Yuan is well aware of the characteristics of religious figures. He knew better how to carve Buddha statues more vividly. From his hands, the face of the sculpture would appear holy and serene.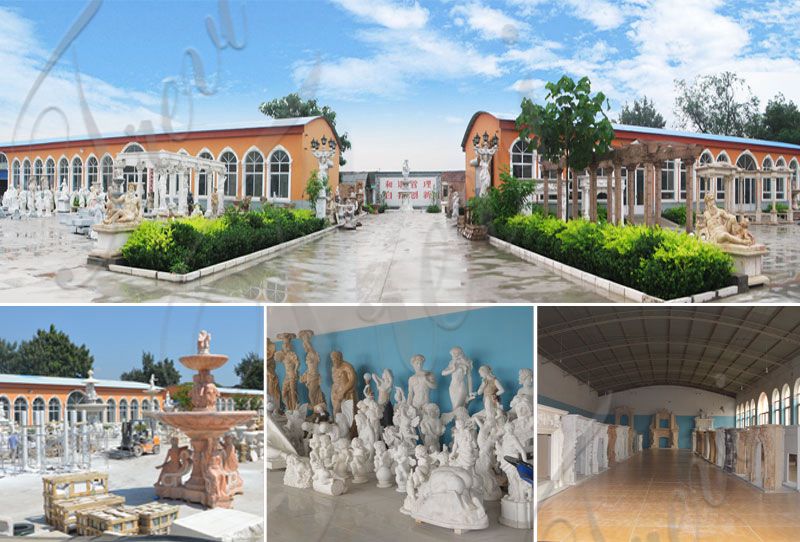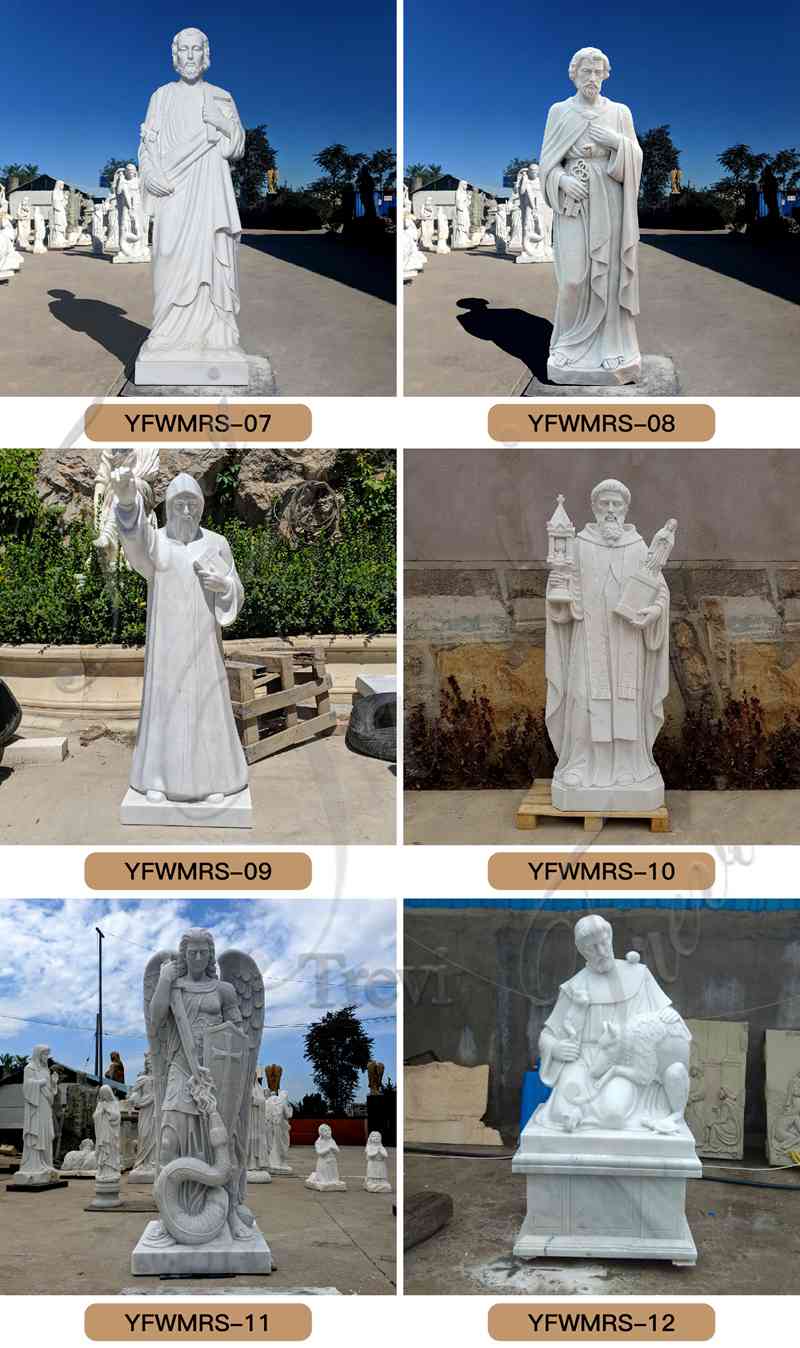 If you are interested in our St. Michael the Archangel Marble Statue, please feel free to contact us. Our staff could provide you with a series of detailed product information and more product pictures in the shortest time. Besides, we would offer you the most competitive price, because we are a factory, usually, our price is lower than what you buy locally.
Send to us