Product Description:
This marble Mary queen of heaven statue is entirely hand-carved, so every detail and design is delicate and beautiful. The Virgin Mary holds baby Jesus in her arms. And Jesus leaned meekly on Mary's chest. What a warm picture!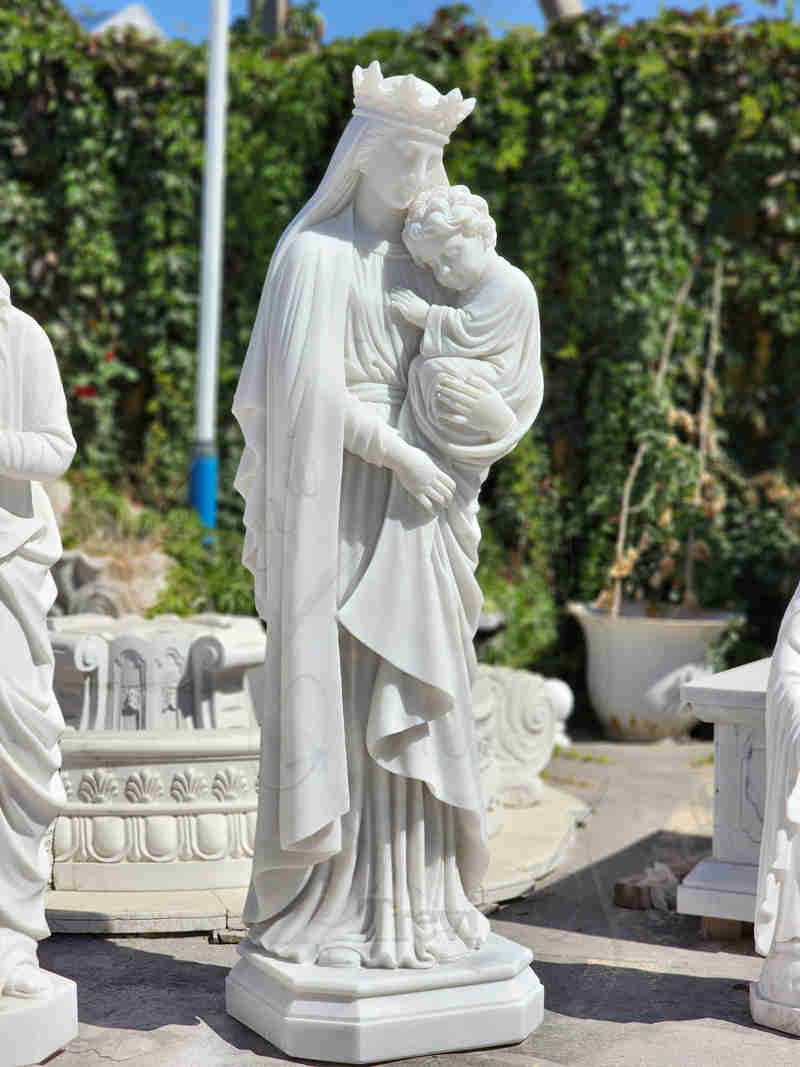 In the details, this sculpture is also very careful. For example, the light clothes of the Virgin Mary, the folds of the elbows and wrists, the graceful posture, the cuteness of the baby Jesus, etc. In addition, the pure white high-quality raw material also adds a sense of purity to this statue.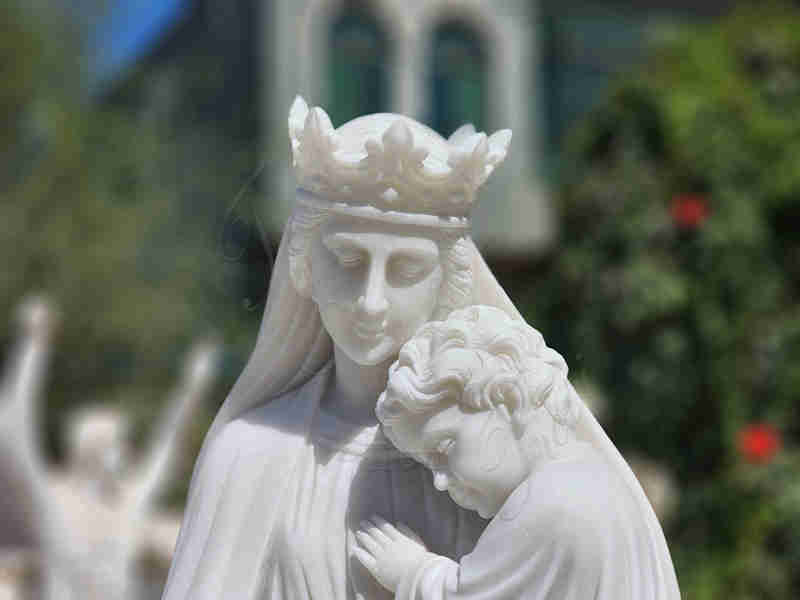 Purely Hand-Carved:
Since ancient times, handmade products have been more delicate and popular than machine operations. All our marble statues are hand-carved by experienced marble artists. They are familiar with every feature of the Virgin, and they are also familiar with the craft of carving. Therefore, each of our religious sculptures are carved with the hearts of the artists. Also, every detail and shape is perfect.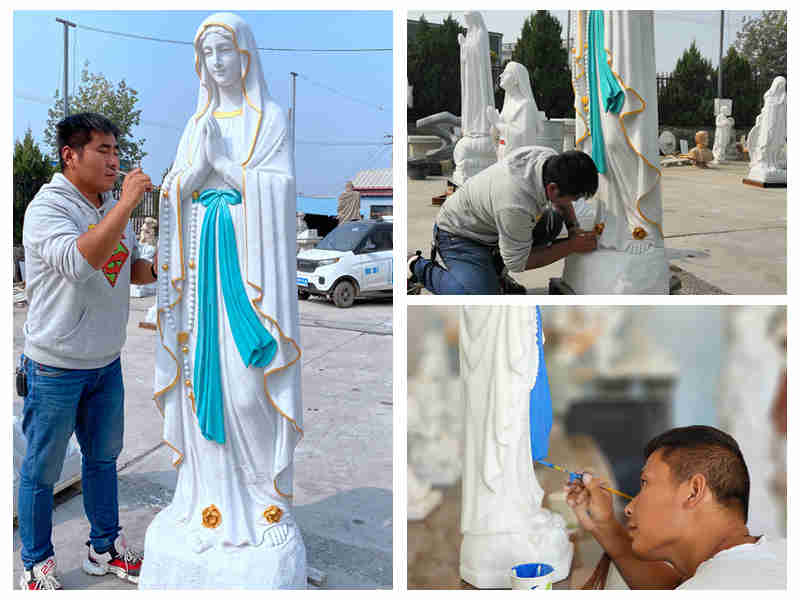 Different Materials, More Choices:
We have a wealth of marble raw materials, so we have more choices in the appearance of the marble statue of the Virgin. Usually, we support white marbles, such as Hunan white, Sichuan white, Guangxi white, Carrara, etc. Other colors include beige, sunset red, gray and so on. We could design it either as a solid color or as a beautiful colorblock.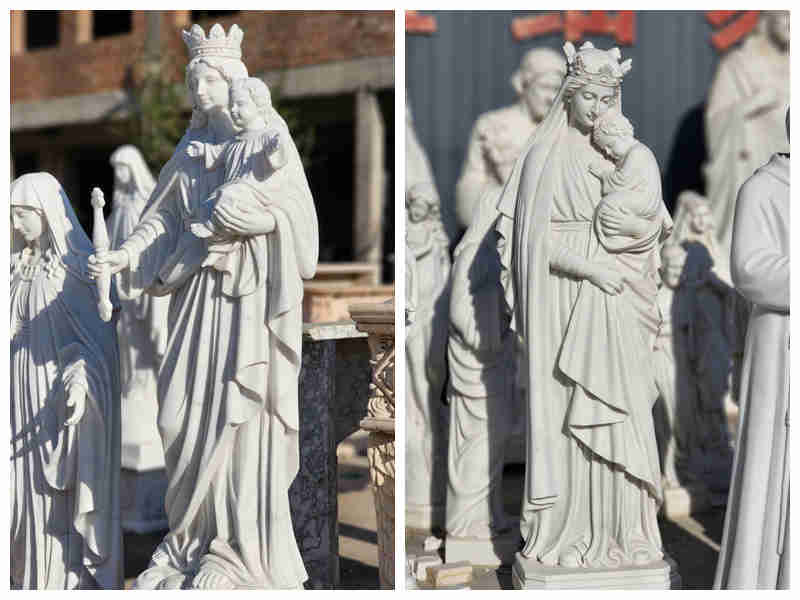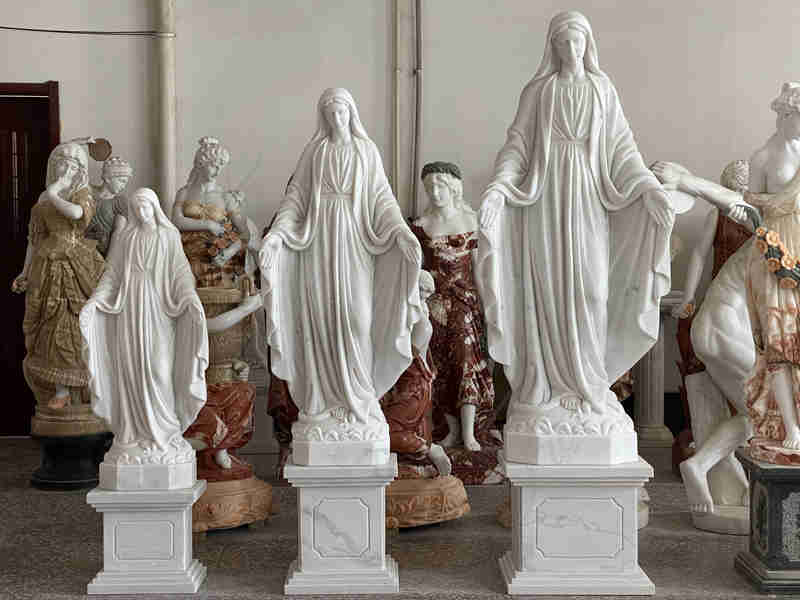 Other Virgin Statues:
In addition to this Mary queen of heaven statue, we also designed other Virgin statues, including our lady of Grace statue, our lady of Fatima statue, our lady of Lourdes statue, our lady of Guadalupe statue, etc. These Virgin statues are of high quality and good price. So, if you are interested in one of the Madonna statues, please contact us for related information.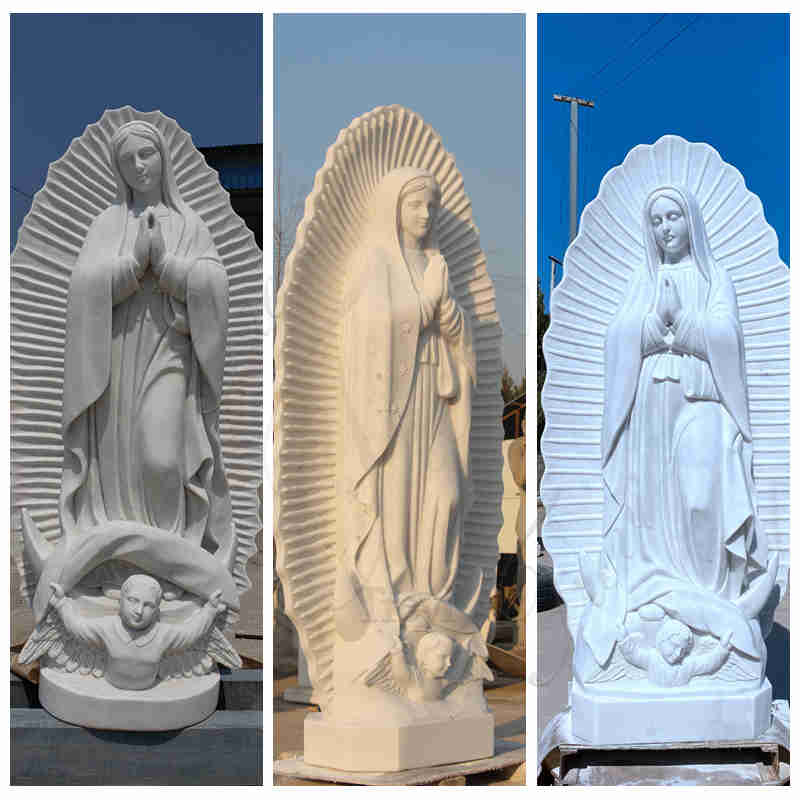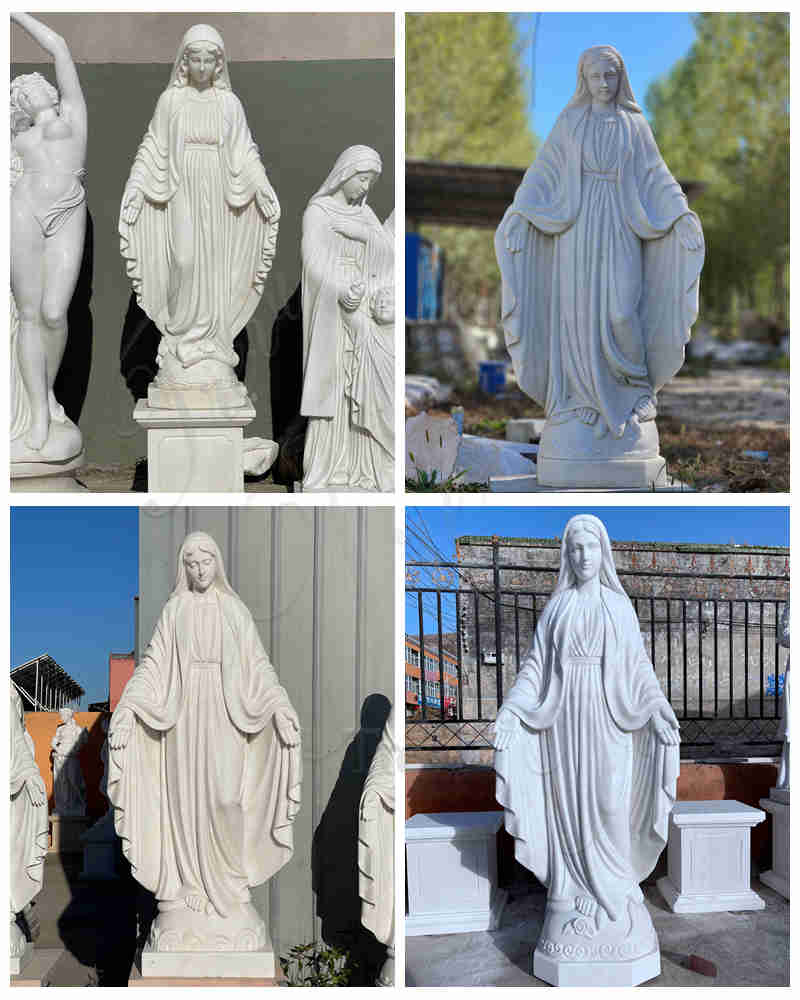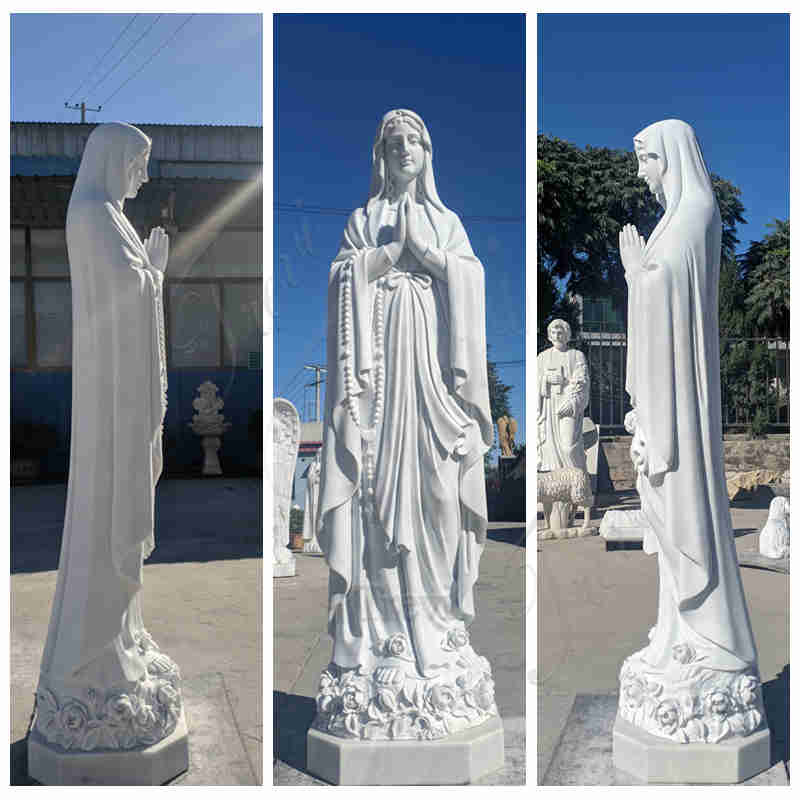 Trevi specialises in marble carving, producing only the finest marble Catholic Madonna sculptures. You could get in touch with us by leaving a message or by calling directly. Looking forward to cooperating with you.