Our Lady of Lourdes Statue Introduction:
This elegant marble Our Lady of Lourdes Statue carved a beautiful and holy Virgin. She crossed her hands in prayer and held her rosary, looking very gentle. At the same time, the marble base of this statue is also very exquisite. There are many beautiful roses carved on the base, each of which is lifelike and beautiful. Such sculptures are loved by many followers of Our Lady of Luther. If you like it too, you could contact us for more information.

About Our Lady of Lourdes:
The most famous deed of Our Lady of Luther is that in 1858, in a small town in the Pyrenees of southern France, Lourdes appeared to Bernard, a poor girl. She asked to recite the Rosary, pray for sinners, and cause a spiritual spring to flow out of the mountains to heal illnesses and save people. Since then, the Virgin has cured many serious illnesses and terminal illnesses on the body or soul with the Holy Water of Lourdes. Later, on January 18, 1862, the local bishop Tarbes Bertrand-Sévère Laurence supported the worship of the Virgin Mary in Lourdes. Given the lofty image of the Virgin of Lourdes, the Pope's coronation decree was issued.
More Designs:
The artist who sculpted the Our Lady of Lourdes Statue is a devout believer. He is familiar with the Bible and could vividly carve sculptures of saints and virgins. Therefore, in Trevi, you would find hundreds of religious statues, all of which are of superior quality. Among them, you could choose the material you like: various high-quality white marble materials, beige marble materials, painted marble, resin statue of Our Lady of Lourdes. At the same time, we have a variety of sizes and specifications to choose from, you could choose the appropriate size according to your placement.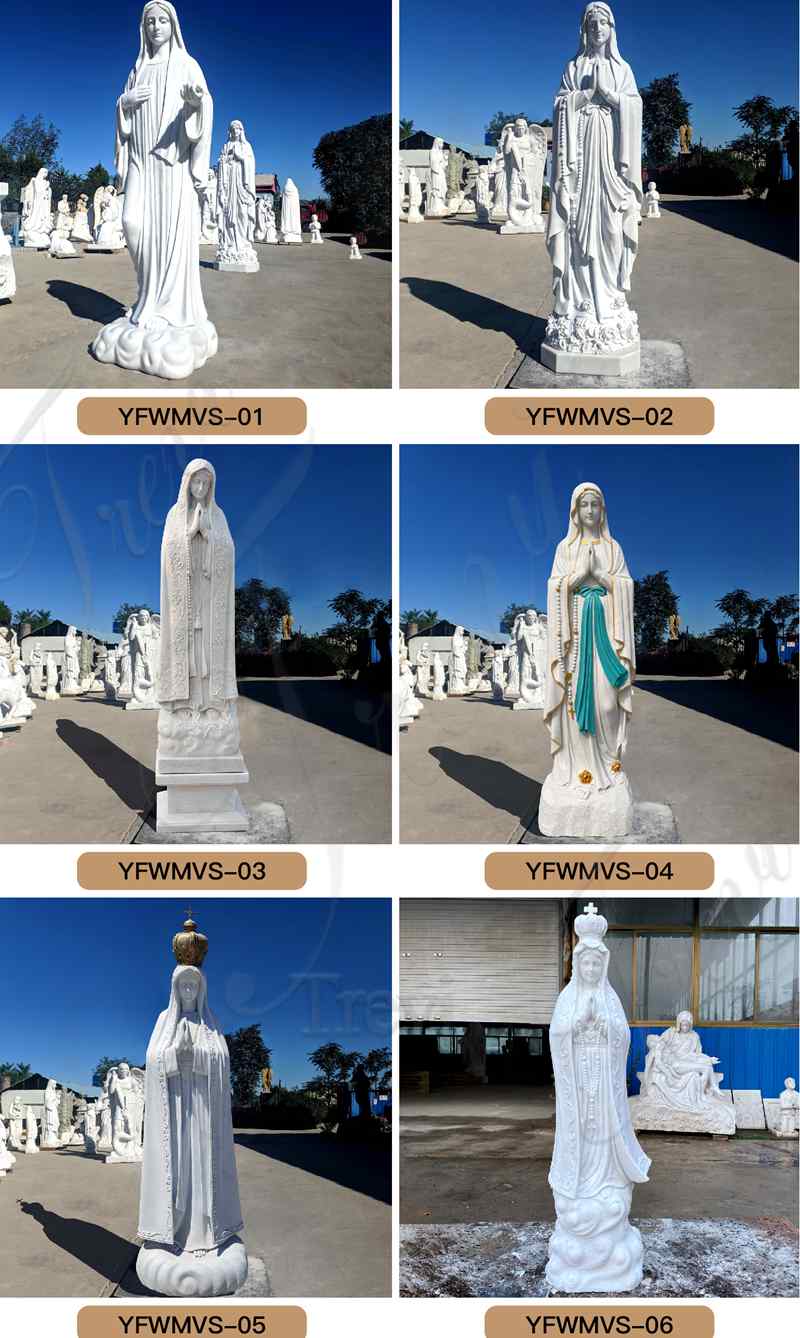 Good Customer Feedback:
As a professional sculpture manufacturing factory, we have a history of nearly 40 years. We also often cooperate with some cathedrals and provide them with first-class religious sculptures. Due to the high quality of our sculptures, the details are exquisite. Therefore, we have reached long-term cooperation with many churches. Many of our partners would often give us some good feedback. Here are some real feedback from our collaborators: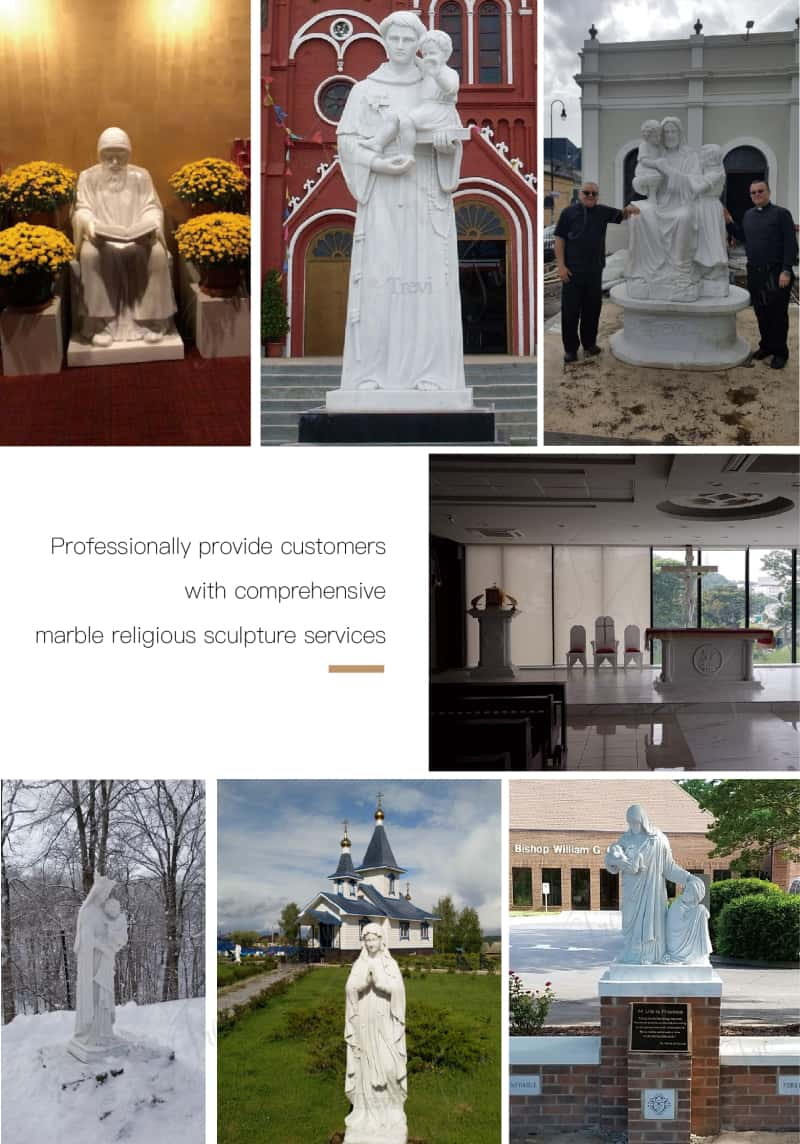 If you are still looking for the beautiful Our Lady of Lourdes Statue, please feel free to contact us. Trevi would reply to you in the shortest possible time and provide you with the latest prices and discounts.