Virgin Mary Statue Details:
Owing a good quality and beautiful marble Virgin Mary sculpture is the wish of many Virgin Mary sculpture buyers. Our Madonna sculpture is made of high-quality marble raw material. The Virgin stands gracefully with her hands on her chest. At her feet are a few little angles. They either look up to the Virgin or look around. Above the human heads is a moon. There is also a halo behind the head of the Virgin, representing the honor and authority of the Virgin as a god.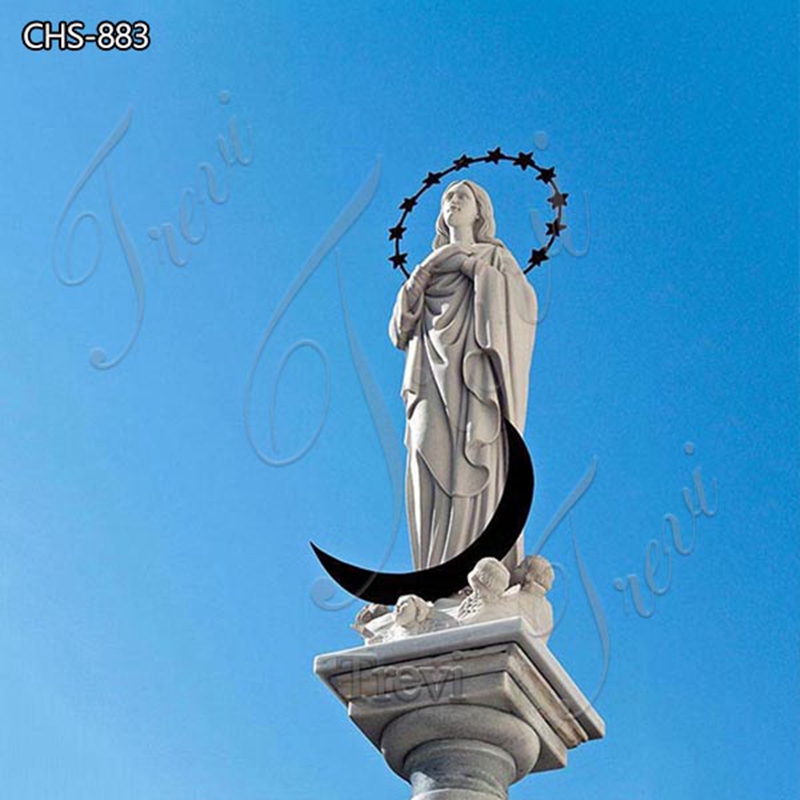 Pure Natural Raw Materials:
The pure natural marble raw material has good quality. When we make the marble statue of the Virgin Mary, we use naturally formed marble blocks. It has the natural vein of marble and is easy to carve, so the details of the carved characters are vivid. Moreover, we choose a whole piece of marble, not marble chips and other substitutes. So, there is a good guarantee of the quality of our marble sculptures.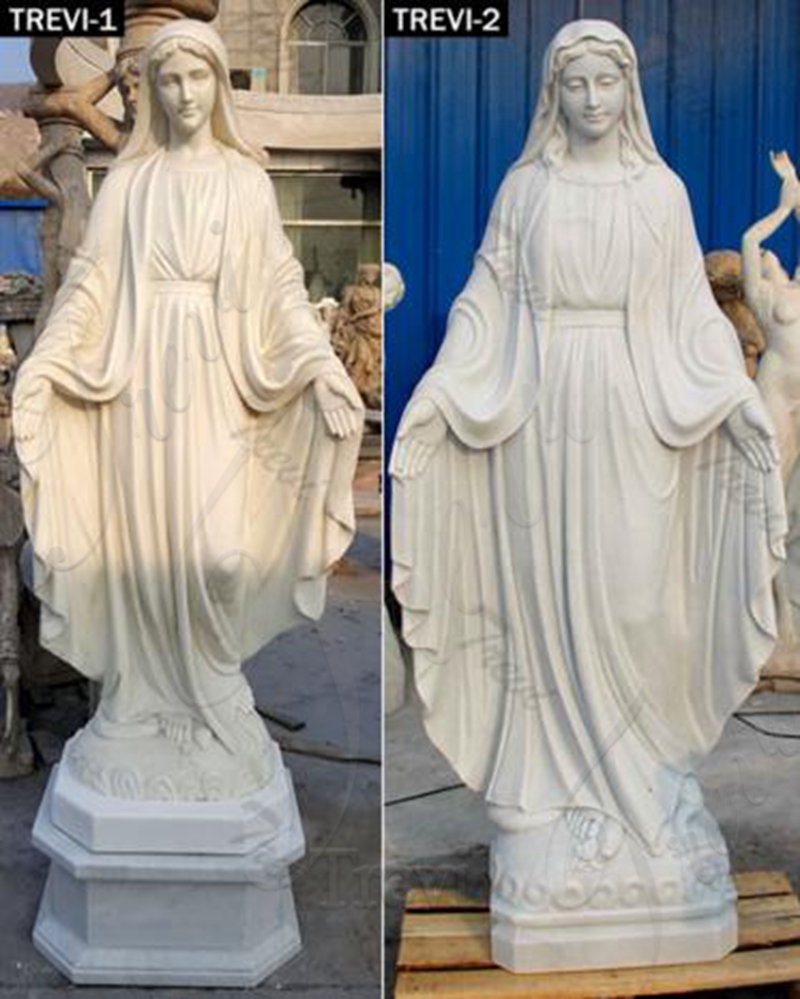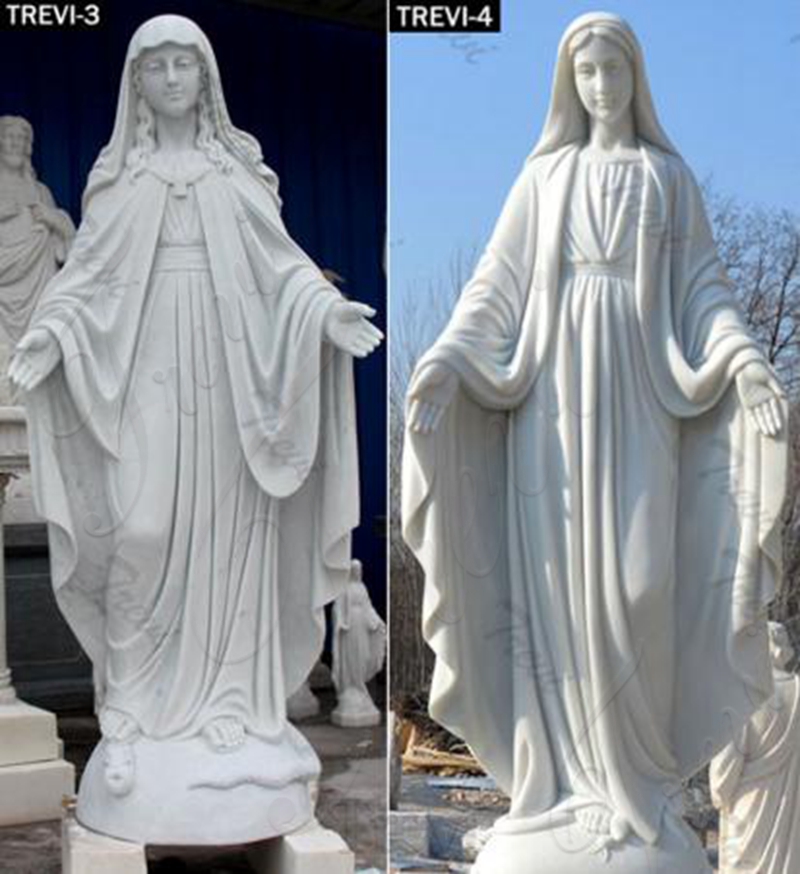 Customized Service:
The Virgin Mary is a revered figure in the hearts of many people, and people hold her in high esteem. So there are many customers buying Virgin Mary sculptures. We have made Virgin sculptures of different shapes and colors to meet the diverse needs of customers.
In addition, we could also customize for customers. Our sculptors are very professional, and the customized sculptures have a very high degree of restoration. We have made customized marble Madonna sculptures for many customers in recent years, so have rich experience in customization. If you also want to customize a sculpture, then we would be your good partner.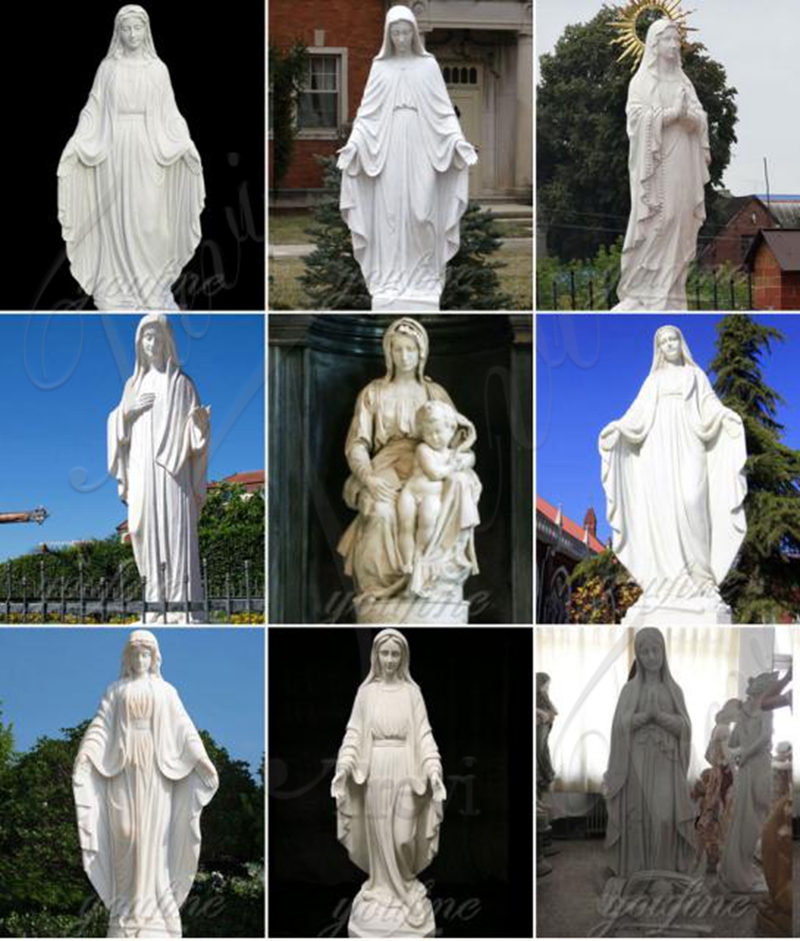 Deliver the Sculpture Safely:
We understand the mood of every customer who bought a sculpture. They are always eagerly looking forward to receiving the sculpture, and want to feel a happy mood when they get satisfactory goods. Everyone may be like this. We are also very understanding and try our best to make it realizable.
We would make two layers of packaging for the Virgin Mary sculpture, and choose the appropriate shipping method according to the size of the sculpture and the place where the customer receives the goods. After the sculpture is completed and confirmed to be correct, we would send it out as soon as possible. You would be looking forward to receiving the "gifts" we mailed to you from thousands of miles away.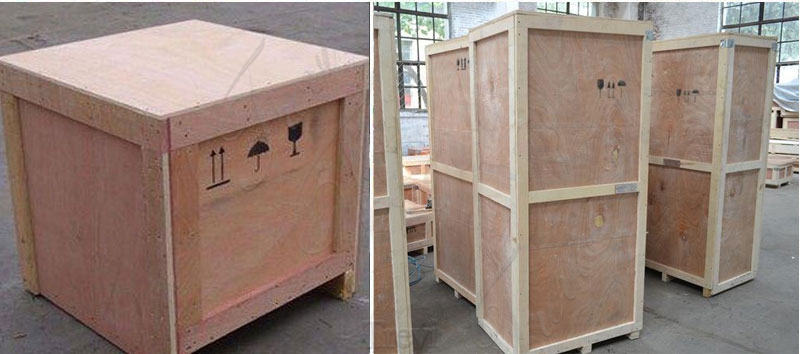 We have caring and professional services, and also have sculptures that satisfy many customers. So, if you want to buy the Virgin Mary sculpture, you could leave us a message in the following ways. We are looking forward to your cooperation.