Virgin Mary Statue Details:
Each high-quality blessed virgin Mary statue is beloved by Catholics outdoor. Whether it's in churches, outdoor gardens, parks, memorials, or schools, it's a great place. Our Mary statue is the same as the real one. She wears a gorgeous crown and a gorgeous dress. This is Maria's classic and perfect. This statue is adorned with a delicate marble base and beautiful rosettes.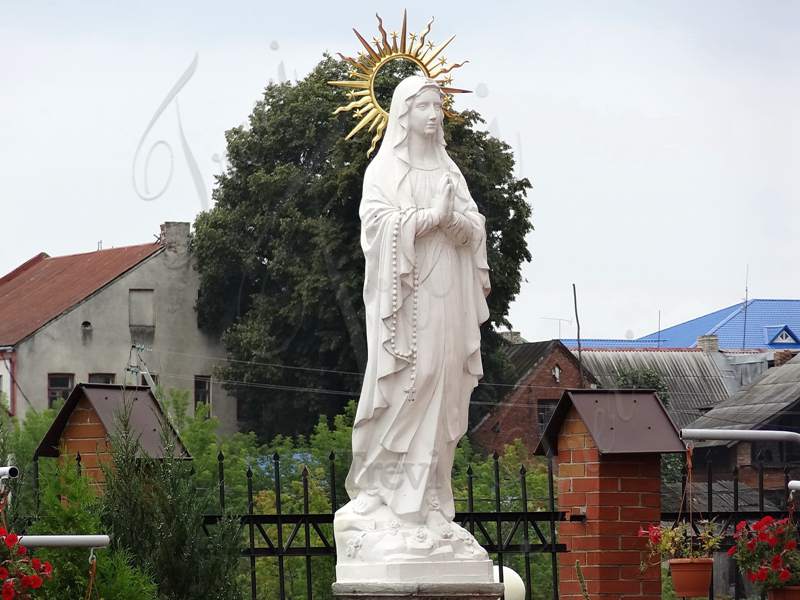 High-Quality Marble Raw Materials:
Our products are guaranteed to be of high-quality white marble. All raw materials are professionally tested. Therefore, we guarantee the quality of the virgin Mary statue. Therefore, high-quality marble raw materials could carve exquisite and lifelike statues of Mary. And, this white virgin Mary sculpture is durable and would not have any quality problems.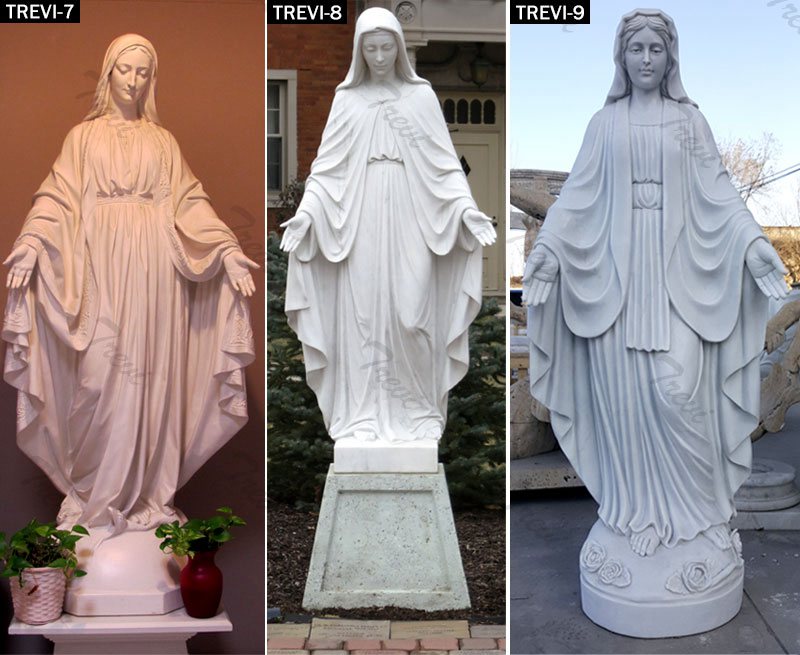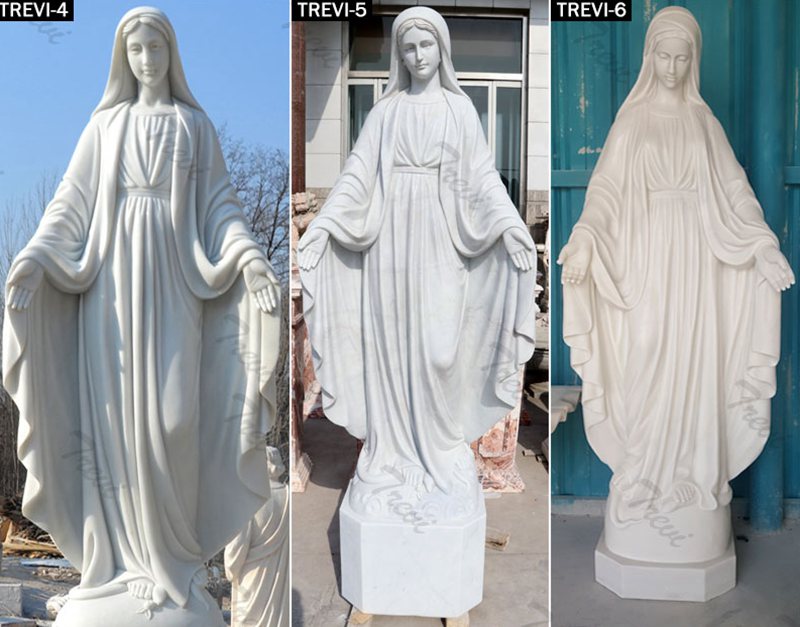 Dedicated Marble Carvers:
We have dedicated marble carvers who start learning at an early age. And a long-term commitment to marble carving. At the same time, they have rich experience in sculpture and could guarantee to produce perfect Virgin Mary statues for customers. In addition, the marble sculptures in our factory are all polished by hand by professional marble sculptors.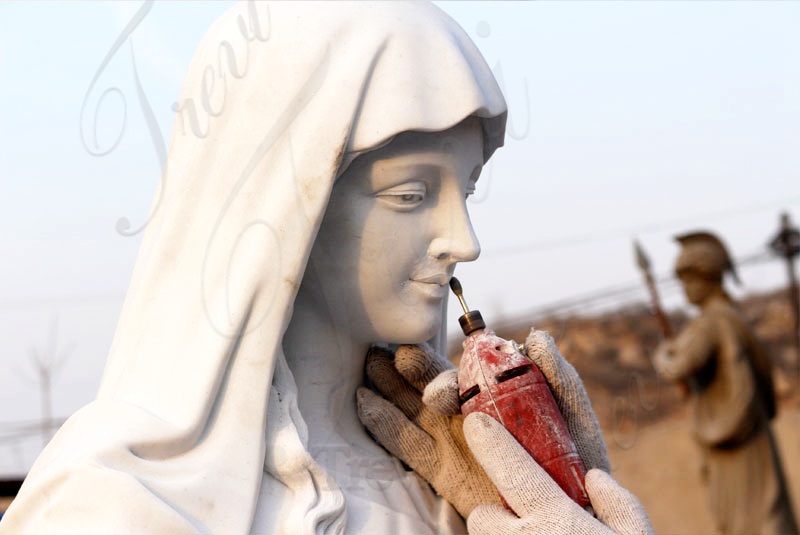 More Catholic Sculpture Designs:
In Trevi, you could find hundreds of catholic statues. The sculptures in this factory are all made of high-quality marble and processed by professional sculptors. In addition, we would also introduce you to some Catholic statues, such as the marble statue of Mary, the marble statue of Jesus, and other marble statues of saints. In addition, our factory could also provide you with various designs of marble podiums and marble altars.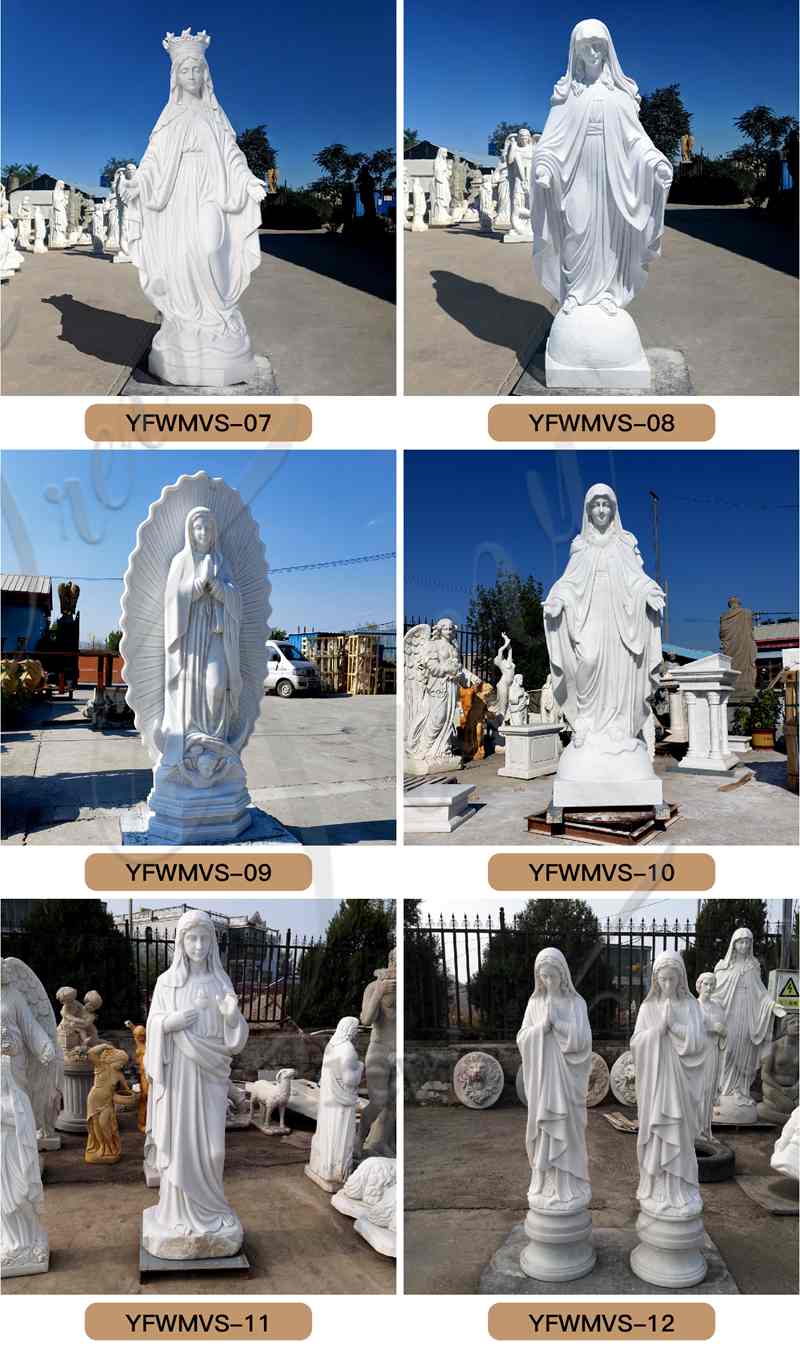 Packaging of Marble Sculpture:
Our packaging is rigorous. First of all, we have to inspect the quality of the Madonna sculpture before packaging it. Second, we would use a 3 cm thick wooden crate. Inside the case, we also used thick soft foam to protect ourselves from tombstone hits. We would also ensure the goods to ensure the safety of transportation.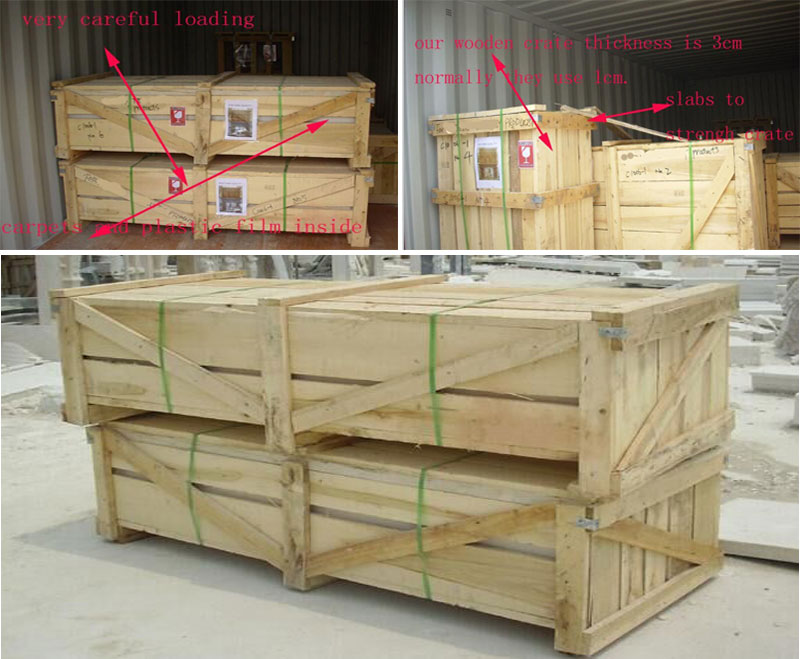 The quality of the Statue of the Virgin Mary and the satisfaction of our customers have always been our top priority. Therefore, many foreign customers are very satisfied with the products of our factory. Interested parties are welcome to contact our Virgin Mary statue.