Introducing the Marble Jesus Statue:
Trevi artists are devout Catholics, so our artists would carve you a multitude of beautiful Catholic sculptures. Especially our many sculptures of Jesus for our clients. Especially our marble religious sculptures are recognized by many priests. This church group of sculptures depicts a scene from the Pilate Condemns Jesus to Die. We could see that Jesus' expression is very calm. And our artist sculpted the face of Jesus to live like a god. Moreover, the clothes of everyone in the sculpture group are also very realistic. Of course, our marble sculptures are all hand-carved. Without a doubt, you would get a stunning marble Jesus statue.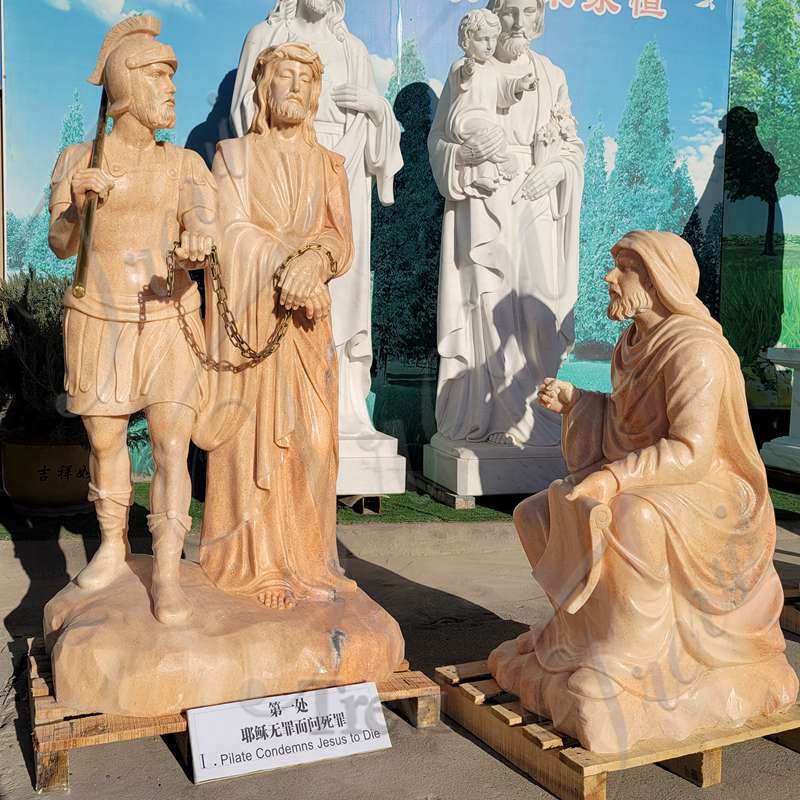 The First Station: Pilate Condemns Jesus to Die
The Way of the Cross refers to a religious activity in Christianity that imitates the process of Jesus being nailed to the cross in Jerusalem. The Catholic Church also calls it "14 stations of crosses", which is mainly carried out during the Lent period. The road of memorial and pilgrimage is the road on which Jesus carried the cross and went to the execution ground to parade to the public. It is now near Omariya Secondary School in Jerusalem. And, often every Friday afternoon, the Franciscans gather in the square of Amalia Middle School. They worshipped in honor of the Way of the Cross and walked again from place to place along with the signs of Jesus.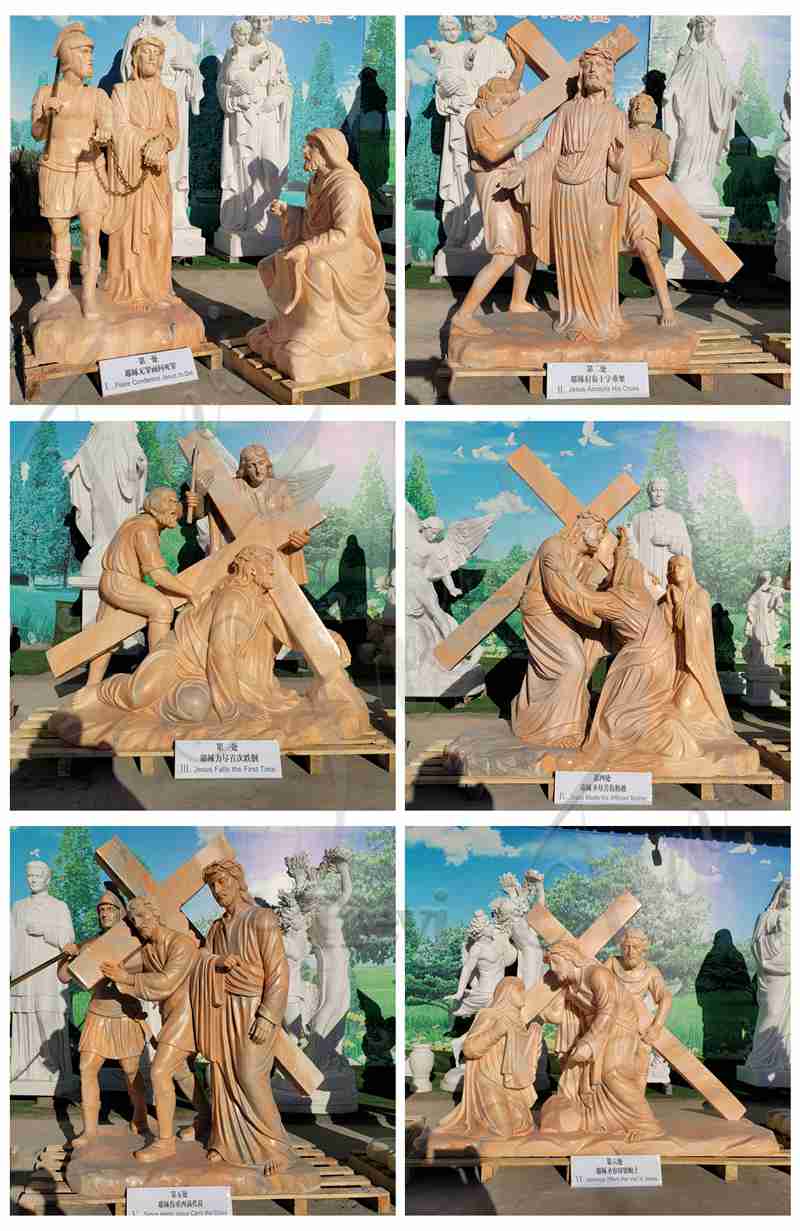 Why did Pontius Pilate condemn Jesus to death?
When Jesus testified for the truth, what he got was not the manifestation of the truth, but the false accusation of the elders. When he wanted to get justice with the law, he got the justice of Pilate. When he hoped that the world would release him with justice, he was met with a request to "crucify him." When confronted by others who testify to the truth, are we falsely accusing him of our own benefit? When others ask for justice, do we give up because of the so-called "safeguarding one's morality", or do we "follow what others say"? Whenever we do this, our names are the elders, Pilate, and the ignorant people, who have repeatedly falsely accused and condemned the Lord Jesus with an unjust attitude!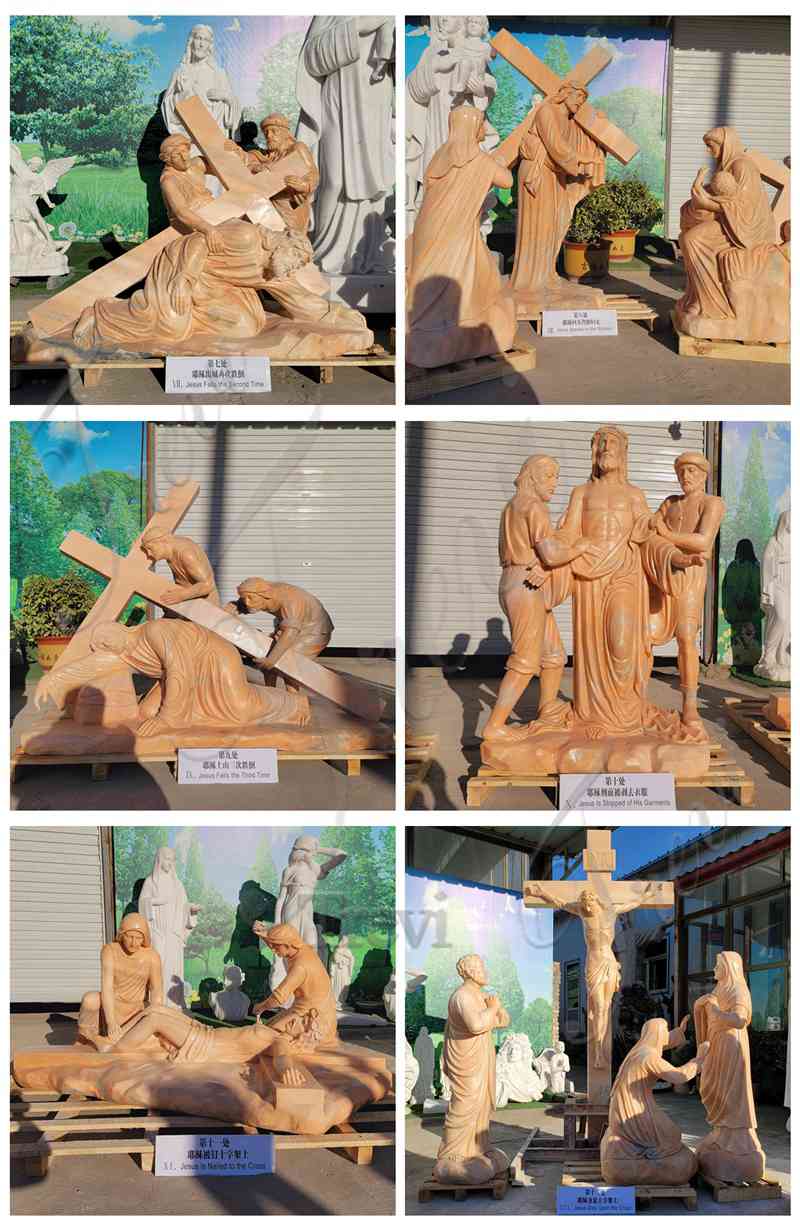 Trevi Uses High-quality Marble:
Trevi's religious sculptures are made of high-quality marble. Especially our artists have very high requirements for sculpture. First of all, the marbles we choose are pure natural marbles. Secondly, our marbles are all A grades. Therefore, you could clearly see that the visual effect of these figure sculptures is very comfortable. Of course, these marble sculptures are also used for a very long time.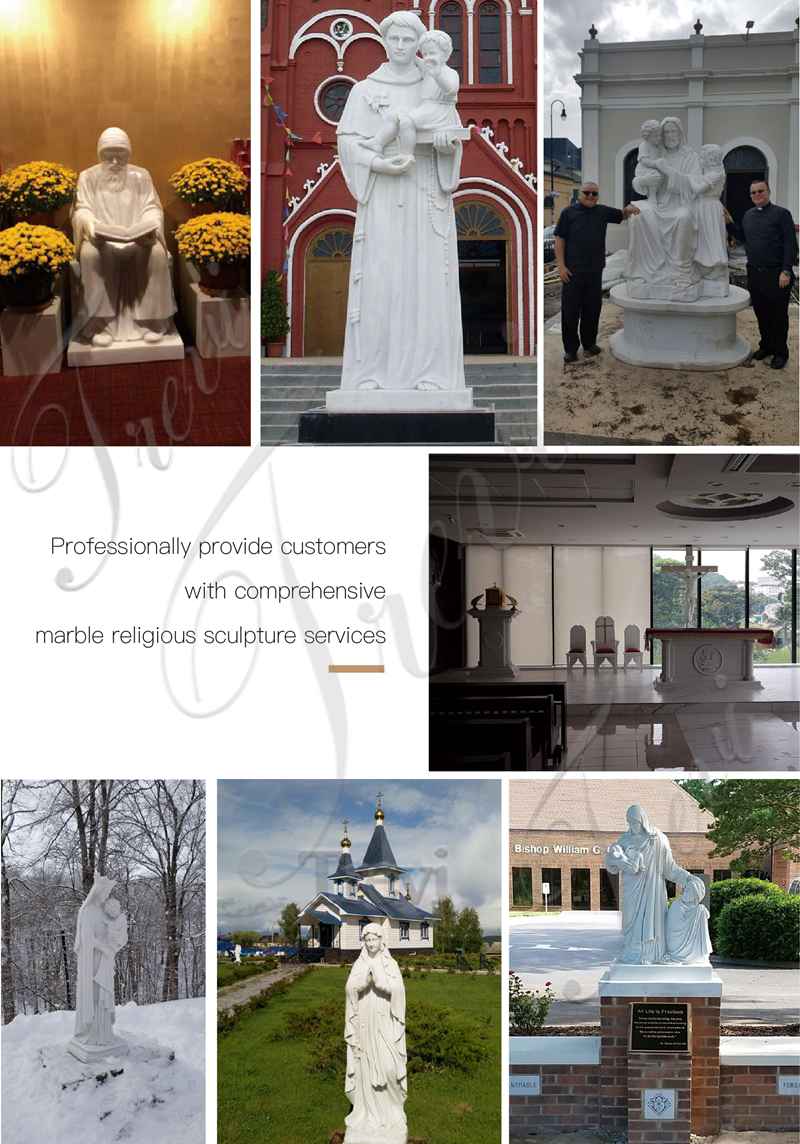 There is no doubt that choosing Trevi's marble religious sculptures would be your best choice. We could sculpt this group of fourteen Jesus sculptures for you. Contact us today and Trevi could provide you with a range of engraving details.