Introduction of the 14 Stations of Crosses:
14 station of crosses, a total of 14 groups, and the figure Catholic statues about 55 total, the material is natural marble, we have the white, pink and beige marble could be used to carve the statues. Those Catholic statues were from the design pictures from our clients, they sent us the pictures they want, and our artists carve those Catholic sculptures according to the design pictures. All of those statues would be placed in the church garden, many of the visitors would see those statues after installation.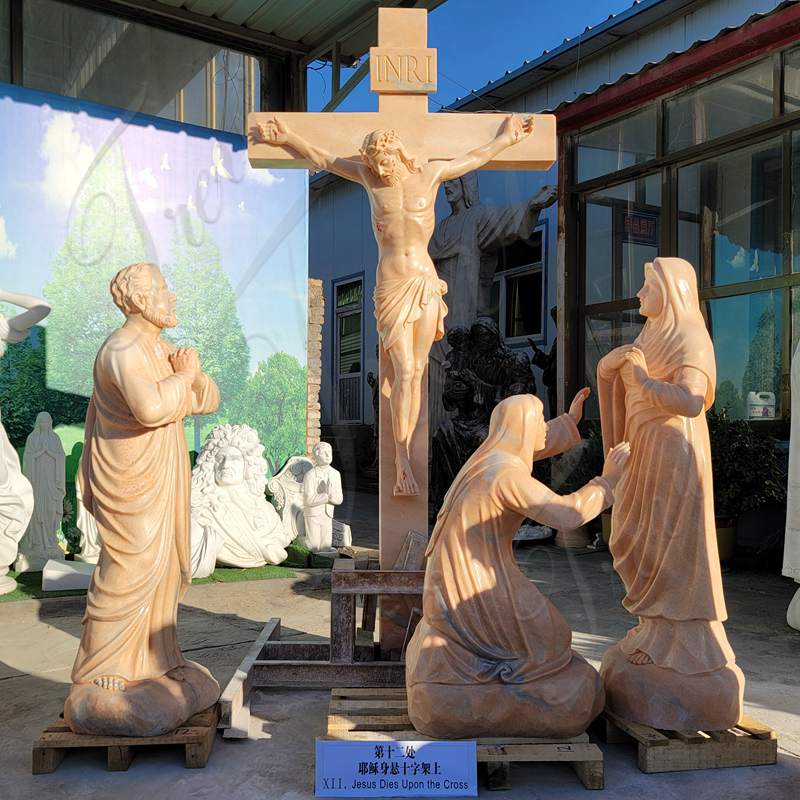 How Do We Carve Those Statues?
In order to carve the 14 stations of crosses more vividly, our artists posture themself according to the pictures of the design, then they could know how the statues Catholic would look like, so we are very professional in those sculptures. Our factory also has more than 35 years, and we have professional artists to carve the religious statues, our quality could be guaranteed.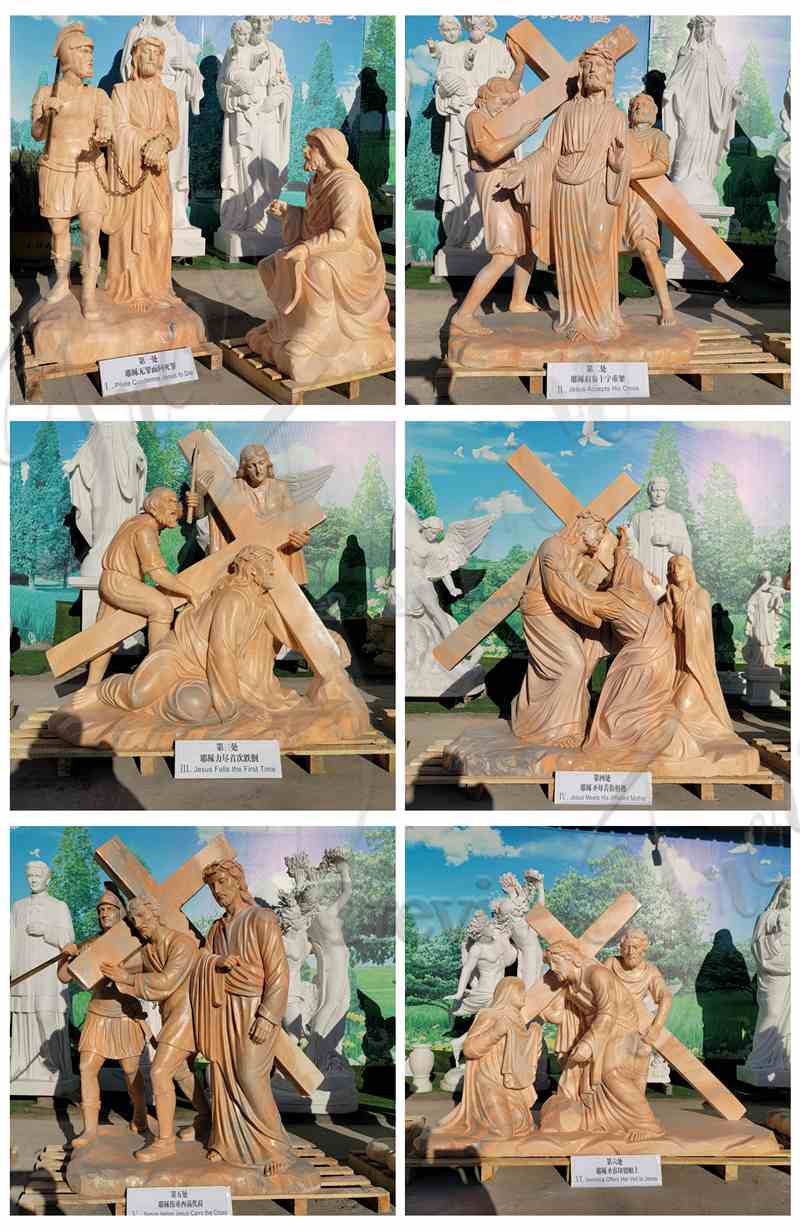 Pay More Attention to the Details and Quality:
All the details especially the faces of 14 stations of crosses, our top artist Yuan had fixed them, we make sure all the catholic religious statues are perfect before leaving the factory. So you could see each statue is vividly and we could see the whole story and feel the sorrow of Jesus and Mother Mary, We could feel the desperation and loneliness of Jesus, it is so stunning!!
More Designs and Customized Service:
Apart from the 14 stations of Crosses, we also do the various figure religious statues, Also the Altar, Pulpit, etc. If you could offer us the design pictures you like, we could carve the items according to the pictures and the size you need. We have made some projects for the church in the different countries, just tell us your request, we could meet you all.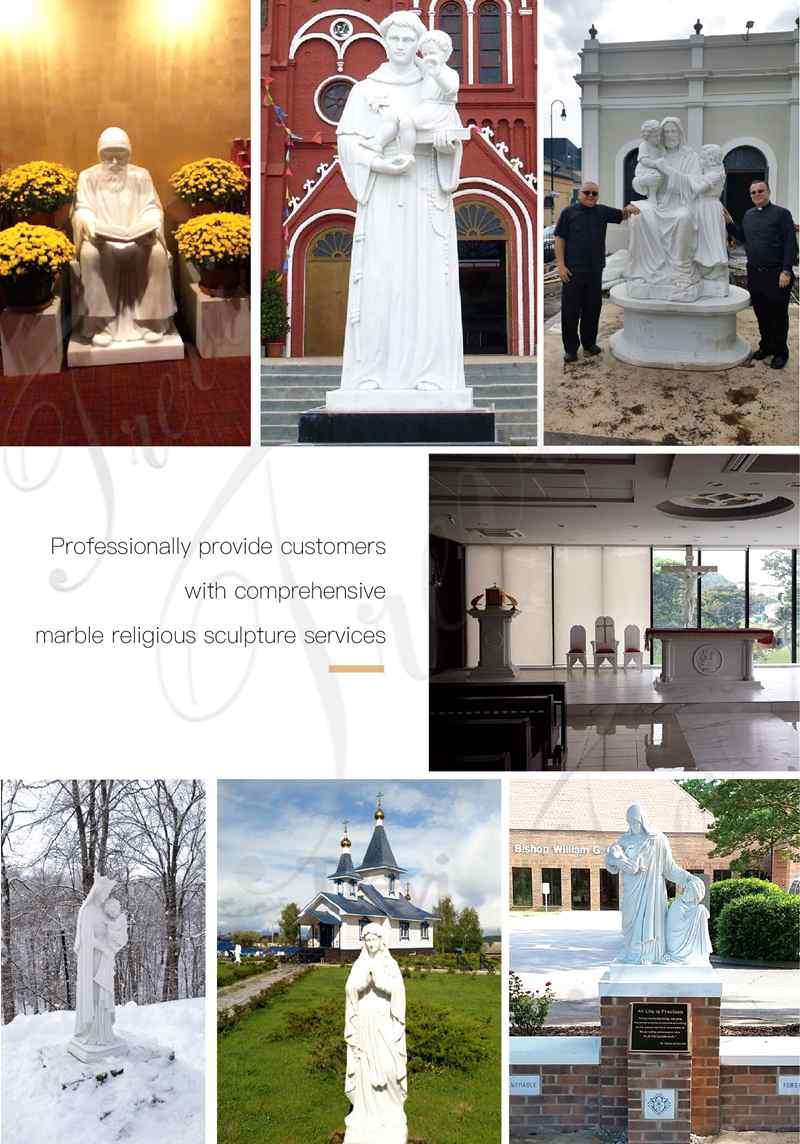 Our Service Advantages:
We have professional polishing workers, also professional packing workers, and long-term cooperation shipping agents who could help you arrange the shipment.  Trevi makes sure all those Catholic church statues would safely.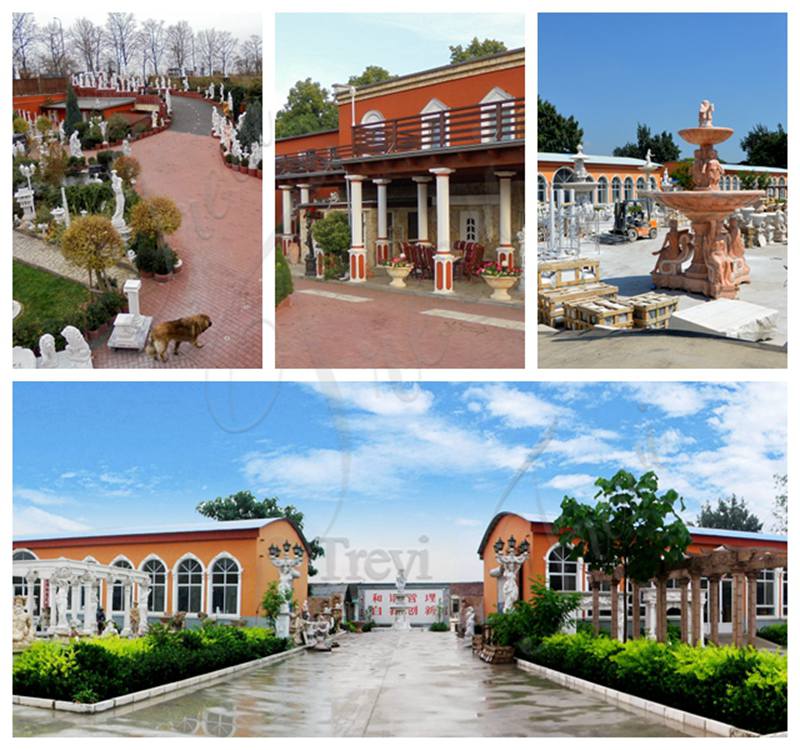 So if you are interested in those sculptures, please contact us.