Introducing Mary Our Lady of Peace:
Are there only Jesus and saints in your church? Are you looking for a beautiful Mary Our Lady of Peace sculpture? Then Trevi's Our Lady of Peace is the perfect choice for you. Look at our virgin sculpture with an amiable smile. Her hands are spread out and she looks at people with unparalleled beauty. The beautiful dress of the Virgin and the gentle curves of her body all reflect the impeccable carving skills of the Trevi sculptors.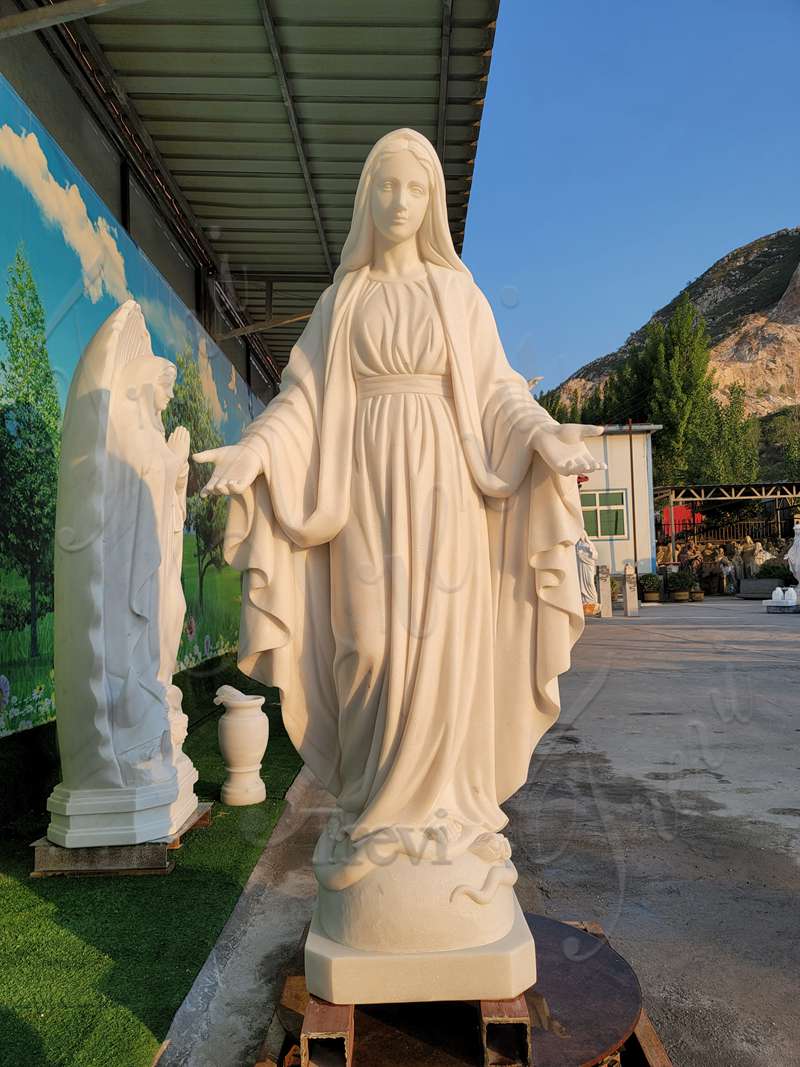 Our Lady's Story:
Catholics believe that the Blessed Virgin was sent to earth by God specifically for the birth of Jesus. So she is innocent, different from other mortals. Catholicism also believes that she would become a mediator saint after her ascension, and she could pray for forgiveness on behalf of others. Theologian Ludwig Ott believes that the marble Virgin is the representative of human obedience.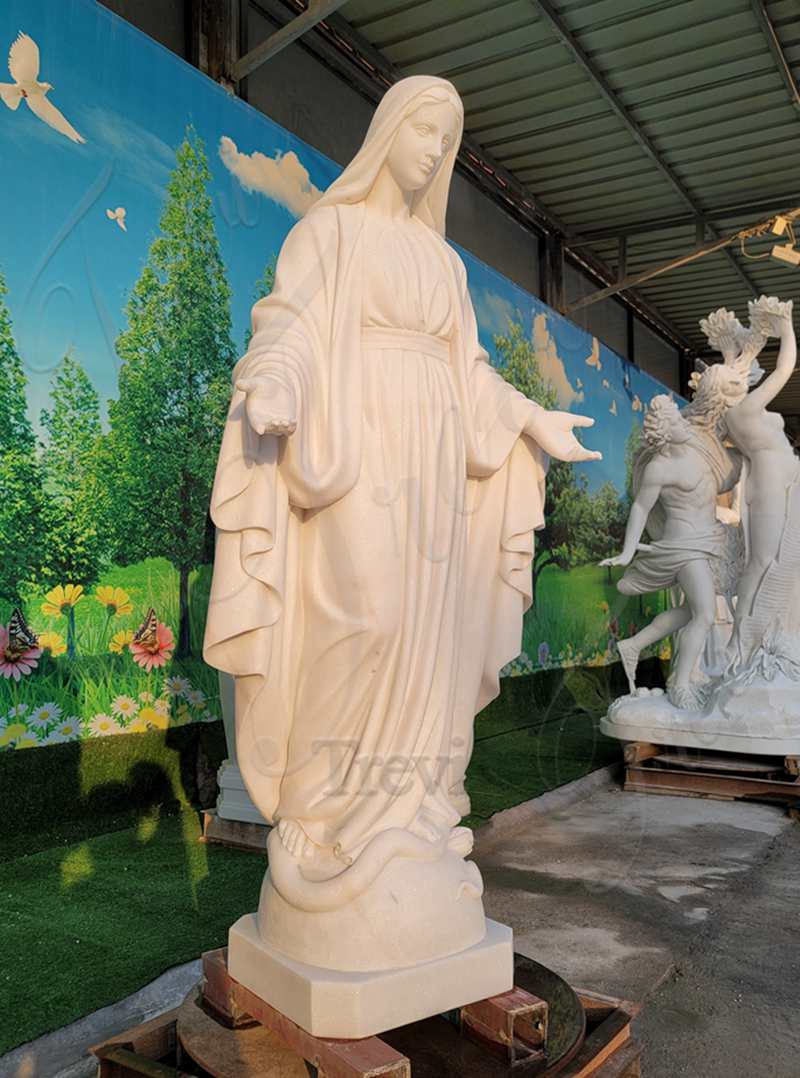 Beautifully Hand-carved:
We are a professional manufacturer of various Catholic sculptures, and we are located in Quyang County, known as the "Hometown of Sculptures". All our sculptures are 100% hand-carved. Besides, our factory has been producing and exporting stone carving products for more than 40 years. We have many talented artists from generation to generation to bring our Lady of Peace statue to life.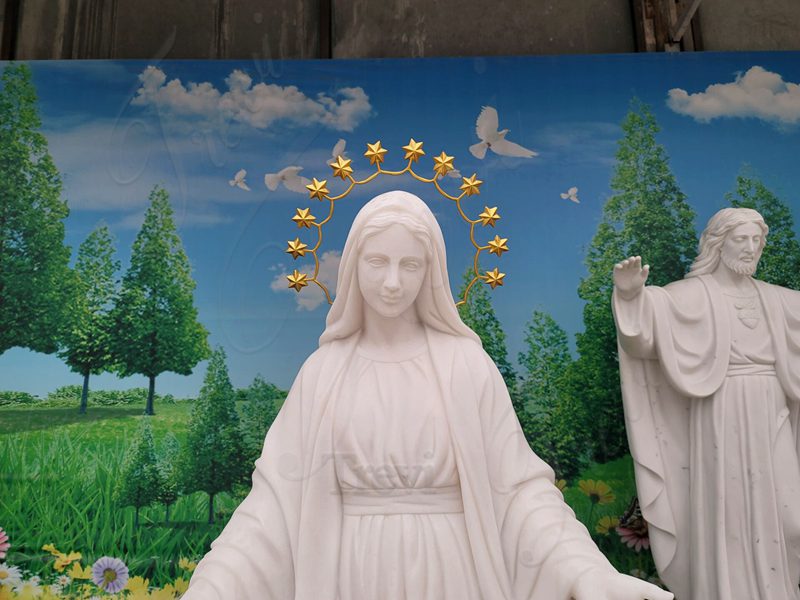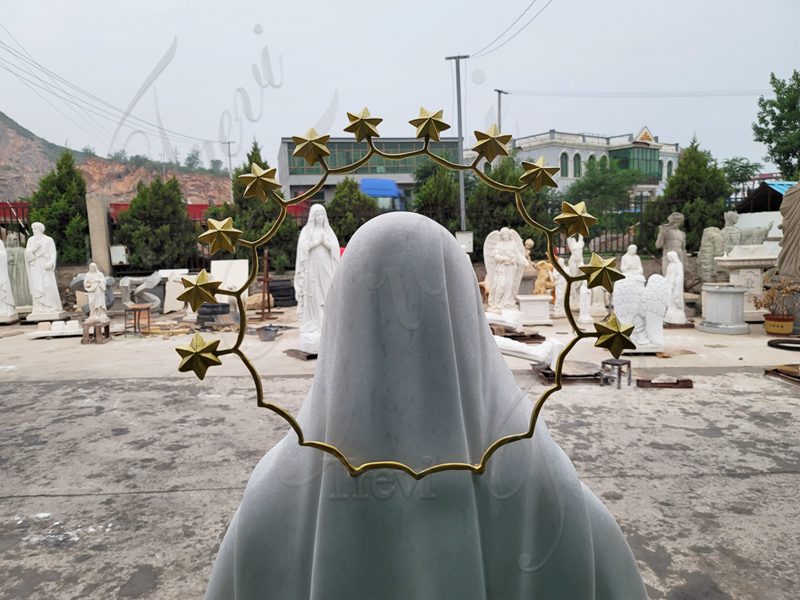 Professional After-sales Service:
We use 100% natural marble material. The high-quality marble we choose is wear-resistant and high-temperature resistant. Therefore, our lady of peace is not afraid of wind and rain. At the same time, we would regularly maintain the statues we make for customers to ensure the beauty of our lady queen of peace statue.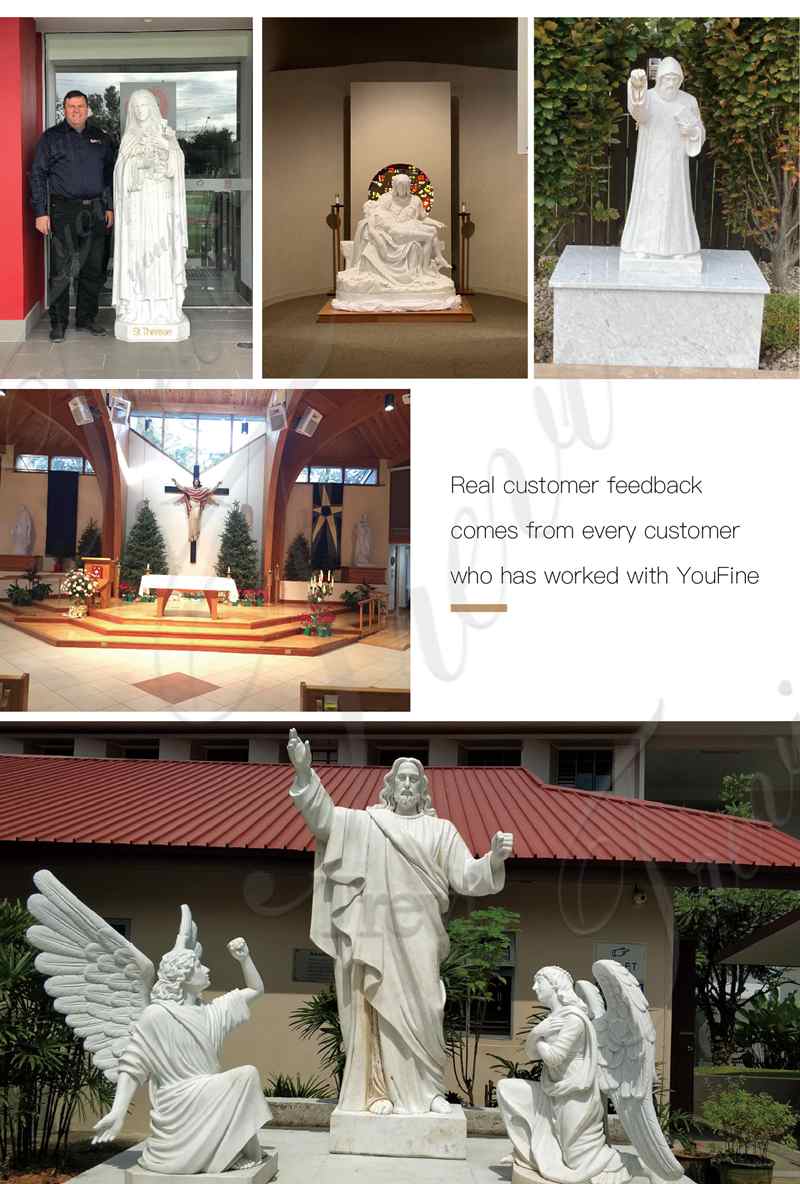 Why Choose Trevi?
As a professional catholic figure sculpture factory, we have been dedicated to carving sculptures for more than 40 years. And, for over 40 years, our marble figure sculptures have been exported to the USA, Canada, UK, Italy, Spain, Germany, France, Russia, Cyprus, Greece, Czech Republic, Belgium, Netherlands, Brazil, Mexico, Saudi Arabia. Also, we get a lot of good reviews from our customers.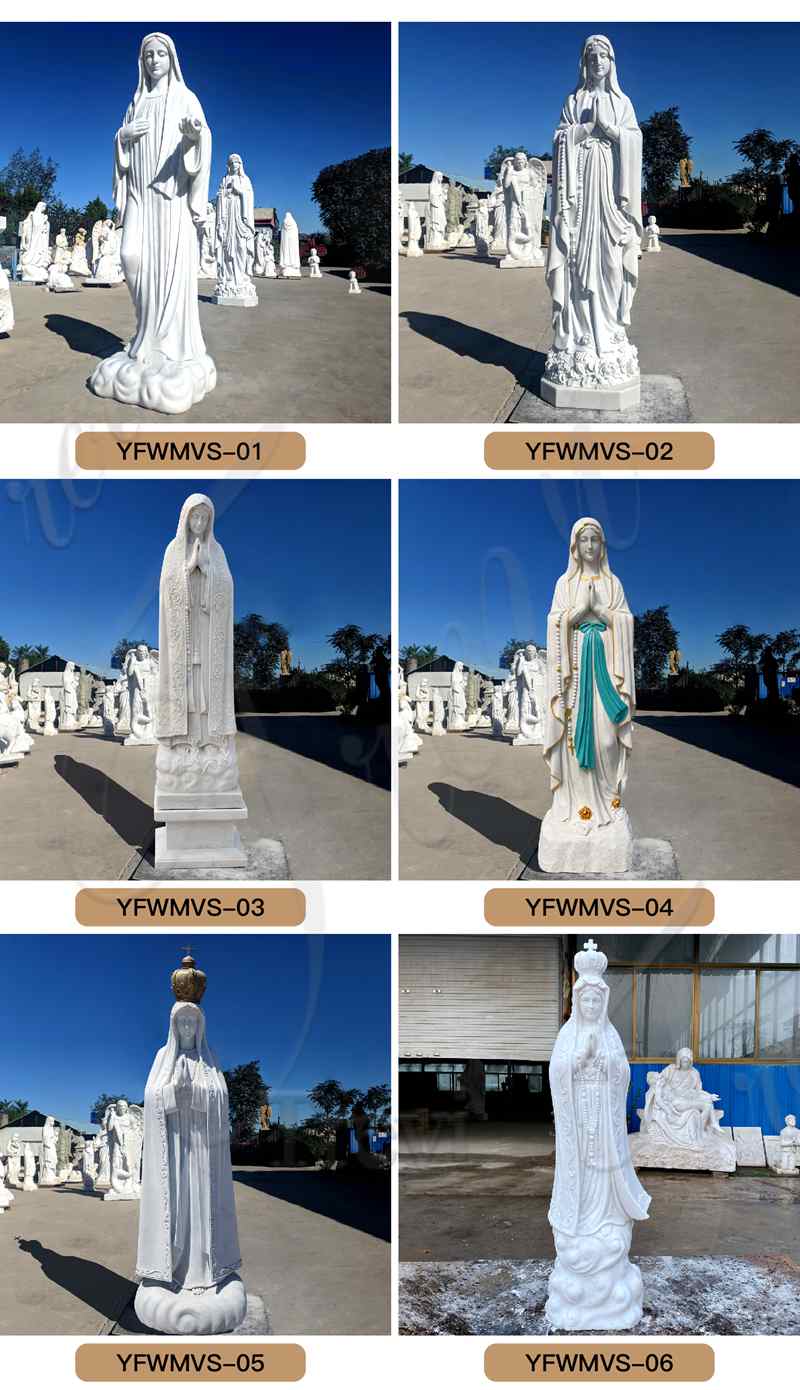 Our prices are also very competitive. If the order is large, of course, the price is more favorable. Welcome to talk to us about your needs. Let our lady queen of peace sculpture walk into the church park to bring peace and happiness to the church members.