Details of the Sacred Heart of Jesus Statue:
The Sacred Heart of this colorful Jesus marble statue symbolizes God's universal love for all people. And this sculpture is paired with a beautifully colored marble base. Both the sculpture and the base are made of high-quality natural white marble. Our fine artists embellish the image of Jesus. Our Jesus statue has sacred stigmata and a sacred heart.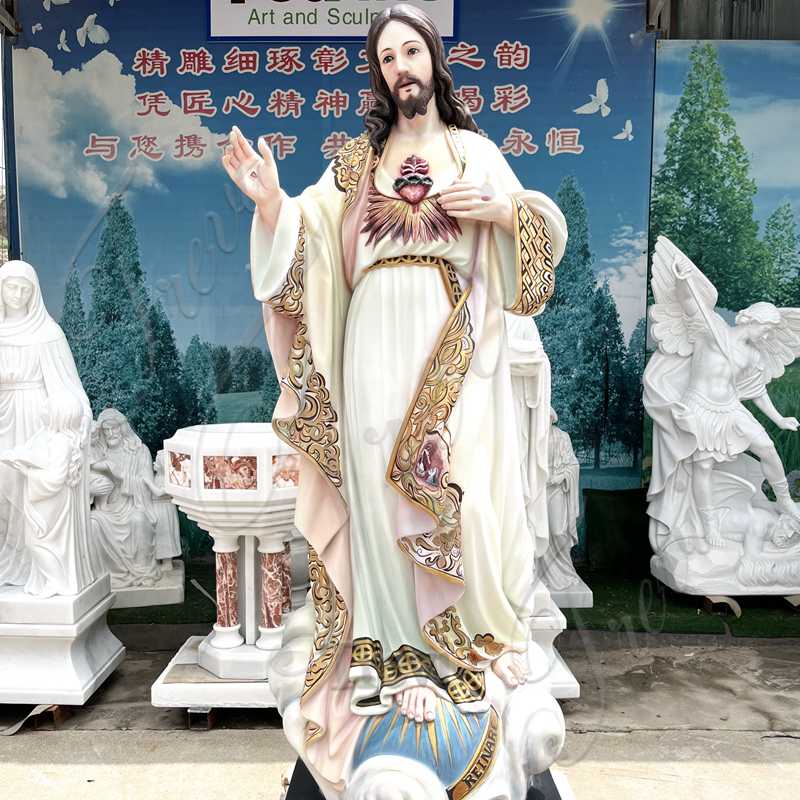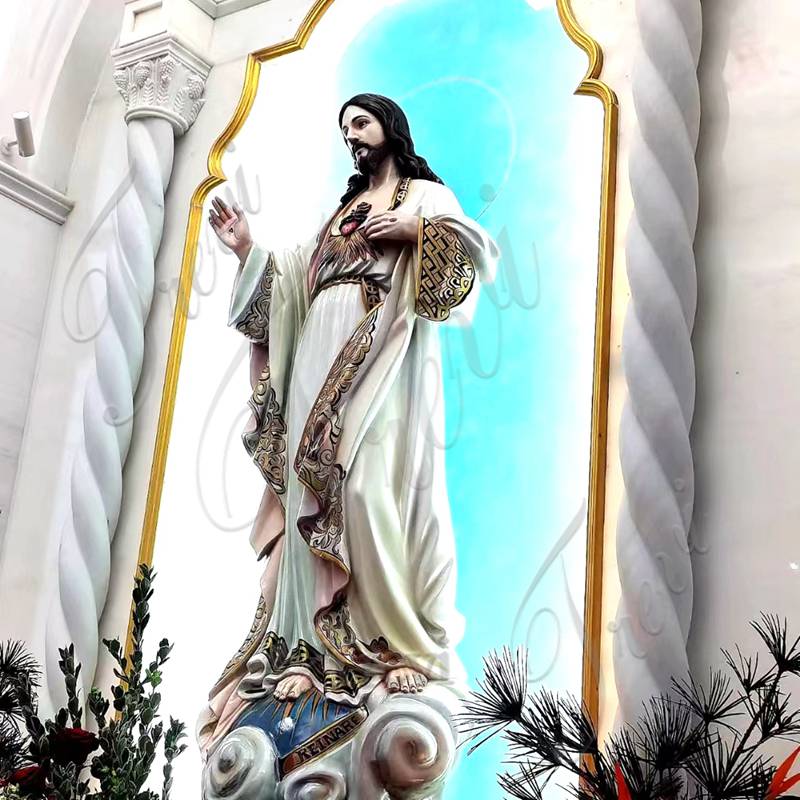 Jesus is dressed in a beautiful robe, and a more refined picture is depicted in the robe painting. All the details reveal the unique charm and brilliance of natural marble. Of course, this exquisite sacred heart of Jesus' garden statue also shows the superb painting and carving skills of our artists.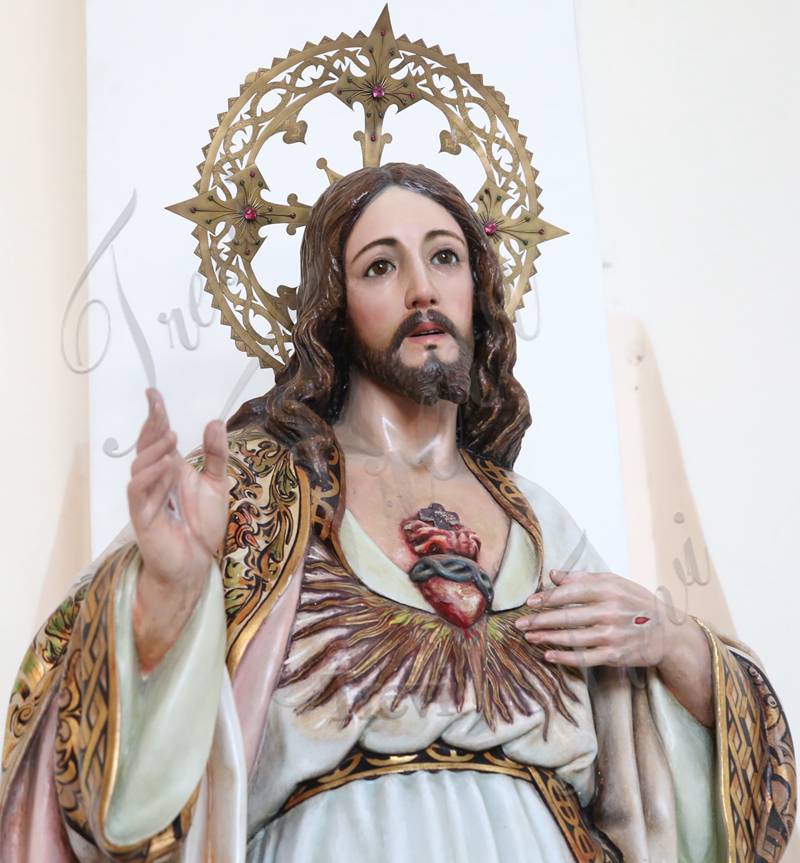 Why Choose our Religious Marble Sculptures?
This exquisite Marble Statue of the Sacred Heart of Jesus was entirely hand-carved by our professional marble artists. Models made by skilled sculptors are unique designs of our factory. At the same time, high-quality raw materials and exquisite craftsmanship are the basis of our high-quality marble sculptures. The basis for our continued success is also our experience making other religious sculptures.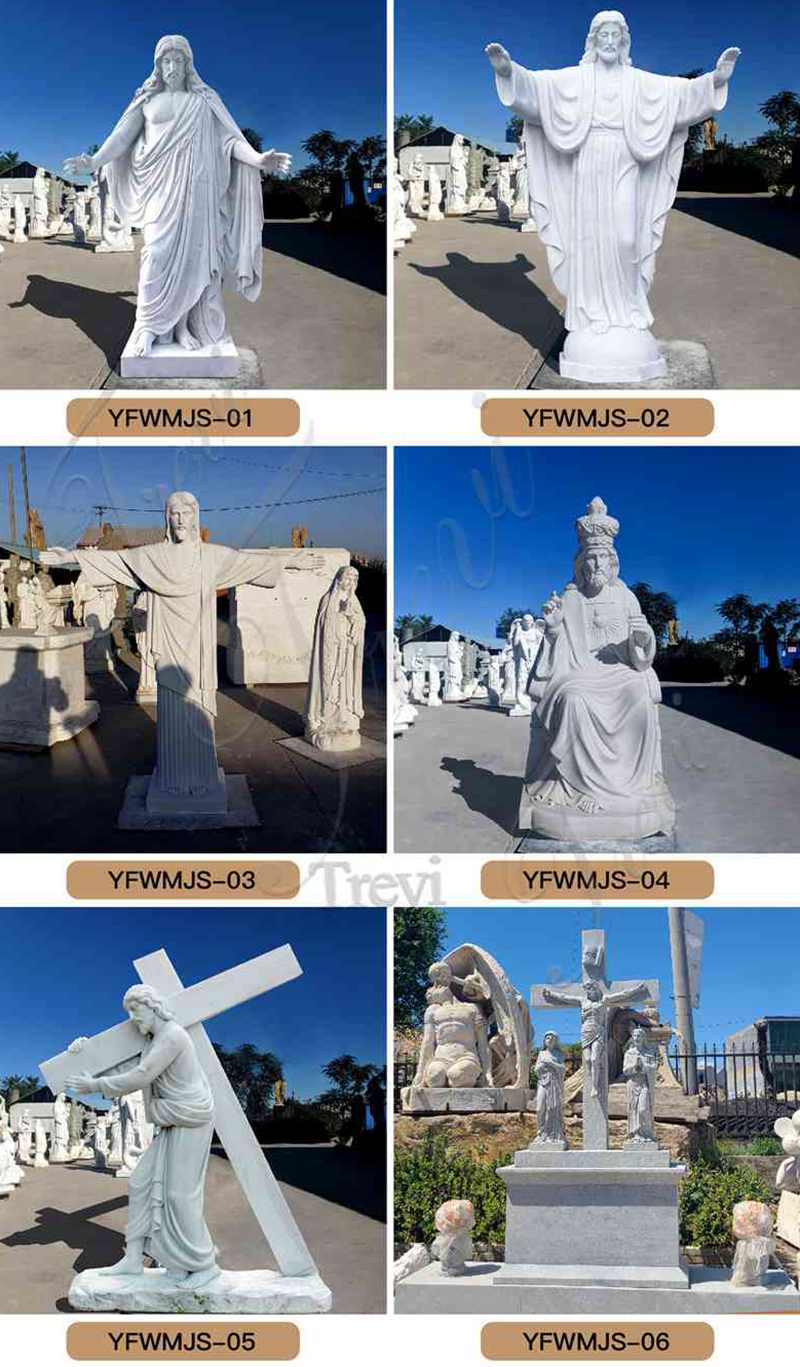 Placement of Catholic Marble Sculptures:
Our classic marble statues of Jesus or other beautiful marble religious sculptures could be beautiful memorials in cemeteries or used to decorate a house or garden. We have provided exquisite marble religious sculptures for many foreign customers, which are well received by customers. Among them, some of our statues are displayed in churches, public buildings, government buildings, and even private ranches.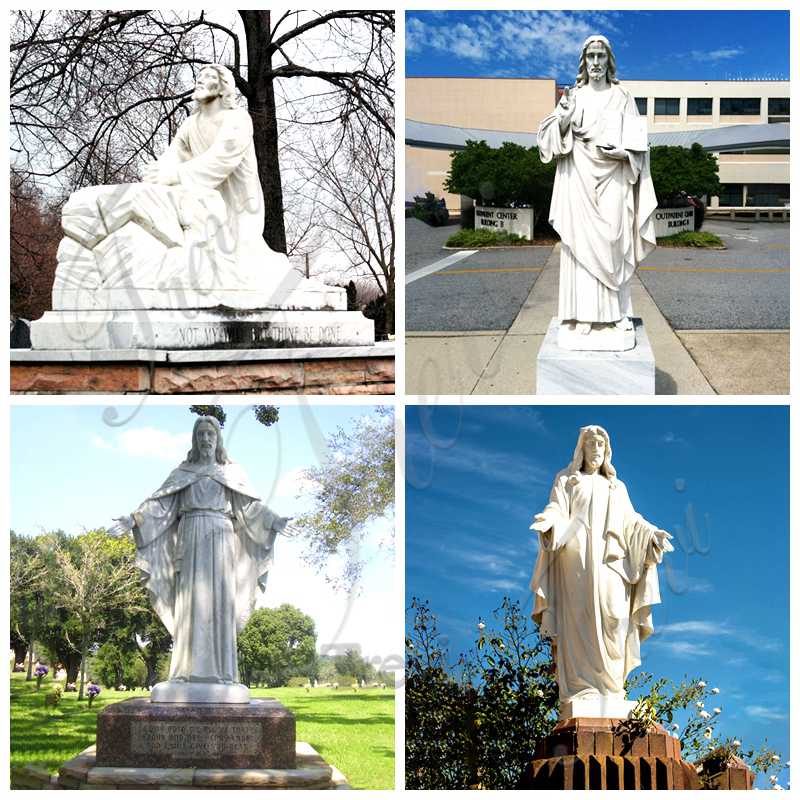 How Much Does a Painted Jesus Statue Cost?
Usually, price is the primary consideration for customers purchasing any sacred heart of Jesus' garden statue. Because we specialize in providing customers with customized marble sculpture products. Therefore, we would determine the price of the sculpture based on the marble material you use and the size of the sculpture. And with rising raw material prices and rising labor costs, our prices are subject to change at any time. Of course, we are a direct factory so we always offer you the best price.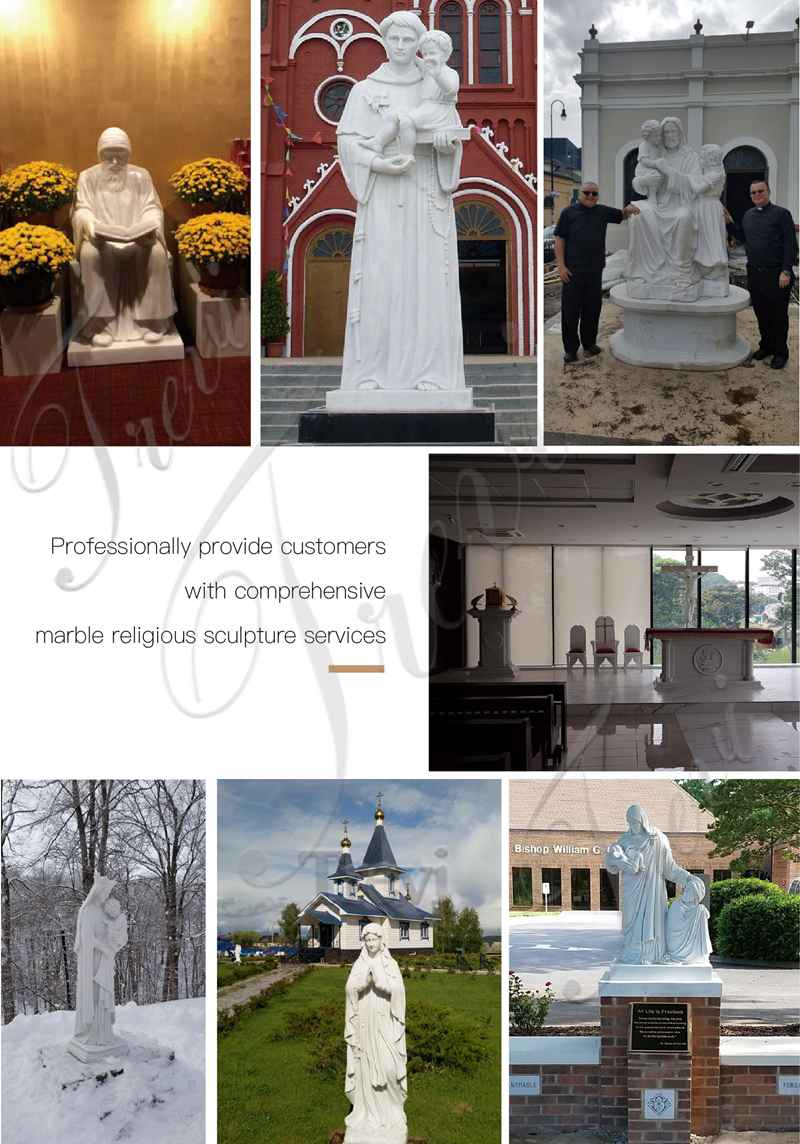 Therefore, there are fine religious sculptures that would provide you with our latest ex-factory prices at any time according to the market. You could always contact us for the latest price of the sacred heart of Jesus' garden statue.
Send to us