Details of The Lourdes Sculpture:
This pure white marble sculpture of Our Lady of Lourdes has a very holy temperament. Our Lady of Lourdes put her hands together in front of her. On her wrist is a string of beads made of marble, and there is a small cross at the bottom of the bracelet. The flowing belt, which is the signature feature of Our Lady of Lourdes, was also well-sculpted by the artist. Going down the flowing dress is a very finely carved rosette base. The jade-like vein of purely natural marble fully reveals the spiritual temperament of Our Lady of Lourdes.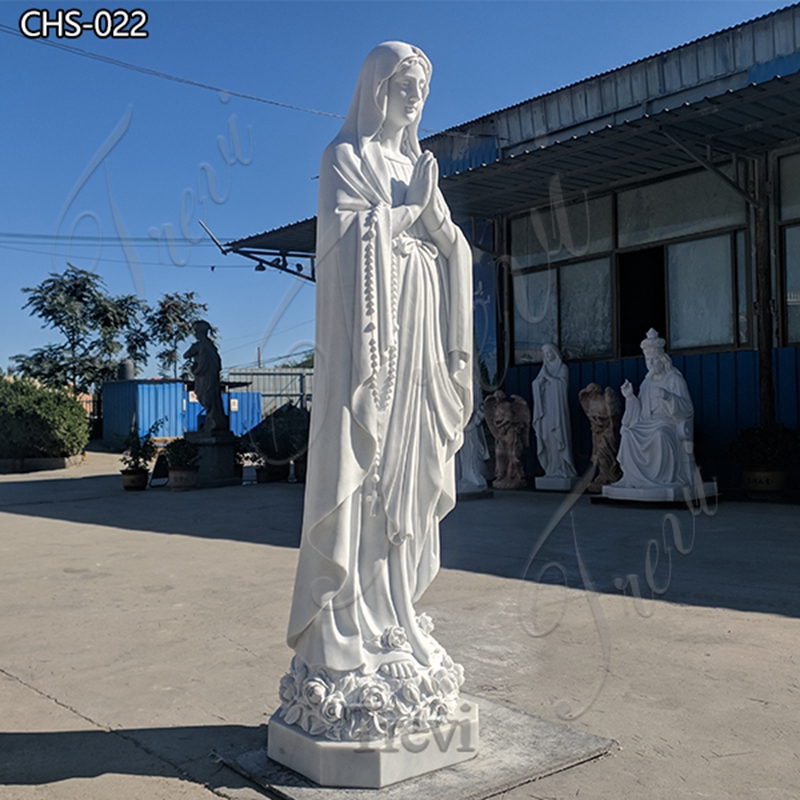 The Benefits of Pure Hand Carving:
In addition to good marble raw materials, the artist's superb carving skills are also very important. Our artists have at least 30 years of experience in marble carving. All our marble sculptures are entirely hand-carved by them. They have very rich experience and superb skills, so they could grasp the characteristics of Lourdes when carving, and highlight her charm and temperament.
In addition, the overall sculpture is also very fine, such as the folds of the clothes, the roses on the base, etc. The details of these carvings are exquisite and people couldn't help but be amazed.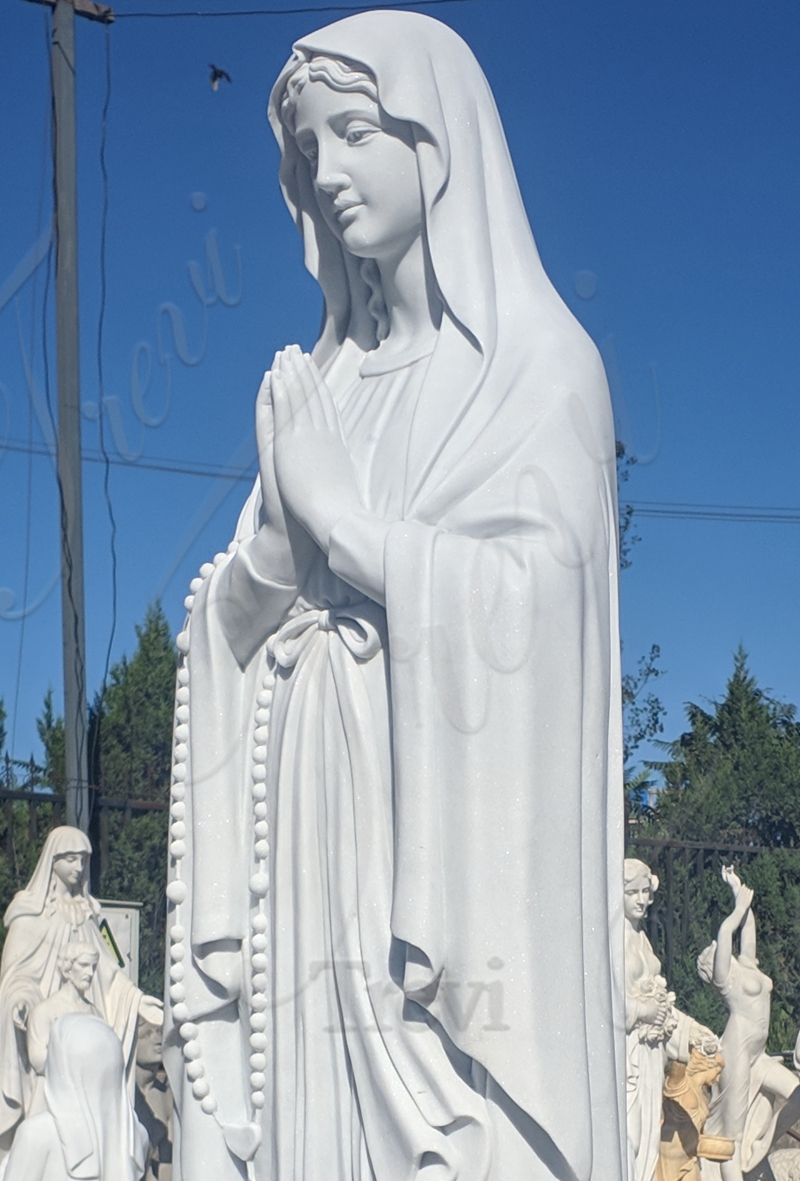 Other Forms of Lourdes Sculpture:
In addition to this pure white marble sculpture of Our Lady of Lourdes, we have also designed other types. Such as the painted sculpture of Our Lady of Lourdes. These two different forms of the Madonna of Luther sculpture have their own characteristics. White could better highlight her holiness and elegance of her. The painted sculpture shows the more colorful and vivid Madonna of Lourdes. Regardless of the style, they are of high quality and perfectly sculpted details. Customers could choose what they like according to their preferences.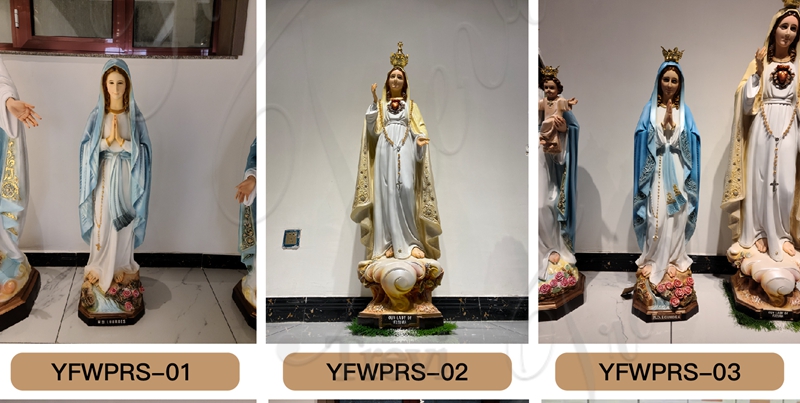 We support three modes of transportation by sea, air, and land, and would provide safe and reliable packaging for each sculpture shipped. So, if you would like our Marble Lourdes Virgin sculpture, please contact us in the following ways. We are always at your service.
Send to us