Description of Our Lady of Lourdes Statue:
Trevi Our Lady of Lourdes statue carving craftsmanship is very life. Especially the rosary of our Virgin, each of them is round and very beautiful. Unlike other factories, the rosary is carved irregularly. Of course, the most distinctive feature of Our Lady of Luther is the exquisite bow on his robe. Obviously, our artist carved the costume of the Virgin very elegantly. When this sculpture is placed in a church or a block park, it would definitely attract the attention of many people.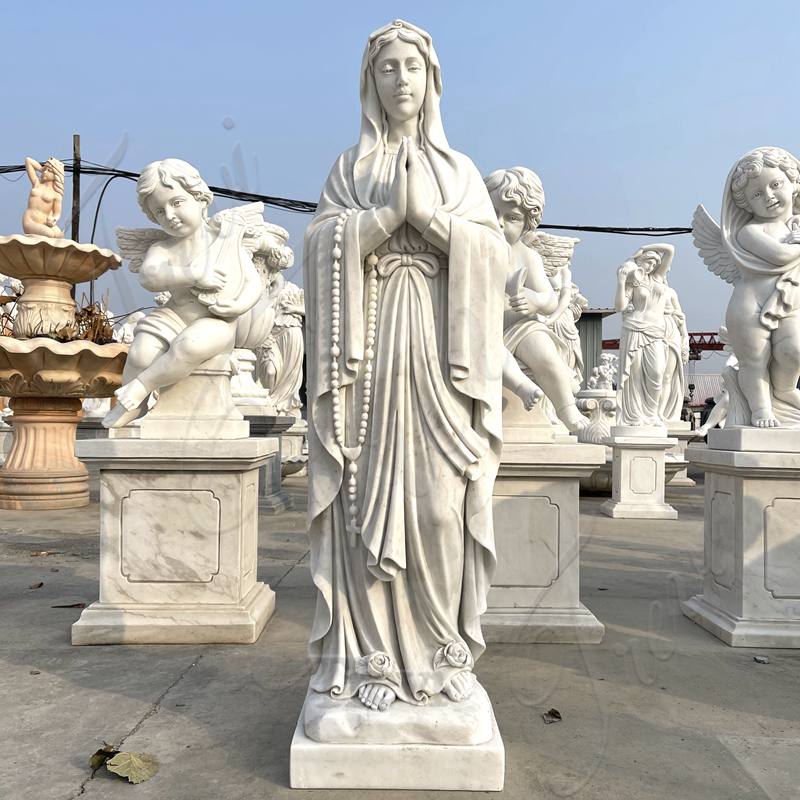 Many High-Quality Marbles:
Trevi always chooses high-quality marble, especially we have our own stone mountain, so our marble is all-natural. We all know that pure natural marble is dense but not hard. Therefore, these marbles are easy to process, sculpt, grind, and polish.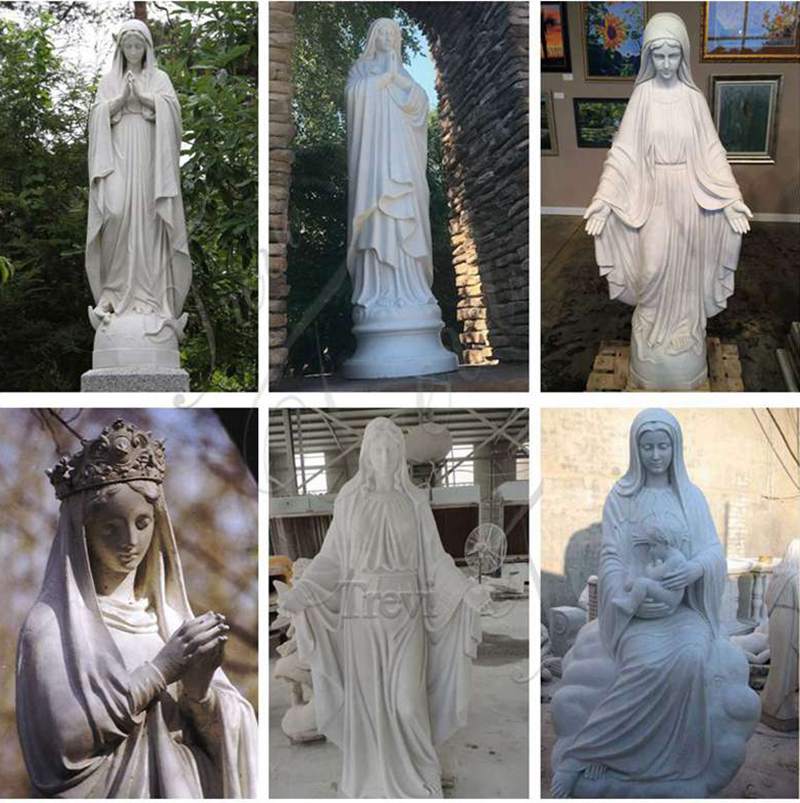 In addition, the Trevi marble is smooth and delicate after polishing, and the marble vein is naturally smooth. So Our Lady of Lourdes statue is very beautiful. In addition, marble has low water absorption and high durability and could be used for more than 100 years. Obviously, this Virgin could have lasting collection value.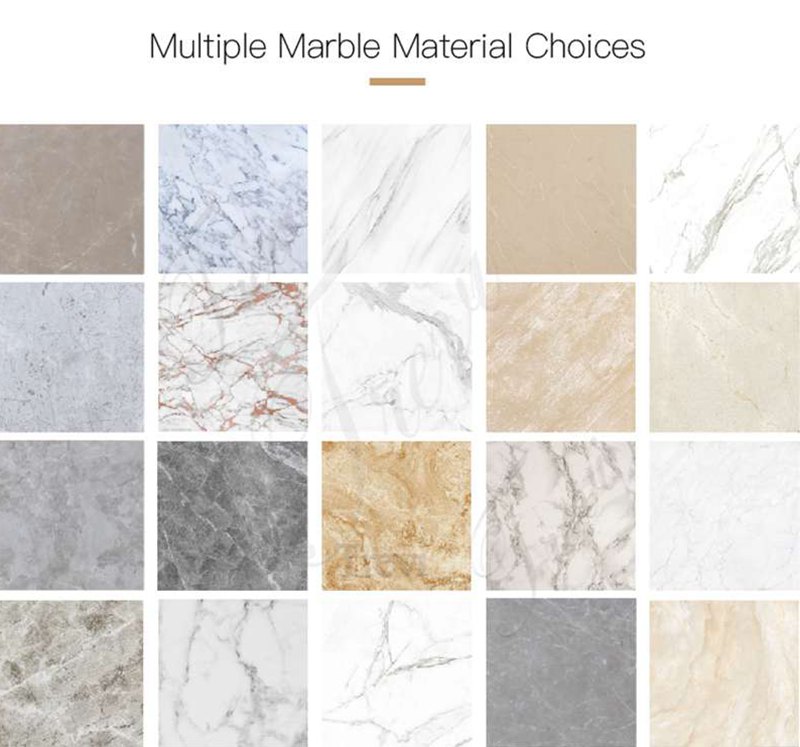 Safe Packaging:
The Trevi factory has 40 years of experience in foreign trade and export, and we attach great importance to the packaging of sculptures. Therefore, Trevi insists on using strong packaging materials, and we have a complete set of packaging regulations. First, Trevi's staff wrapped the Virgin in soft foam. Secondly, we use solid wooden crates to fix the sculpture. In the decades of work, Trevi packaging staff have been recognized by many customers for their rigorous working attitude. In particular, our Australian client wrote to thank our staff and praised their serious work attitude for keeping the sculptures so safe.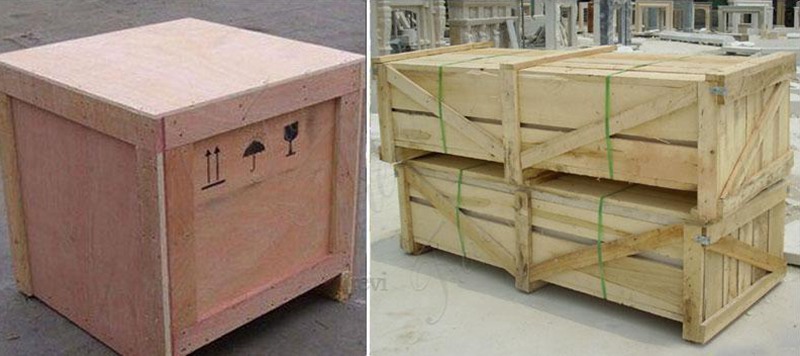 There is no doubt that the Trevi factory guarantees that you would get the beautiful marble Our Lady of Lourdes statue. You could contact us immediately, Trevi would be your best choice.