Virgin Mary Sculpture Details:
This is a life-size white sculpture of the Virgin Mary. It has a very smooth carving design and is hand-carved by our experienced artists. And its raw material is also very good, it is pure natural marble of A grade. Such a white Virgin Mary sculpture could be well integrated with the surrounding whether it is placed in the church or outdoors.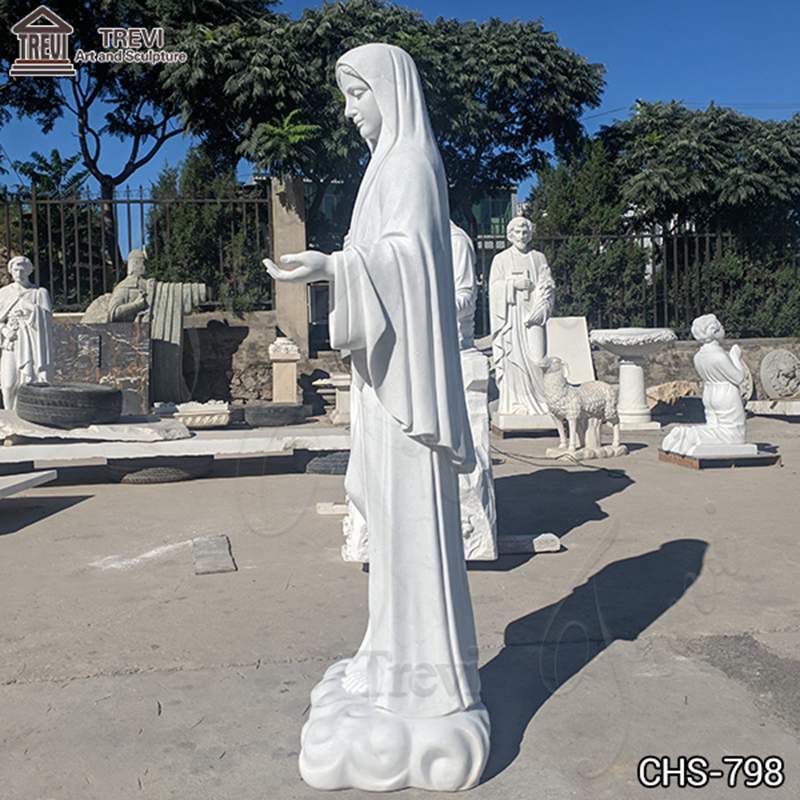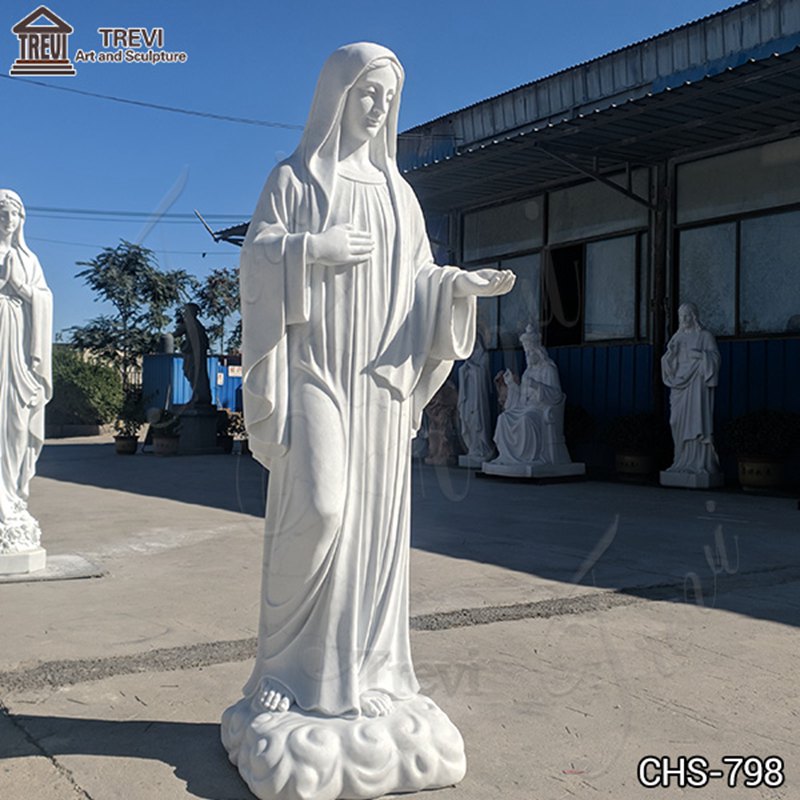 Hand Carved:
All of our marble Catholic sculptures are hand-carved. Because compared with machine carving, pure handwork could better show the charm of art and the value of sculpture works. Each sculpture is carved by the artist little by little. It is worth mentioning that the artists we chose are also Catholics. They would approach carving a religious sculpture with more respect.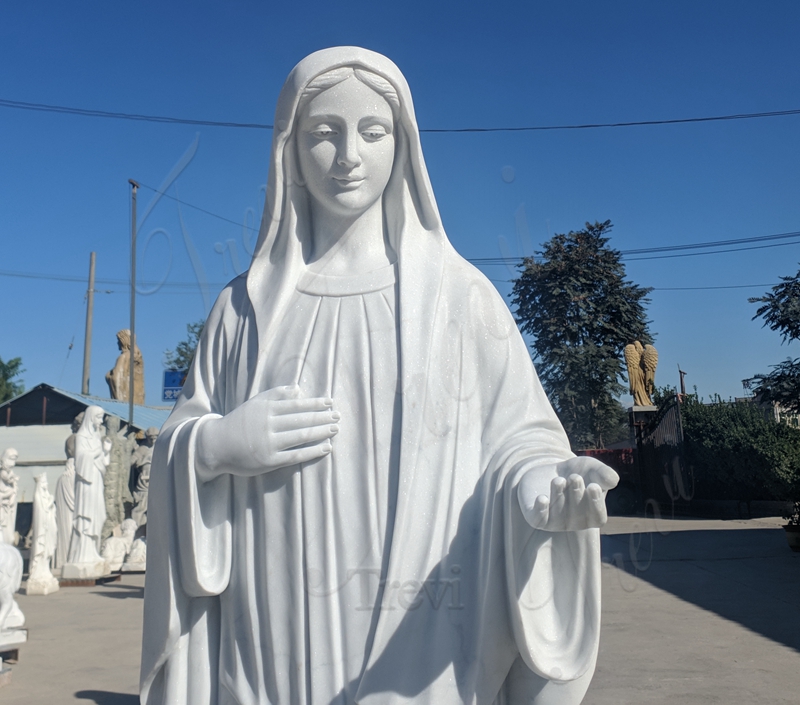 More Virgin Sculptures:
We produce a lot of marble sculptures of Madonnas. According to the Virgin Mary of different periods, the artist carved different images of the Virgin Mary sculpture. These include Our Lady of Fatima, Our Lady of Lourdes, and more. Customers could choose the Virgin statue they want according to their own preferences. We could also customize sculptures in different sizes and colors if you need.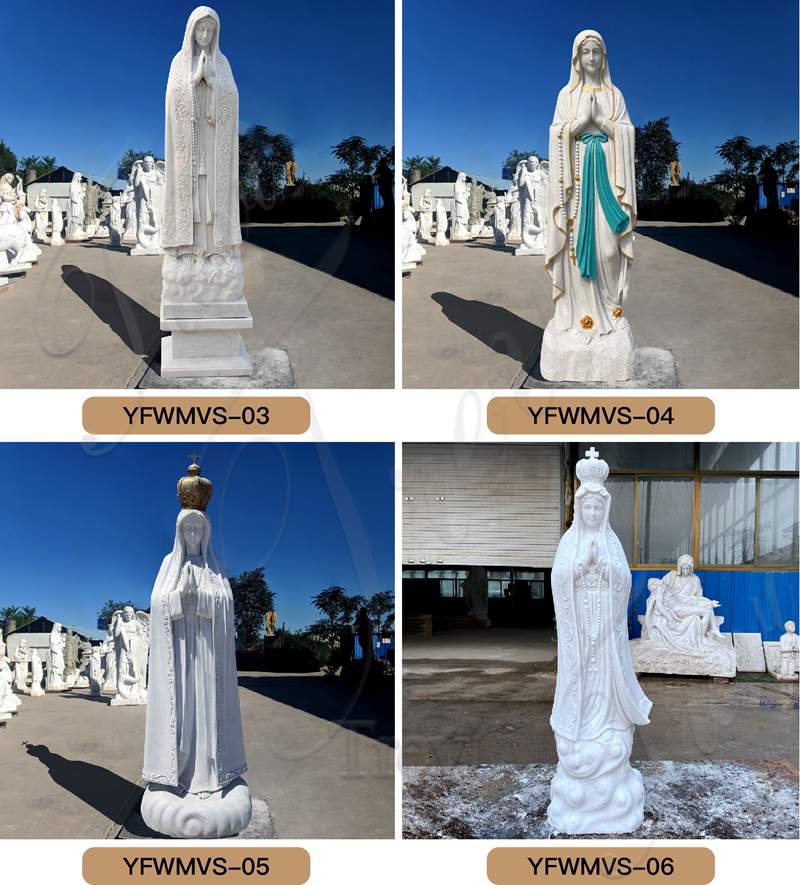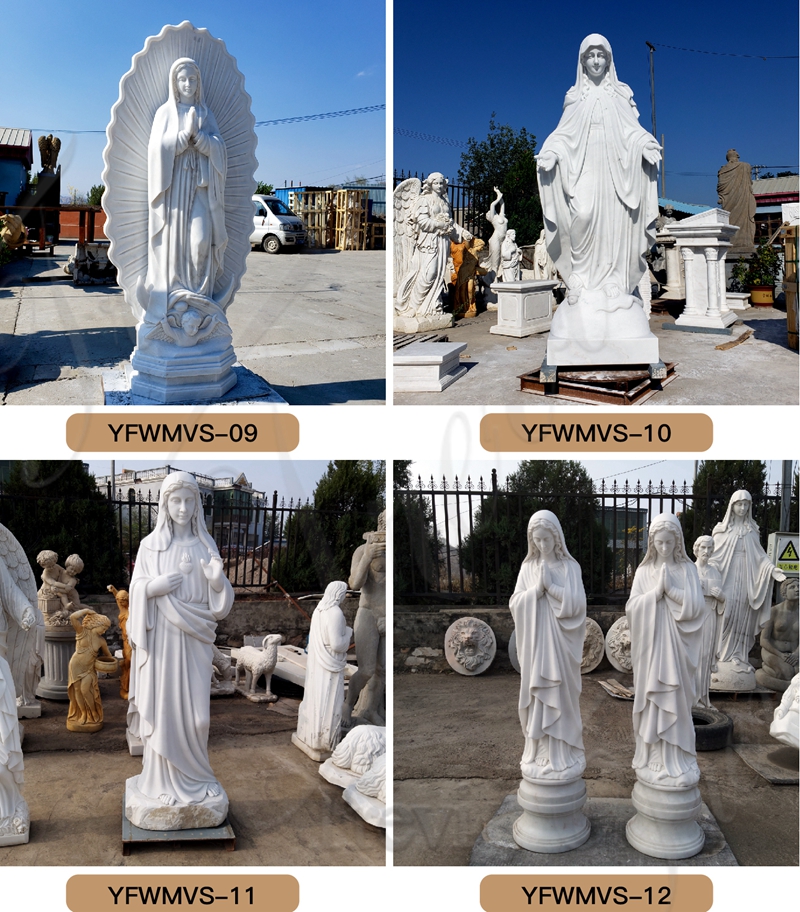 About the Package:
The safety of our statues is also guaranteed. We would wrap a thick foam on the outside of each sculpture, and then pack it in a 3 cm thick wooden box. This double-packed presumptuous protect the sculpture from damage to the greatest extent possible. What's more, the shipping methods we support include sea, air and land. And the specific transportation situation would be selected according to the customer's receiving place.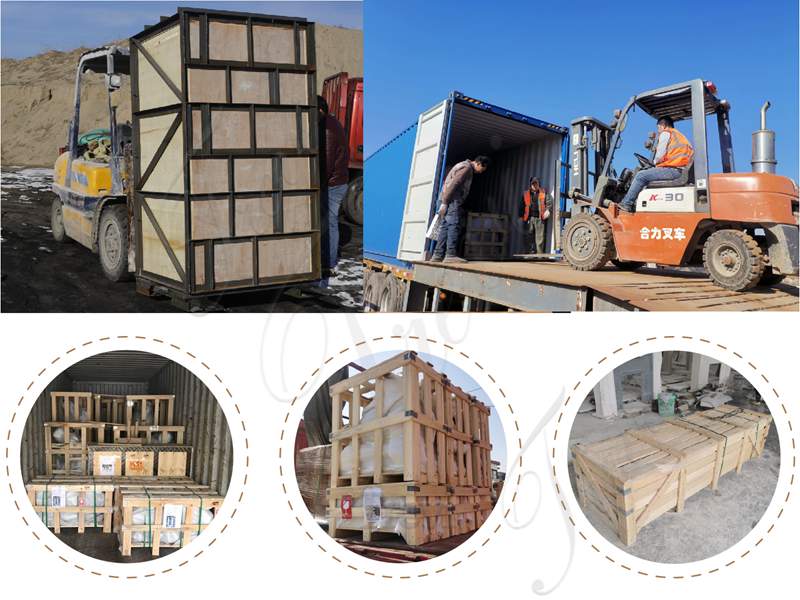 We could guarantee the quality and price of our sculptures. So, if you want to buy this Madonna sculpture, please feel free to contact us.
Send to us