Product Description:
We have selected experienced sculptors to create this beautifully painted marble Our Lady of Fatima statue. Artists skillfully used pure white marble to show the holiness of the Virgin. Then decorating her clothes with golden thread to make it more ornate and delicate.
On the breast of the Virgin of Fatima are a beautiful red heart and a green ring. At the same time, she also wears a golden bullet crown. These elements and colors combine to make this Virgin of Fatima statue unique and dazzling.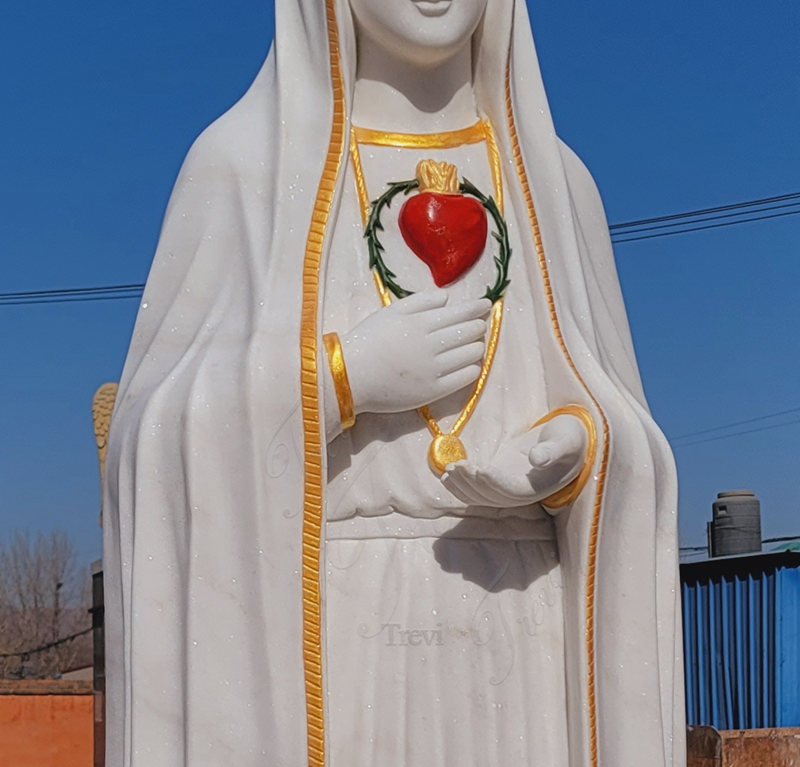 Product Category:
Our Lady of Fatima with Crown:
Unlike this painted design, we have also designed other styles of our lady of Fatima statue with a crown. Customers could also mix and match arbitrarily. For example, the crown could be designed in white or gold. Or you could add a plinth to the statue of Our Lady of Fatima. Statues of the Virgin of this type usually look noble.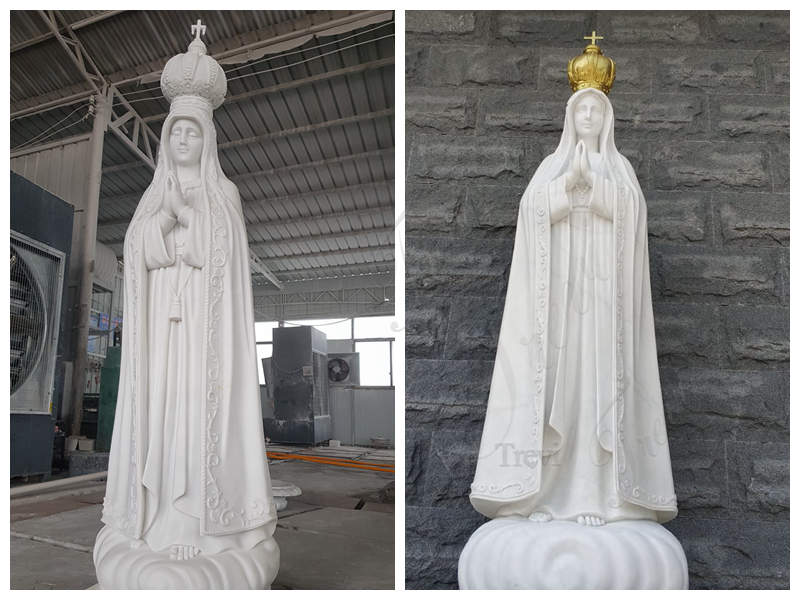 Our Lady of Fatima without a Crown:
At the same time, we also designed a statue of the Virgin of Fatima without a crown for customers to choose from. This Virgin sculpture is relatively simple as a whole. It also makes people feel more intimate. Customers could choose the most suitable one according to their favorite preferences.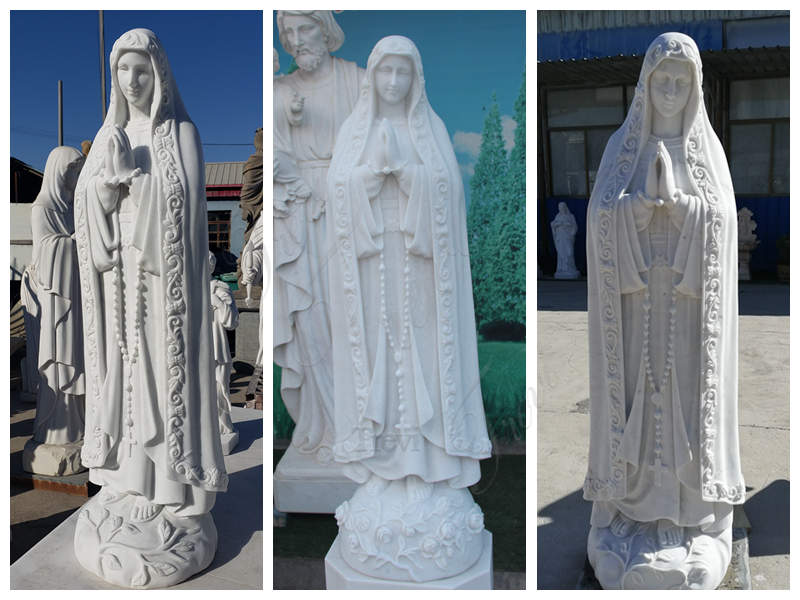 Fatima And The 3 Little Shepherd Boys:
This is a set of Fatima statues. It consists of Our Lady of Fatima and 3 little shepherds. It is also a high-value marble religious statue. The three little shepherds knelt in front of Our Lady of Fatima, and they exchanged silent face-to-face with their eyes. Although you couldn't hear their voices, you just get a sense of their vibe through that interaction. Maybe this is the charm of marble sculpture.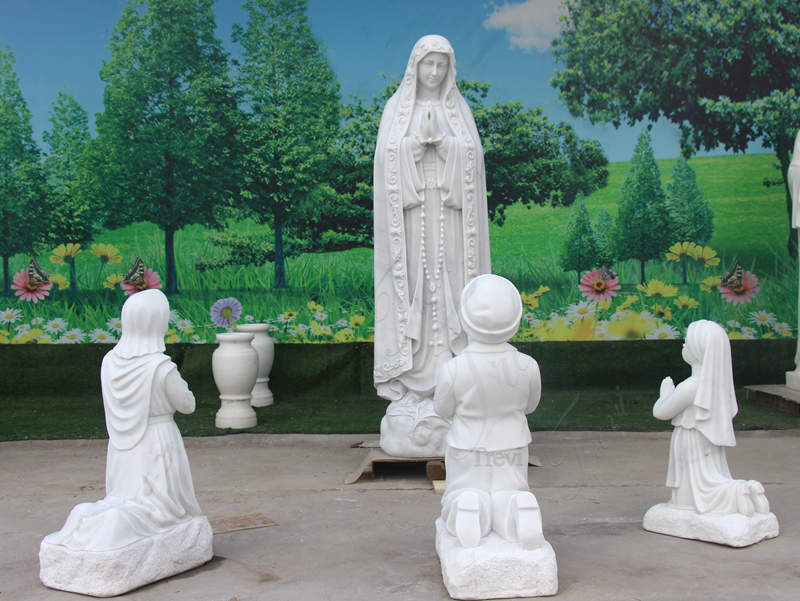 Other Painted Madonna Statues:
Painted marble statues could add more color to the statue and enrich its expression. Therefore, this type of sculpture is loved by many people. We have also designed other styles of painted Virgin statues in marble, such as the Virgin of Lourdes. Its beautiful color makes the Virgin more pretty and moving.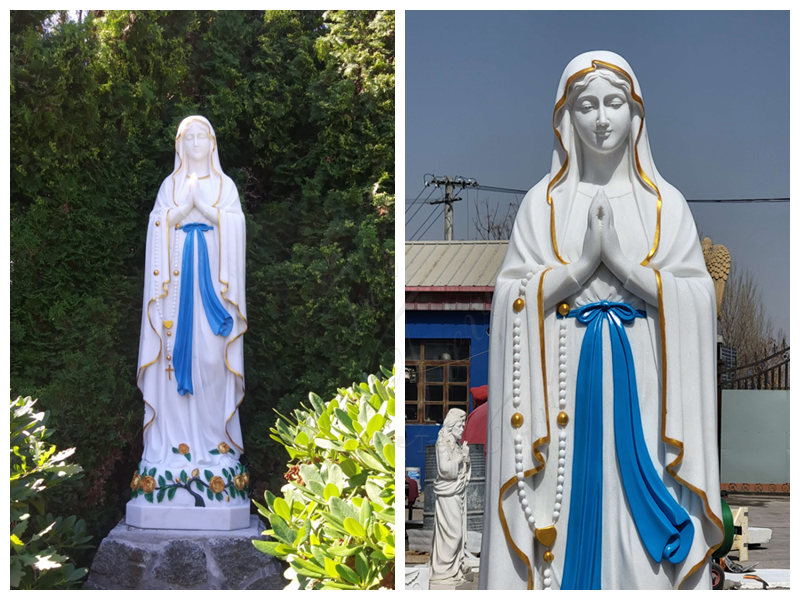 Details Show:
We use hand-carved craftsmanship to show the details of the statue of the Virgin. Therefore, every design is delicate and beautiful. If you look closely, you would surely be amazed by its exquisite craftsmanship.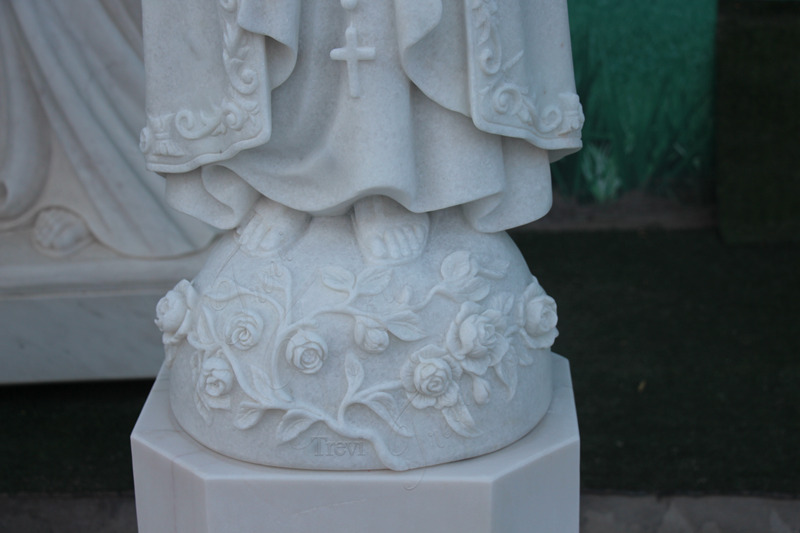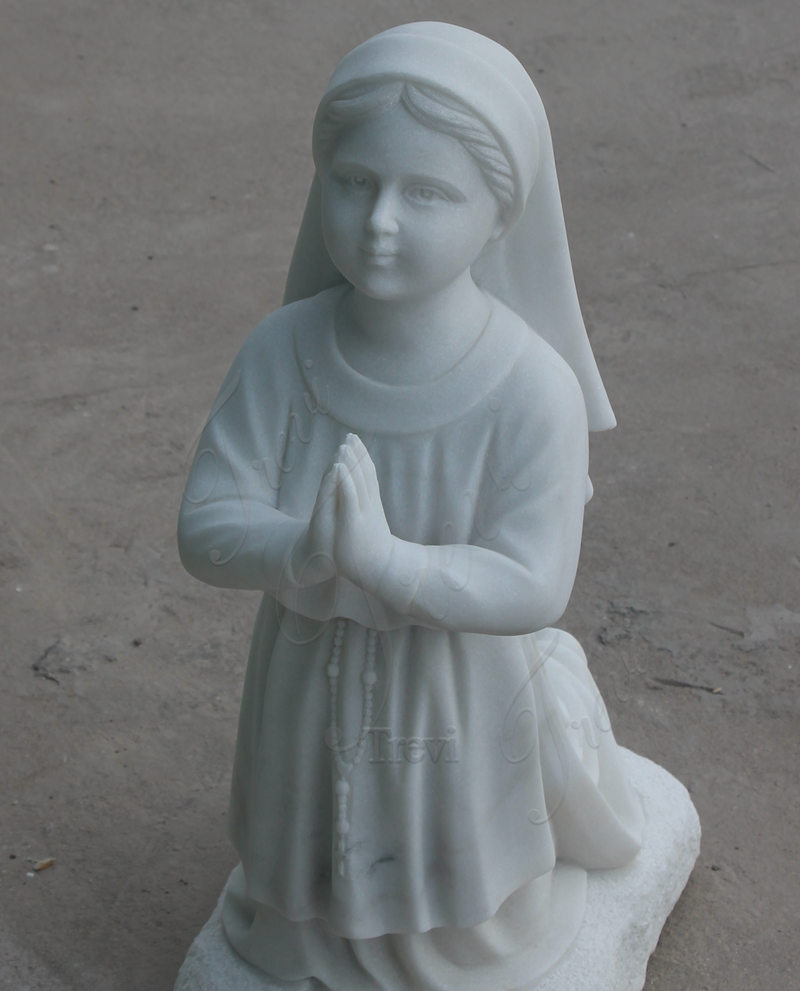 Welcome to contact us to buy it. We provide free consultation services.