Our Lady of Fatima Statue Detail:
Our Lady of Fatima statue is a hot item from the Trevi factory. You could clearly see the many beautiful flowers carved on the robe of our Lady of Fatima. These sculptures are integrated with the Virgin, so lifelike. Obviously, our Lady of Fatima statue is white and flawless, which makes us worship.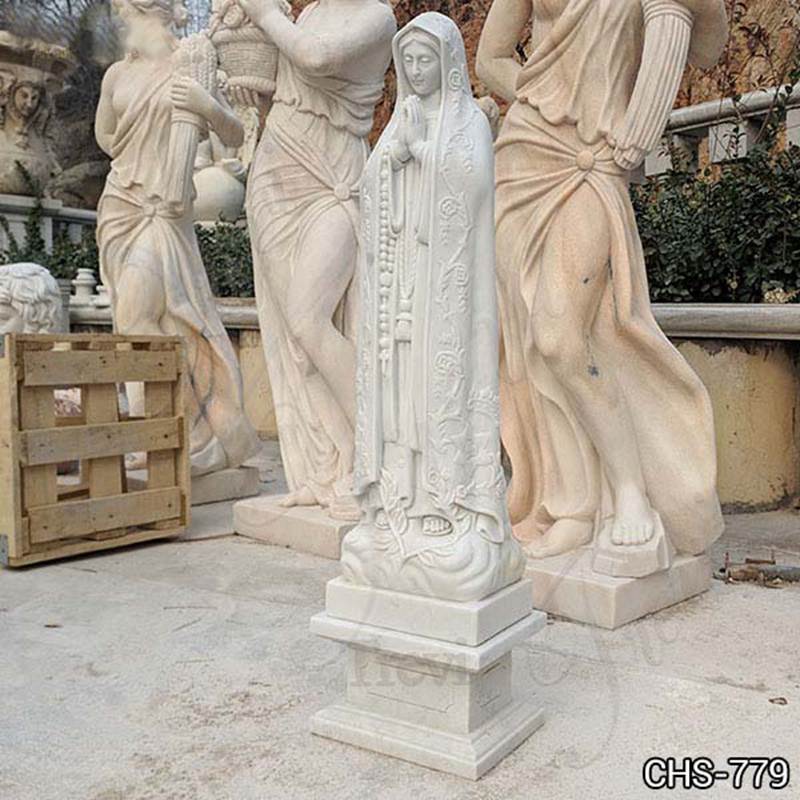 Perfect Clay Model:
We all know that a beautiful sculpture could not be separated from an exquisite clay model. Trevi factory has the most professional clay model artists. They learn to carve clay models since they were young. Therefore, they have mastered the superb technique, which could portray the sacred and real facial expressions of Our Lady of Fatima.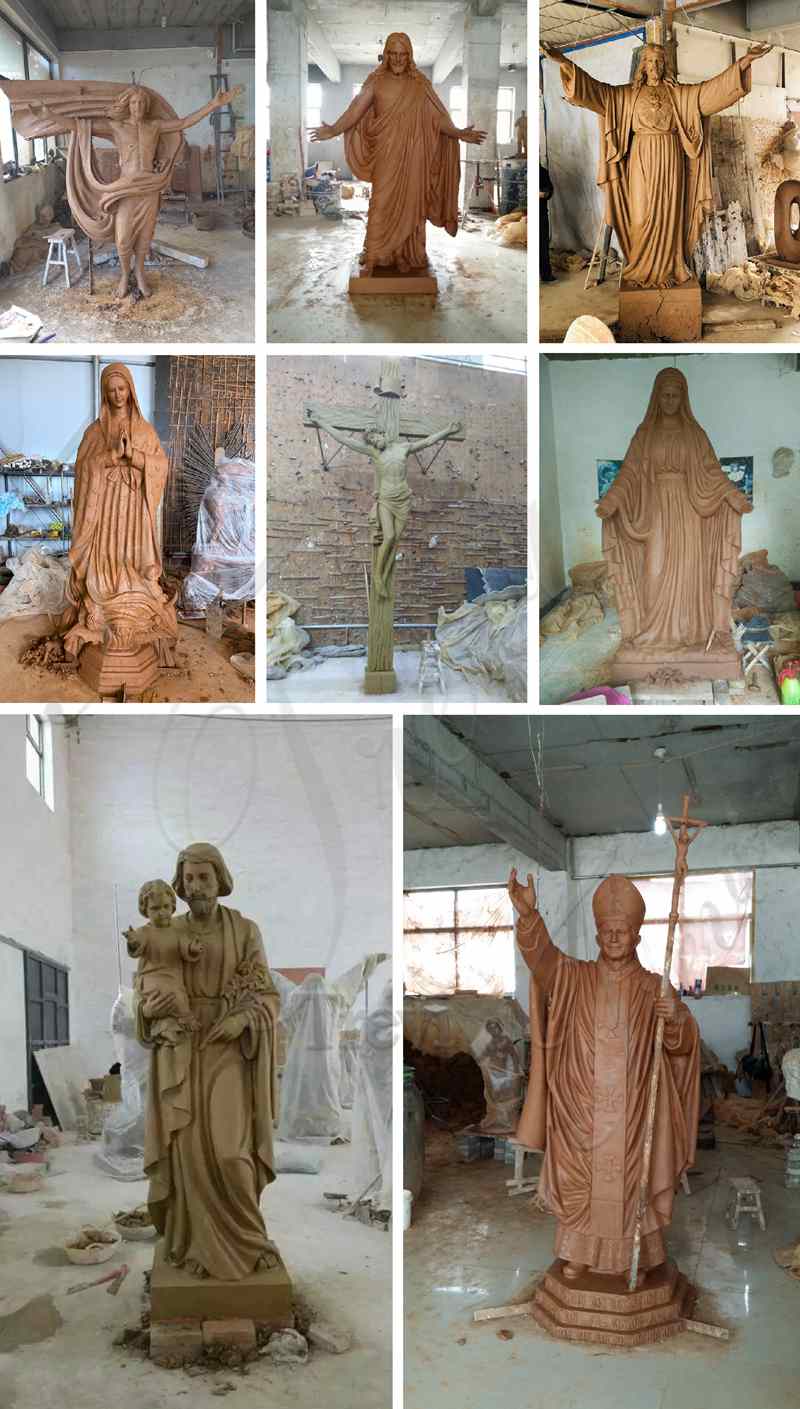 The Advantage of Trevi Factory:
First, the Trevi factory sculptures are spread all over the world, so we have a wealth of experience, so you could feel at ease to receive a perfect Our Lady of Fatima statue.
Second, the Trevi factory pays great attention to the packaging of sculptures. We would wrap the sculpture with a very thick soft foam, and then we would put the sculpture in a strong wooden crate. We guarantee that there would be no damage to the sculpture during transportation.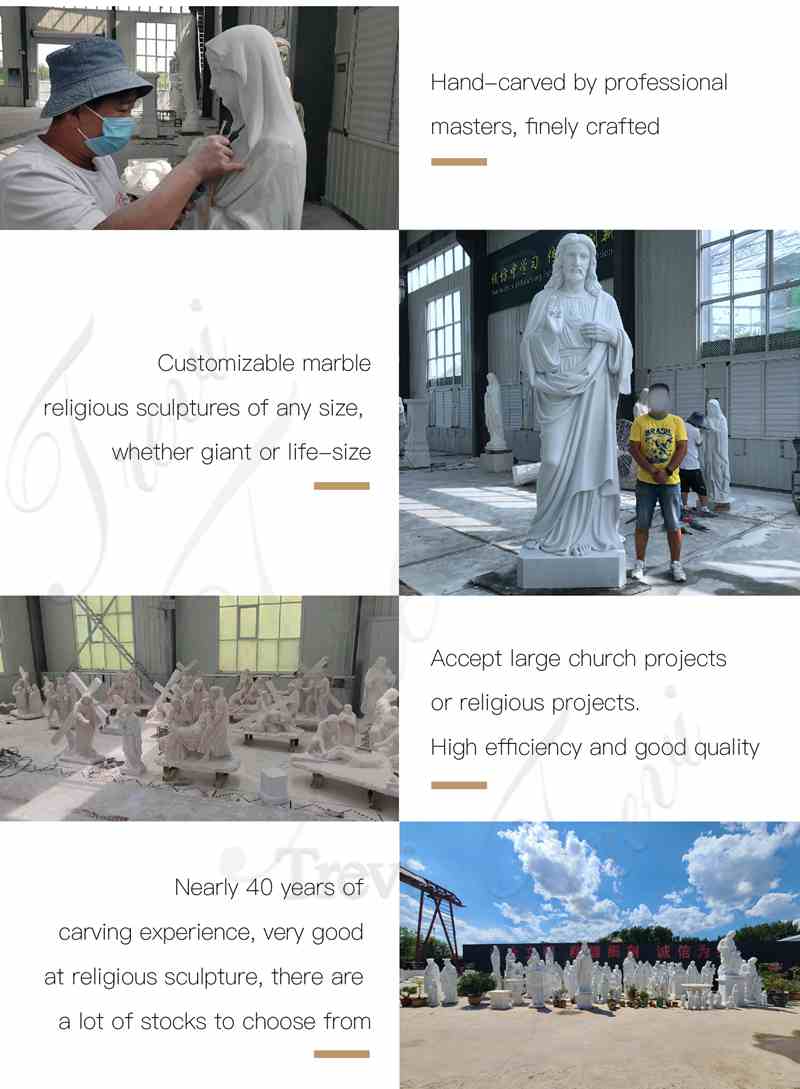 More Catholic Figures Statues:
Obviously, as a highly experienced marble figure carving factory. Trevi factory has all kinds of our Lady of Fatima statue. In addition, there are other Catholic sculptures in our factory, such as Our Lady of Guadalupe, Our Lady of Lourdes, Our Lady of Madonna, Our Lady of Mt. Carmel Statue, and so on. We accept customization, we could meet your needs no matter how big the size is.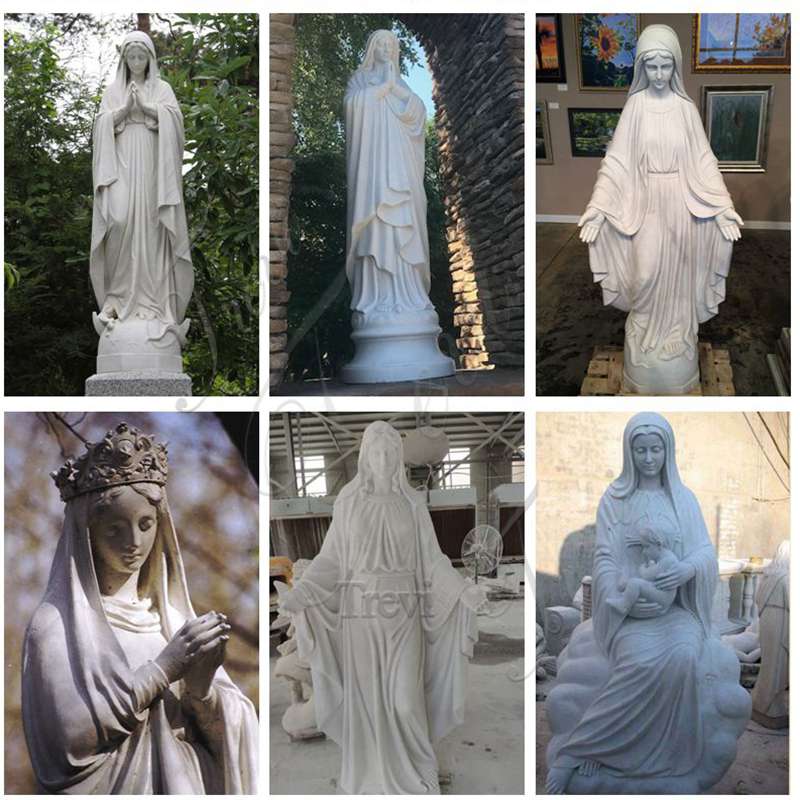 How to Maintain This Statue?
All of Trevi factory's sculptures are made of purely natural marble. In particular, we use high-quality marbles. This kind of marble sculpture is very easy to preserve. It could maintain a life span of thousands of years outdoors, regardless of wind and rain. Therefore, when the sculpture is not clean, just wash it with water and wipe it with a soft cotton cloth to restore its white appearance.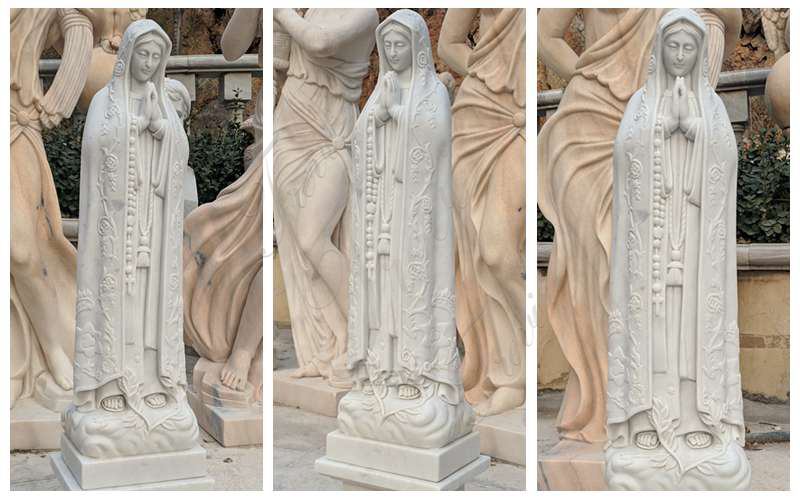 We are very willing to serve you, and we guarantee to meet all your requirements. You could contact our staff to get more details of the sculpture.