Virgin Mary Sculpture Detail:
This is a hand-carved marble sculpture of the Virgin Mary by artists at Trevi. Its color is white, which is very eye-catching against the blue sky, white clouds, and flowers and plants. The shape of the Virgin in this Madonna sculpture is very simple. She stretched out one hand to her chest and her eyes are closed. With facial expressions and elegant standing posture, this very vivid and realistic sculpture of the Virgin is composed.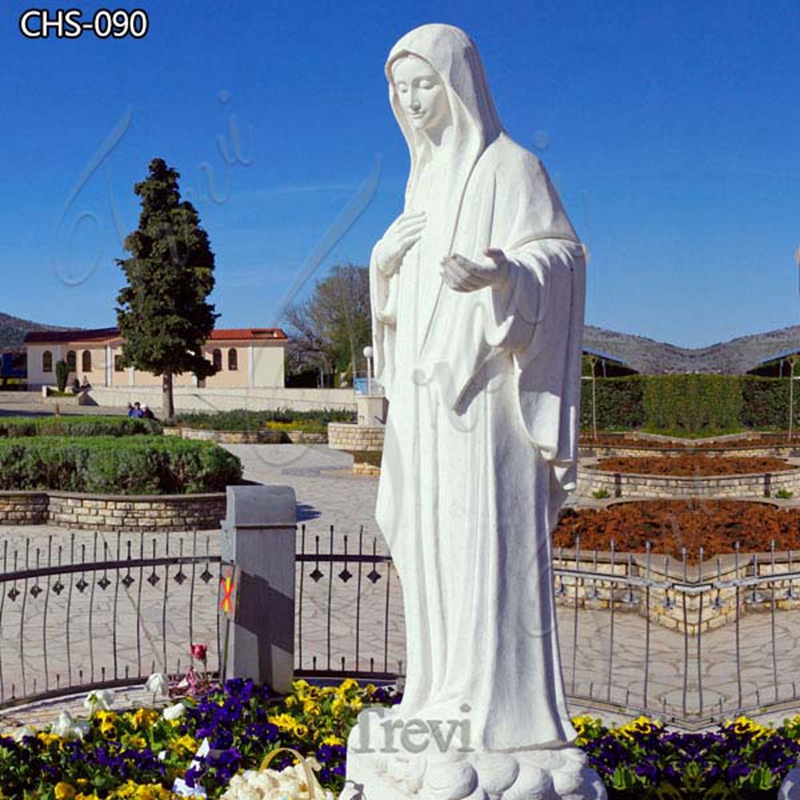 Pure Hand-Carved Highlights:
Because of the subtle facial expressions and the intricate details of each part, it is difficult to perfectly sculpt a figure sculpture. In order to have a better effect, we use hand-carving. Hand carving would pay more attention to details because of the operation of artists. And they would have their own emphasis on carving according to the characteristics of different characters, so as to highlight the distinctive characteristics of different characters.
When we were carving this Madonna sculpture, in order to better express the charm and temperament of the Madonna, the artists carefully studied the portrait of the Madonna and combined their understanding of the Madonna as a believer for many years to complete the carving.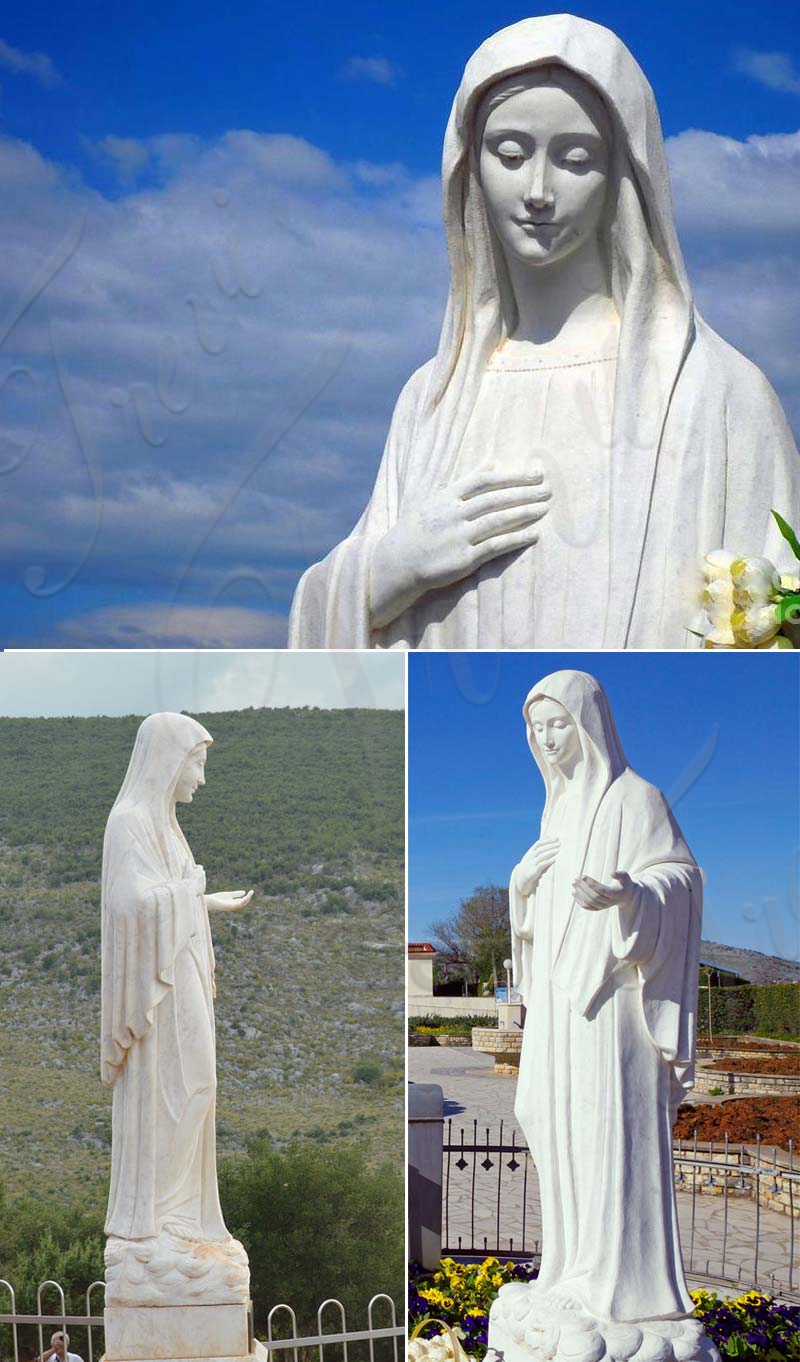 Factory Information:
We have been in the marble religious sculpture industry for 39 years. During these 39 years, we have carved countless Catholic sculptures. These sculptures are sold in various countries around the world. It could be said that our customers are located in various industries, such as government organizations, churches, hospitals, schools and so on. Also, many of our partners are satisfied with our marble sculptures. They also often introduce friends to buy sculptures from us. So there is a good connection between us.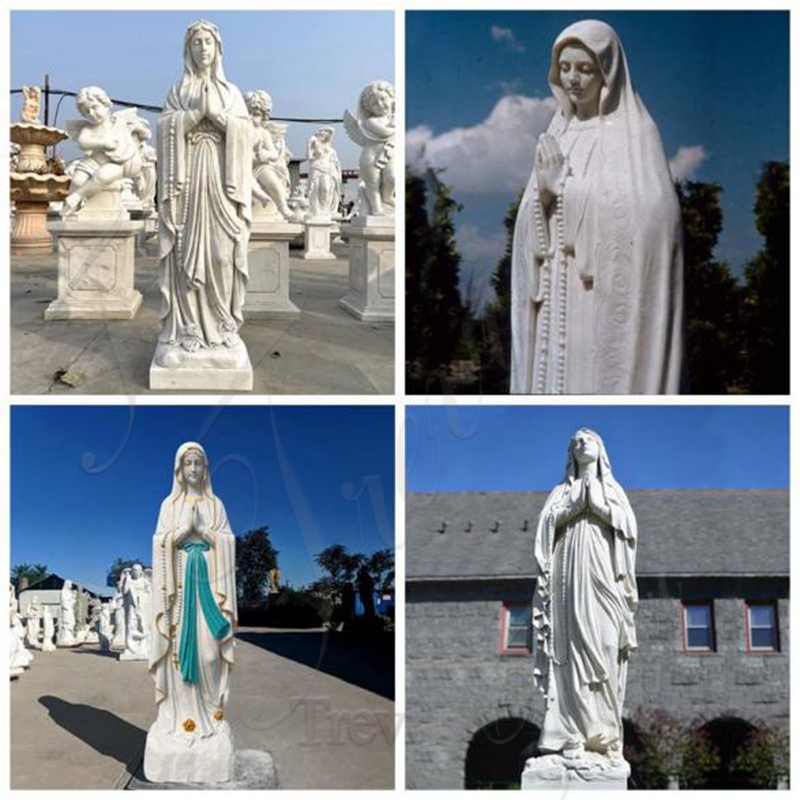 Our Safe Assurance:
For our factory, it has not been easy until now. We have always insisted on making sculptures seriously to ensure the quality of sculptures. At the same time, great attention would be paid to the safety of the sculpture during transportation. We would wrap a layer of soft foam on the outside of the Mary statue and then pack it in a wooden crate.
During transportation, we would choose the appropriate transportation method according to the size of the sculpture and the place where the customer receives the goods. Moreover, in order to ensure the rights and interests of customers, we would also purchase full insurance for marble sculptures. So, in case something bad happens along the way, the customer would not have any loss.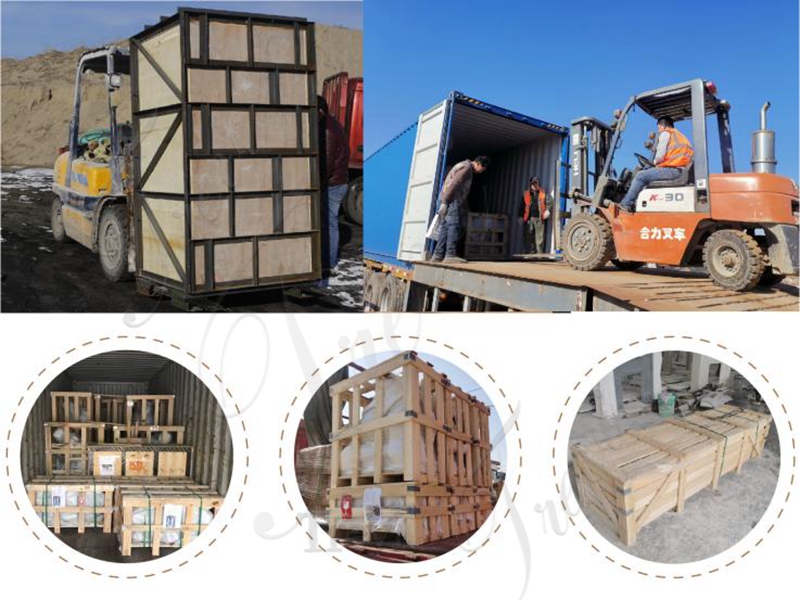 In short, if you are interested in our white marble Virgin Mary sculpture, please feel free to contact us. We would provide you with services that satisfy you.