Lourdes Statue Description:
The most visible symbol of Our Lady of Lourdes is the streamer of her gown. Our artists carved it with natural marble. This material has the advantages of high quality and easy carving. Therefore, the carved statue of the Virgin is very vivid.
Flowy ribbons are as light as the real thing. And the roses under her feet are also beautiful. It is embellished on the statue of the Virgin, adding a lot of highlights to her.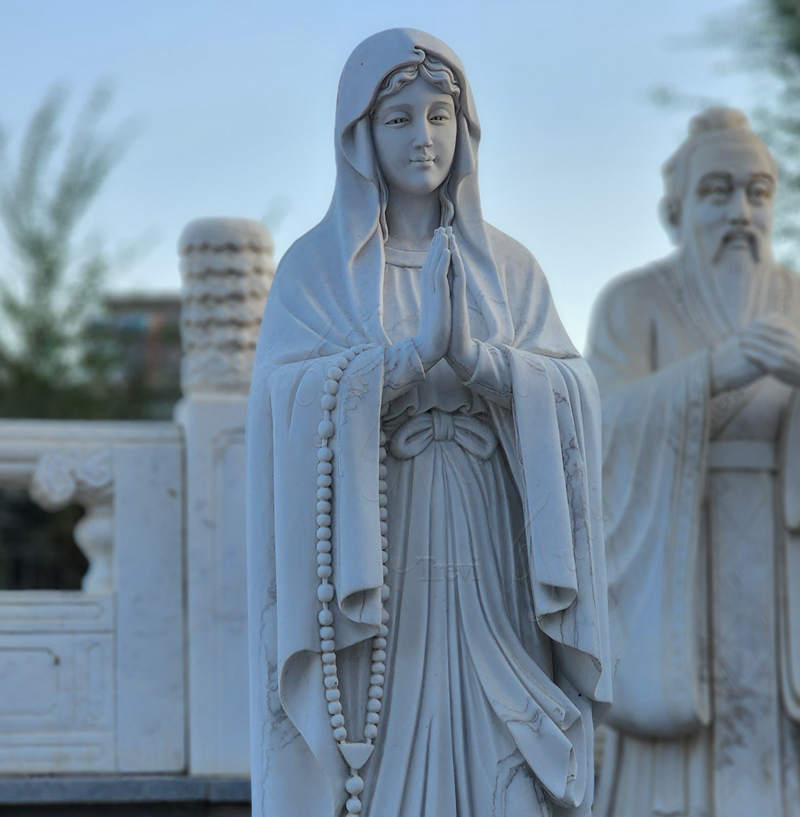 Decorative Scene:
Our sculpted Our Lady of Lourdes statue comes in various sizes. So, you could choose the right one and put it where you want.
For example, in a church, you could choose some large religious statues. Because there are many people in the church and the space is large enough. Putting it here would allow more people to appreciate the Virgin Mary.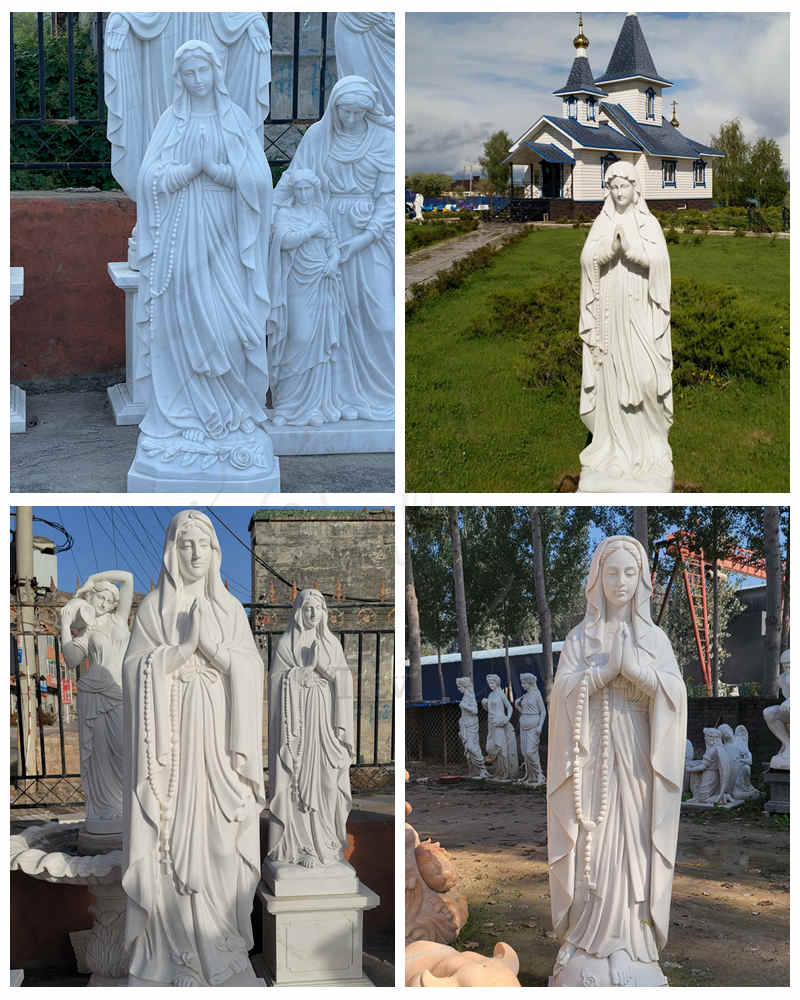 Some life-size statues of the Virgin could be placed in the home. In addition, the outdoor backyard is also a very good choice. Imagine a painted statue of Our Lady of Lourdes mirroring the surrounding greenery and flowers. What a beautiful picture this must be!
Excellent Feedback Case:
This section would show some customers' feedback. Trevi has worked with countless clients since its inception. Our marble religious sculptures are sold at home and abroad and are well received by everyone. Many customers are very satisfied with the quality of our products after receiving the sculptures. Some of them would happily share the installation results with us.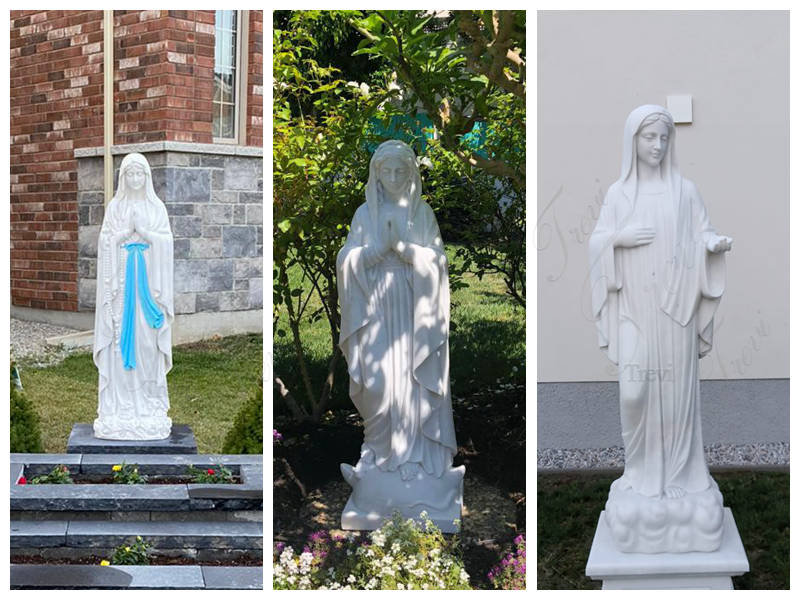 Safe Packaging:
We always pay attention to the quality of the sculpture. Therefore, special attention is paid to its safety in transportation. For each marble statue, we would first wrap it in a thick circle with foam, and then seal it with a 3 cm thick wooden box.
This double packaging provides maximum protection for the statue purchased by the customer. If you have any product quality problems after receiving the statue, you could contact us. We would have a special person to solve after-sales problems for you.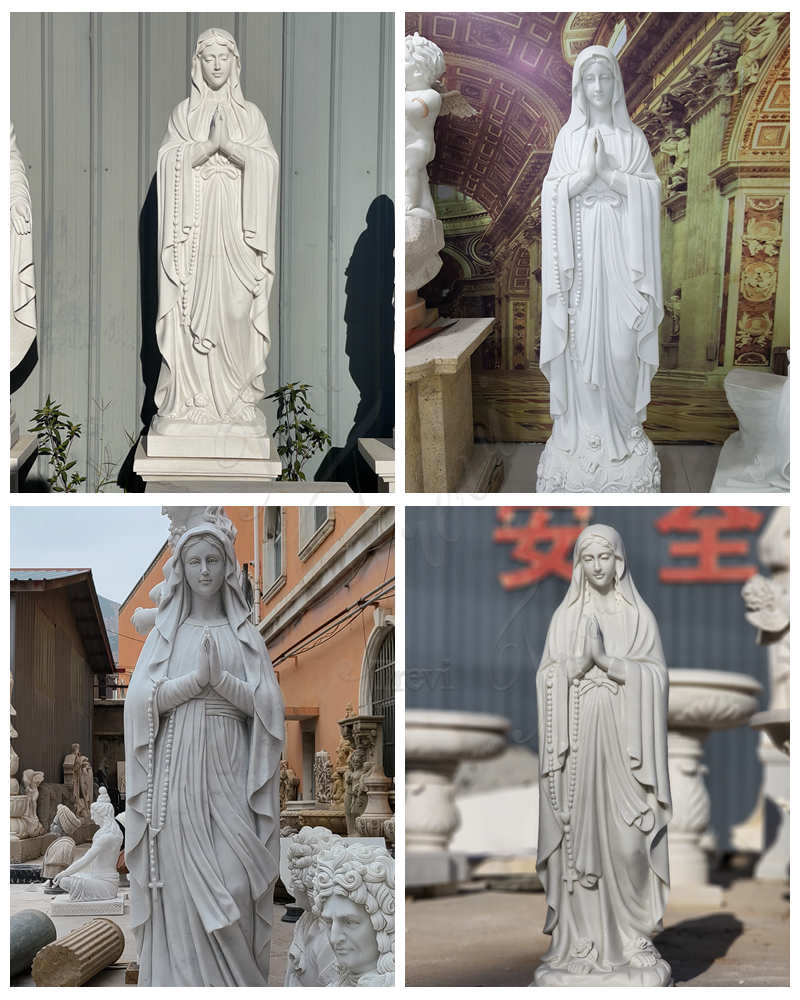 Trevi offers a wide variety of high-quality marble statues of Our Lady of Lourdes. Welcome to contact us to buy.