Our Lady of Fatima Statue:
This marble statue of Our Lady of Fatima is hand carved by our talented carving artists. The beautiful costumes and headgear of the Virgin are all carefully carved. So, the designs are exquisite and beautiful. The facial expression of Our Lady, who is most concerned by customers, is also very natural and comfortable. If you watch her carefully, you would even be deceived by her. After all, she is really lifelike and vivid, just like a real person standing there.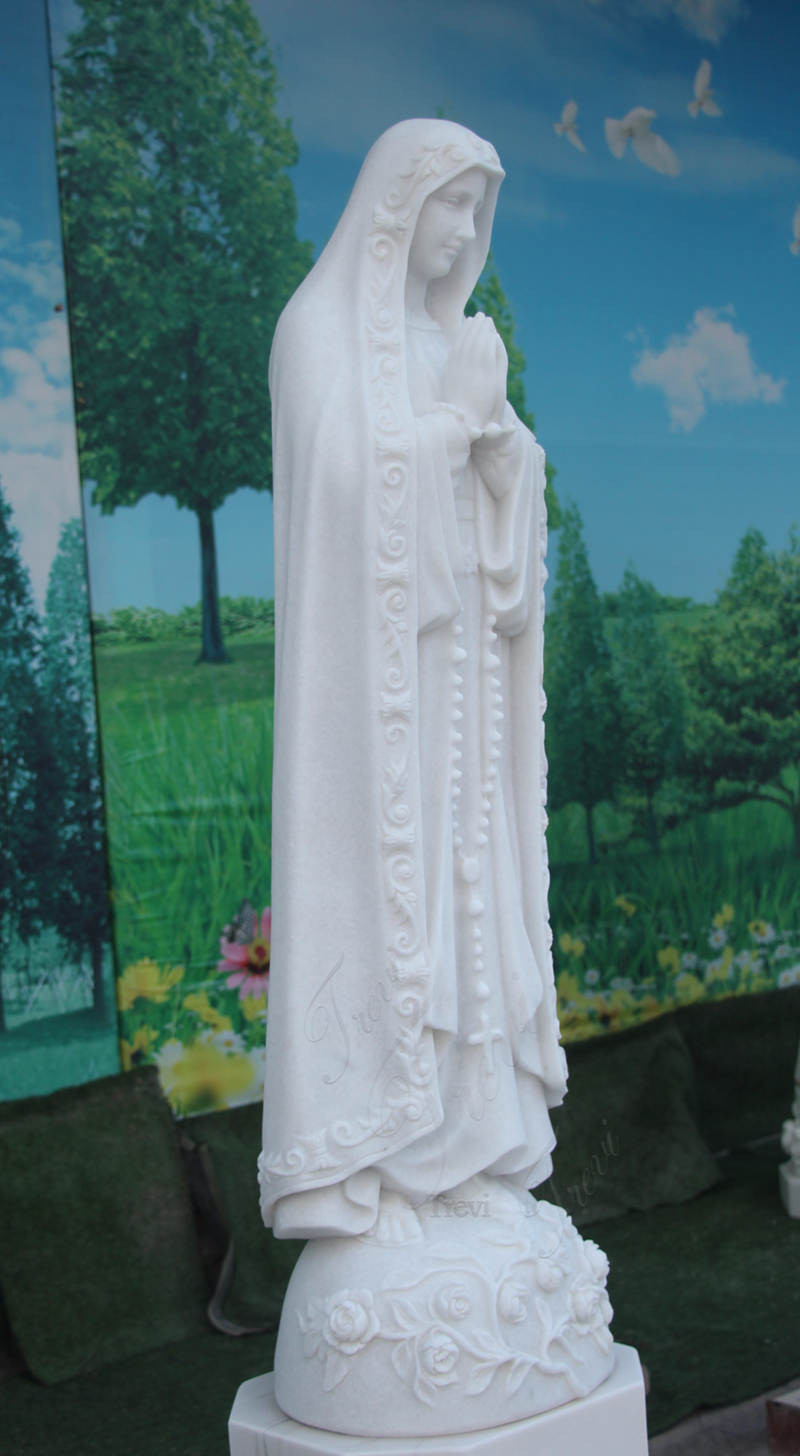 Show Details:
Our marble religious statues would stand up to any inspection. It is a perfect Madonna statue both in terms of material and design. Here we show you the face of the Virgin and the base of roses at her feet. These details are vivid and perfect. They are hand carved by our artist's bit by bit. In some small gaps, it also handles exceptionally well.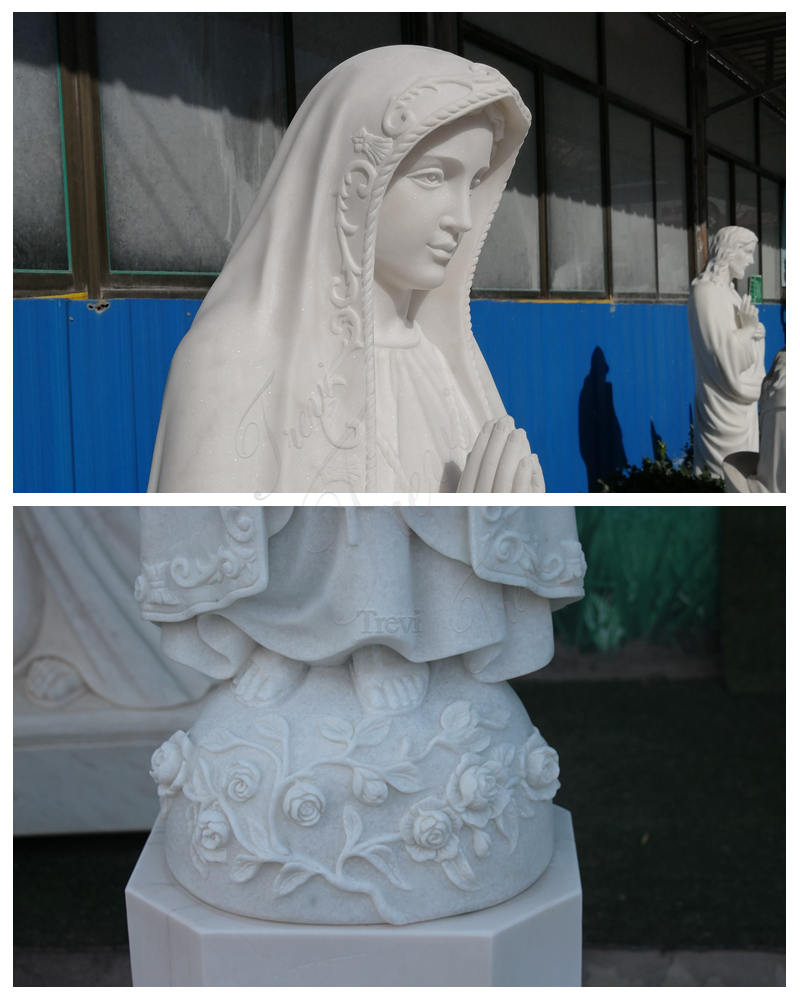 Various Decoration Scenes:
Usually, life-size marble statues of the Virgin are suitable for indoors, such as in churches, and in your own home. And our large marble statue of Our Lady of Fatima is much more usable. It is also very suitable for some larger churches. In addition to this, we also made some marble statues of Our Lady in small size. They are more suitable for decoration at home or other places.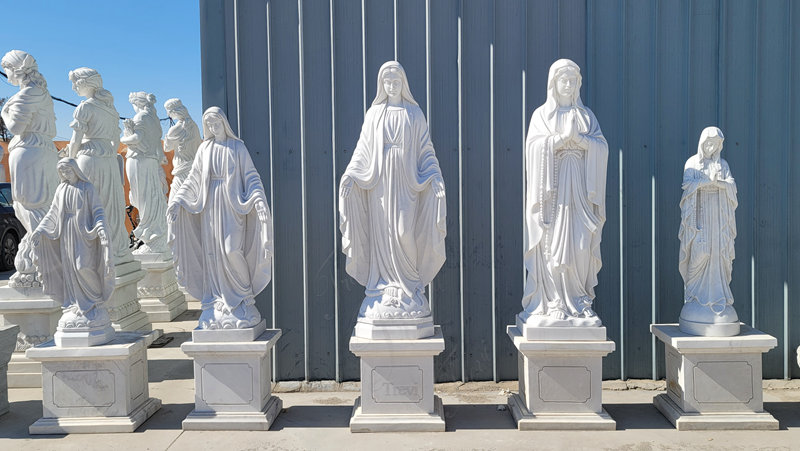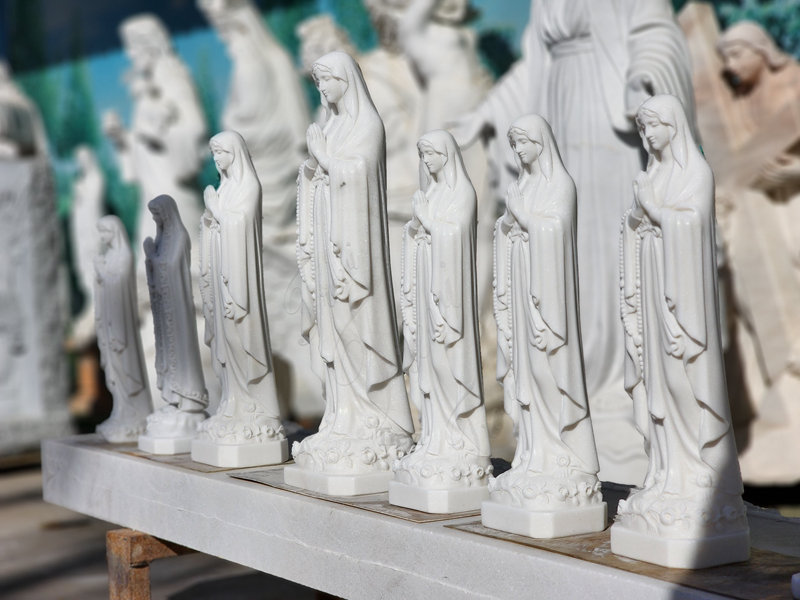 Statue of the Virgin With A Crown:
Marble Our Lady of Fatima statue also comes in other styles. We used to make statues of Our Lady of Fatima with a crown for a client. The crowns on their heads could be made of white marble and gold according to their needs. This Madonna statue is also the feedback picture sent to us by the customer, and it is the most authentic.
If you like it, please contact us through the following methods. We are here for you.
Send to us