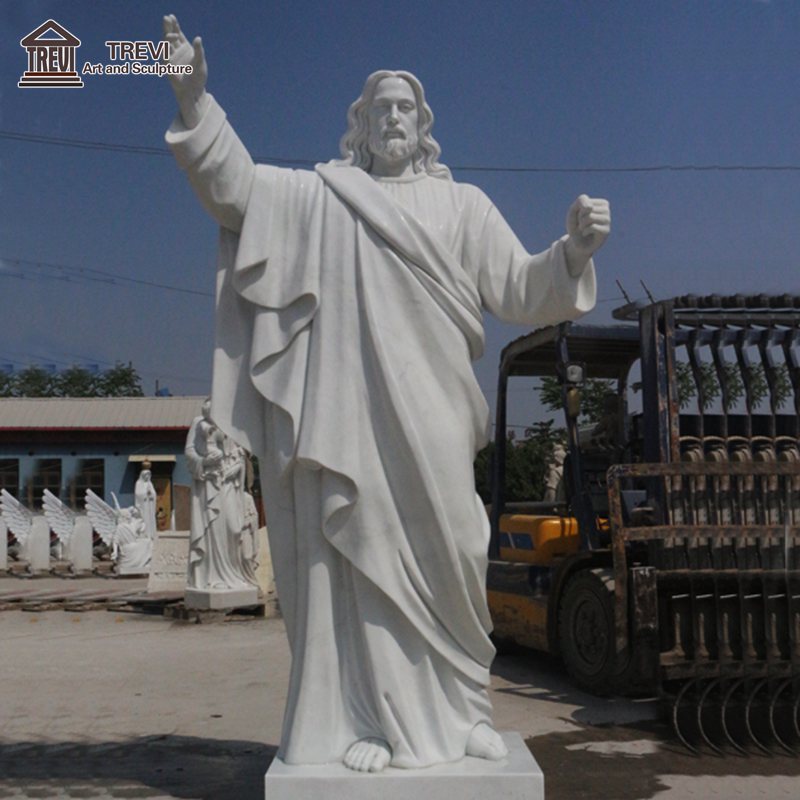 Marble Jesus sculpture details:
This marble Jesus sculpture is very beautiful in terms of expression and movement. Jesus clenched his fist in his left hand and stretched his right hand upwards, as if telling us that no matter what dangers and pains he could help us to smooth. Many churches order this marble Jesus sculpture.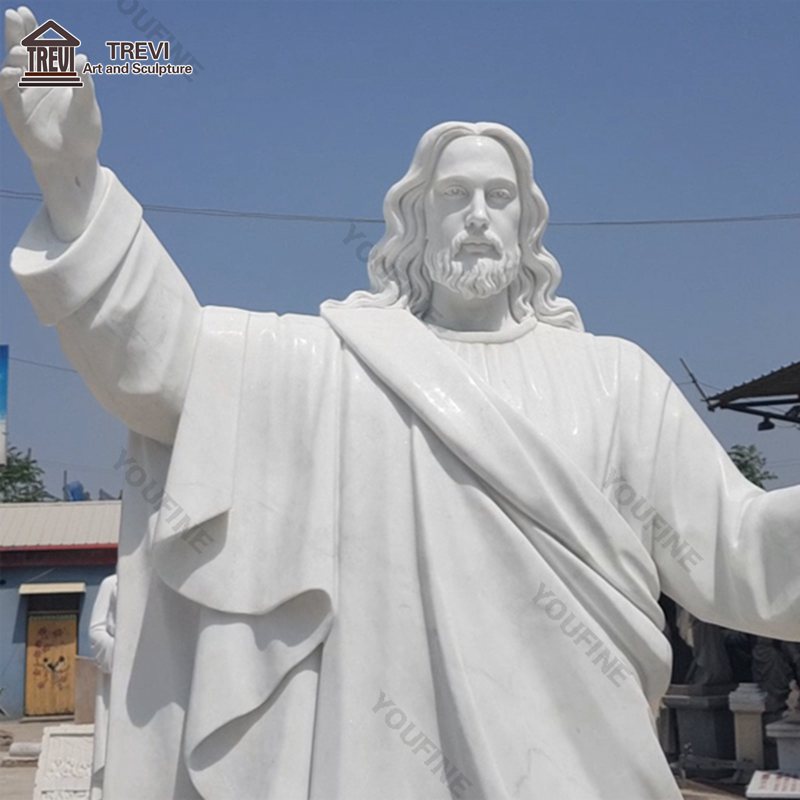 Our advantages:
Our factory is a professional manufacturer of handmade marble sculptures with a history of more than 30 years. Our various sculptures can be used for indoor and outdoor decoration, church project decoration, famous scenic area construction, art collections, etc. We specialize in custom sculptures and provide our clients with a range of custom services. As long as you could provide us with design drawings or tell us the design ideas, we could make you satisfied with the work.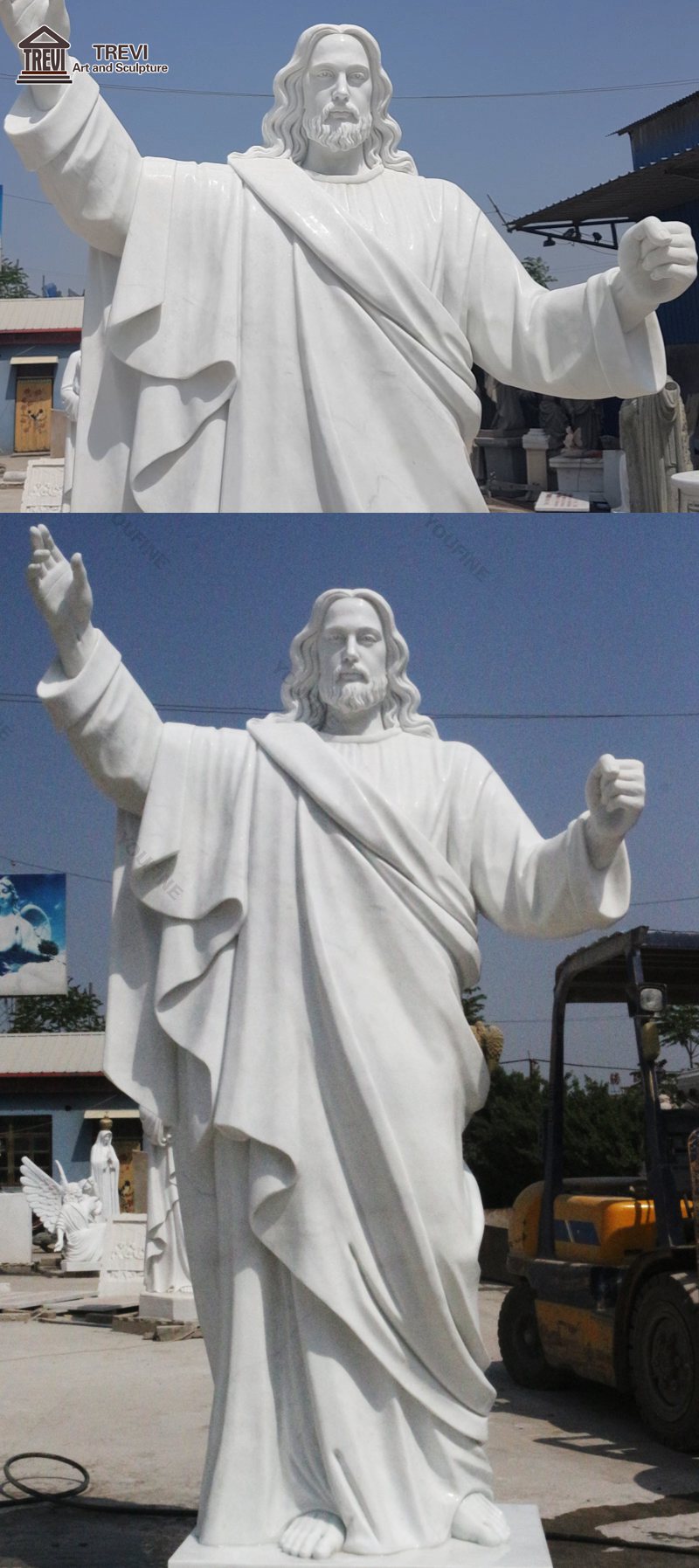 Marble sculpture size:
We usually make life-size Jesus marble sculptures for our clients. But our professional sculptors could customize various sizes according to your requirements. We could make small Jesus sculptures placed indoors, and also make giant sculptures larger than 8 meters for churches or famous tourist areas. The product looks very spectacular.
What shipping terms can you use?
1) Shipping: This is the most common way for customers, this is the cheapest way, it takes 30-45 days.
2) Express: This is the fastest method, usually only takes 3-7 days, but the cost will be a bit high.
3) Railway: This method is more suitable for some inland areas, such as Kazakhstan, Ukraine, Uzbekistan, Russia, etc.
How to contact us:
Contact information is available below our website, you could send us a message or send an email. If you are interested in our marble sculpture, please contact us.