Marble Statue Introduction:
This is a Marble Virgin Mary Statue. We could see the Virgin Mary spreading her hands and bringing the gospel to the world. At the feet of the Virgin is a snake that symbolizes the devil. The Virgin of this statue has a smile and a gentle expression. It looks holy and kind. Such sculptures could give people a more iconic cognition of the Virgin. Therefore, this would be the best gift for the followers of Our Lady.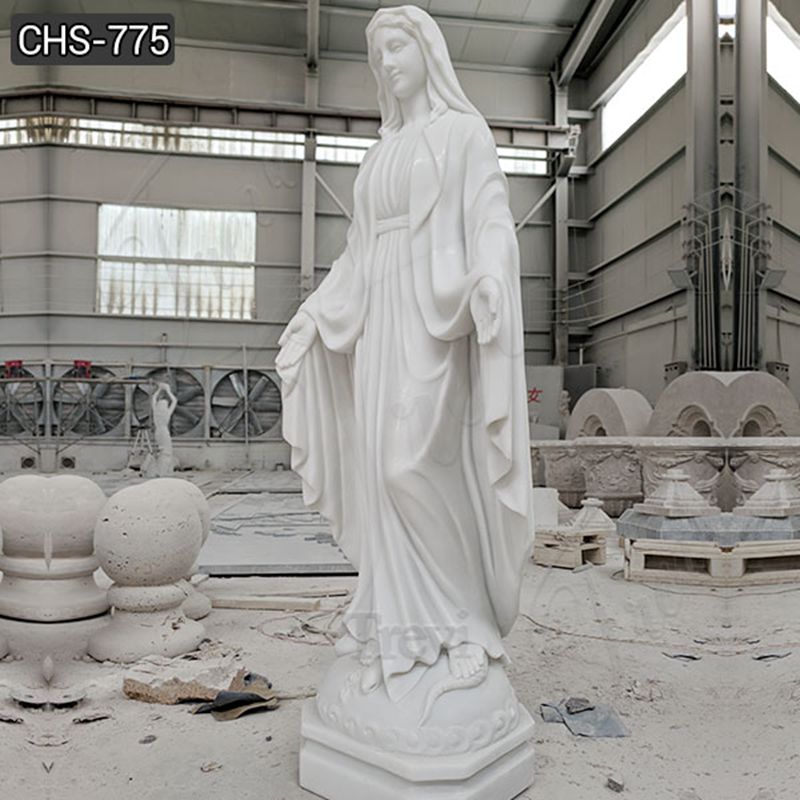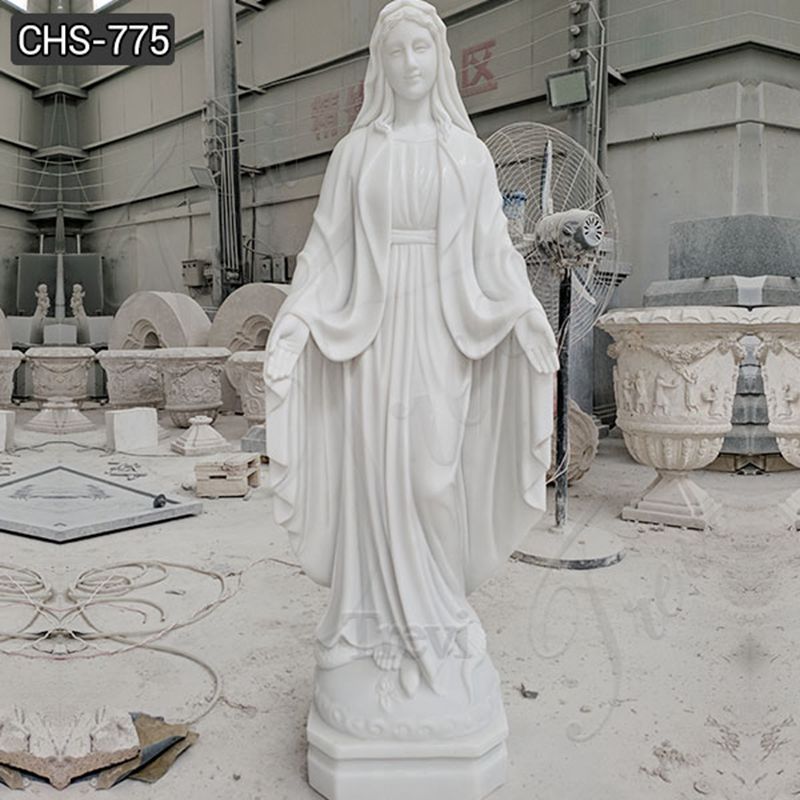 More Virgin Mary Statue Details:
This Marble Mary Statue is a masterpiece of the Trevi Factory artist. Our artist is very talented, and at the same time, he is a devout believer. So every detail of this sculpture is very vivid. We could see the folds of the soft clothes, lifelike and magical, without any stiff body movements. This sculpture brings the Virgin Mary imagined to real life. Moreover, our artists have carved every detail very deeply, which could ensure that this sculpture is always vivid.
Natural Marble Advantages:
Marble is a natural stone, a gift from nature. Therefore, it is easy to match the outdoor environment. Moreover, marble is not renewable, so marble sculptures are valuable for collection. The marble factory of Trevi factory has a variety of marble raw materials. We could provide you with a variety of natural marble options, such as Hunan white, Guangxi white, and Sichuan white. In addition, we also have higher quality imported marble Carrara marble raw materials. Therefore, we could guarantee the top quality of your sculptures.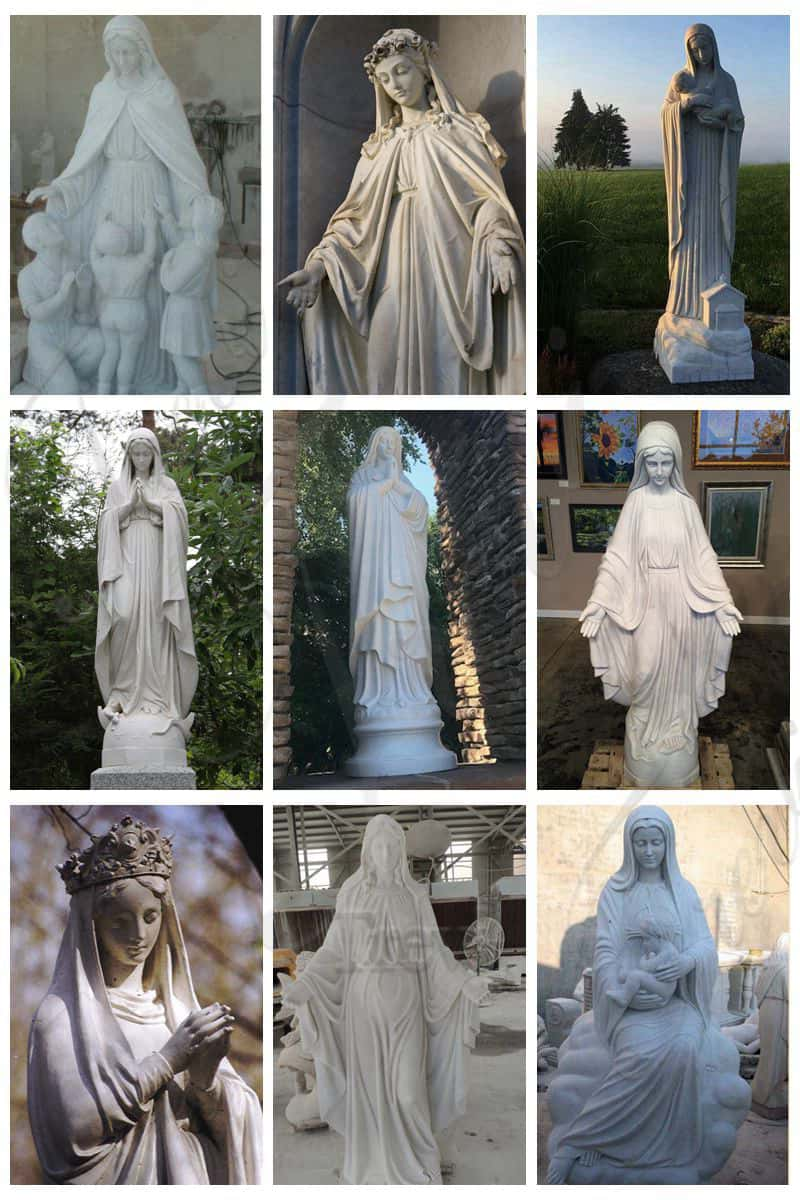 Trevi Safe Package:
Our marble religious sculptures have been exported for many years, so we have rich experience in marble packaging. We would use a wooden box with a thickness of more than 3cm as the outer packaging and equipped with enough wooden blocks inside to support the sculpture to prevent the sculpture from shaking. In addition, we have shockproof foam and a sponge to protect every corner of the sculpture. Therefore, your sculpture would be delivered to you intact.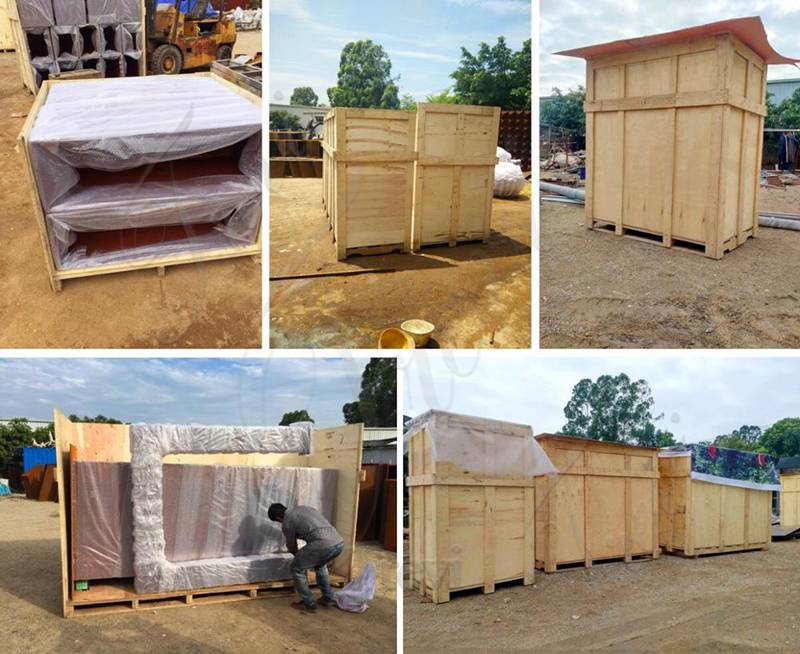 In addition, we would also purchase full insurance for your sculpture. This would protect your interests to the greatest extent. Therefore, if you are interested in our Marble Virgin Mary Statue, you could contact us at any time.