Our Lady of Guadalupe Statue Description:
Our Lady of Guadalupe's body is carved from high-quality marble. And the Virgin looked very amiable. Her hands clasped together as if praying for people. We could clearly see that this sculpture is very large and gives a sense of sacredness.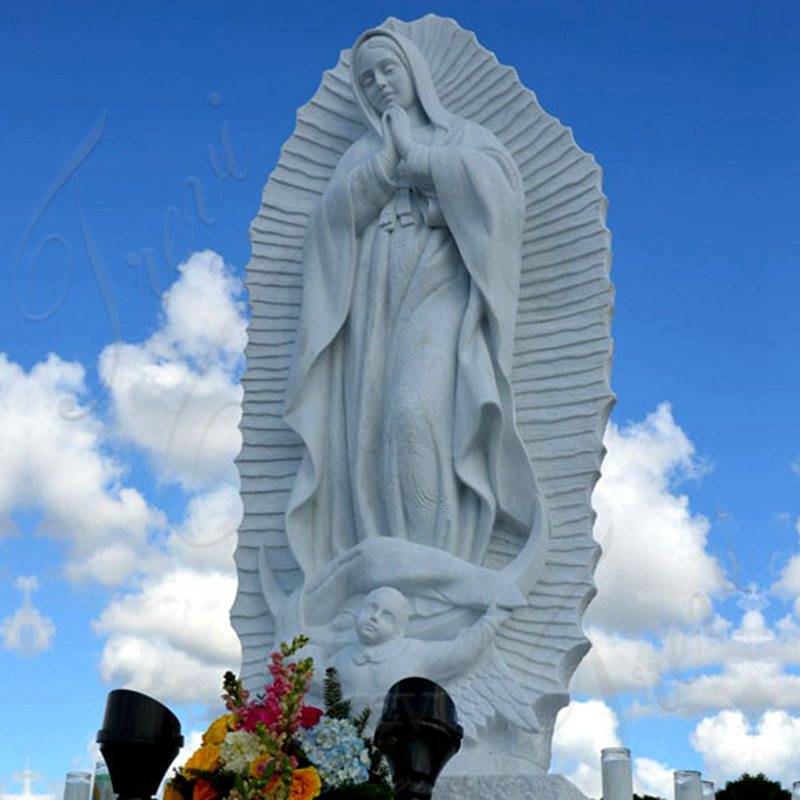 The Clay Model with Spirit:
Trevi has many excellent clay model artists. They learned how to carve a clay model of the Catholic Virgin from an early age. And he poured his sincere heart towards Catholicism into the Our Lady of Guadalupe statue. Therefore, many Catholics trust Trevi's artists very much. They were deeply moved by the clay model.
Very Superb Deep Carving:
As an excellent marble figure carving artist, especially the carving artist of the Our Lady of Guadalupe statue. Trevi pays great attention to the proficiency of engraving techniques. Therefore, Trevi artists have decades of experience in engraving. They are real artists. Our clients praised that our artist's hands were kissed by Jesus.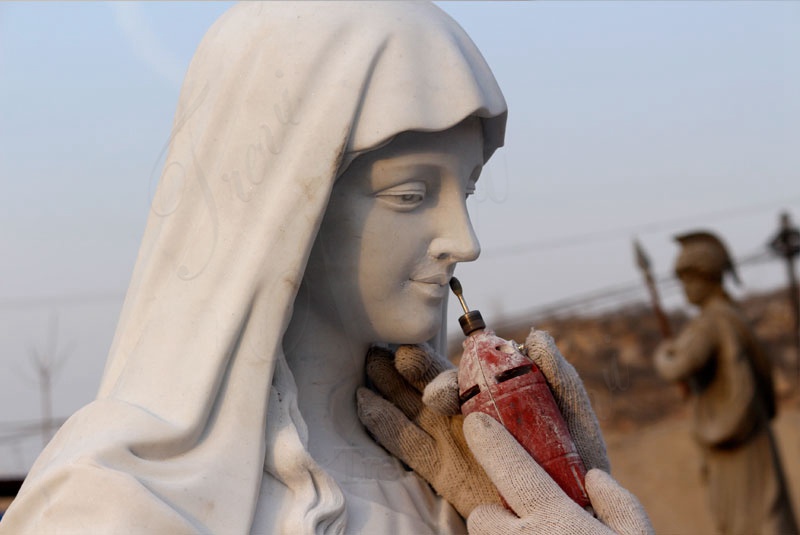 Feedback from Customers:
One of our clients owns a huge garden villa. When he saw this Our Lady of Guadalupe statue on the website, he liked it very much and thought it was very suitable for his garden! So he found us and ordered this sculpture immediately! And also ordered many other kinds of marble Catholic Virgin sculptures. He was very satisfied with our work and sent us a lot of photos after receiving it! Our client said that this sculpture left a deep impression on everyone who came to the garden!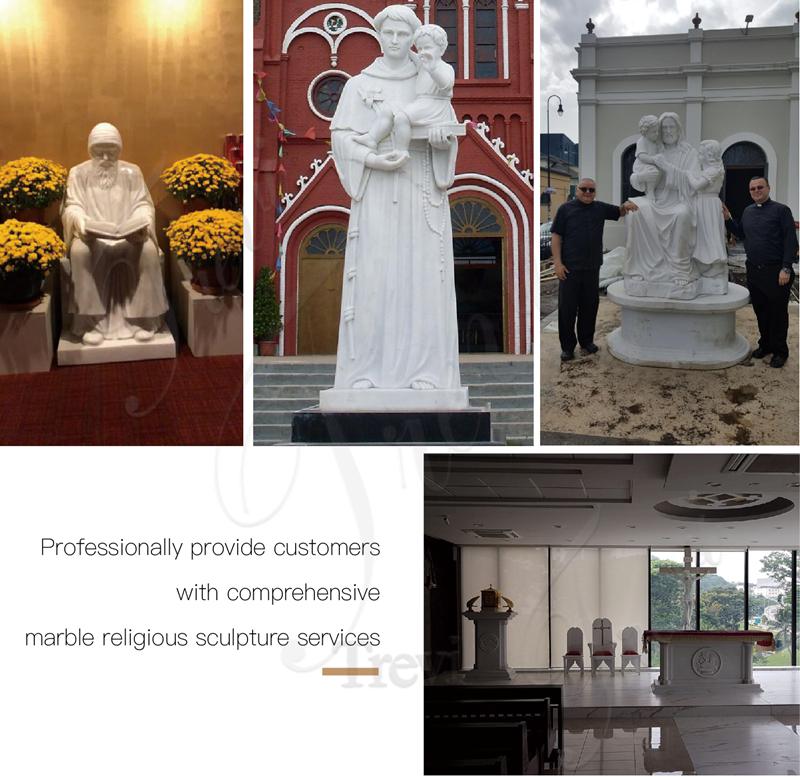 More Choices for the Virgin Sculpture:
Trevi has been a marble figure export factory for decades. We have many excellent carving artists. The Catholic figures carved by each of them are different. For example, Trevi has the Blessed Virgin statue, Immaculate Heart of Mary, Our Lady of Fatima, Our Lady of Lourdes, and Our Lady of Madonna statue.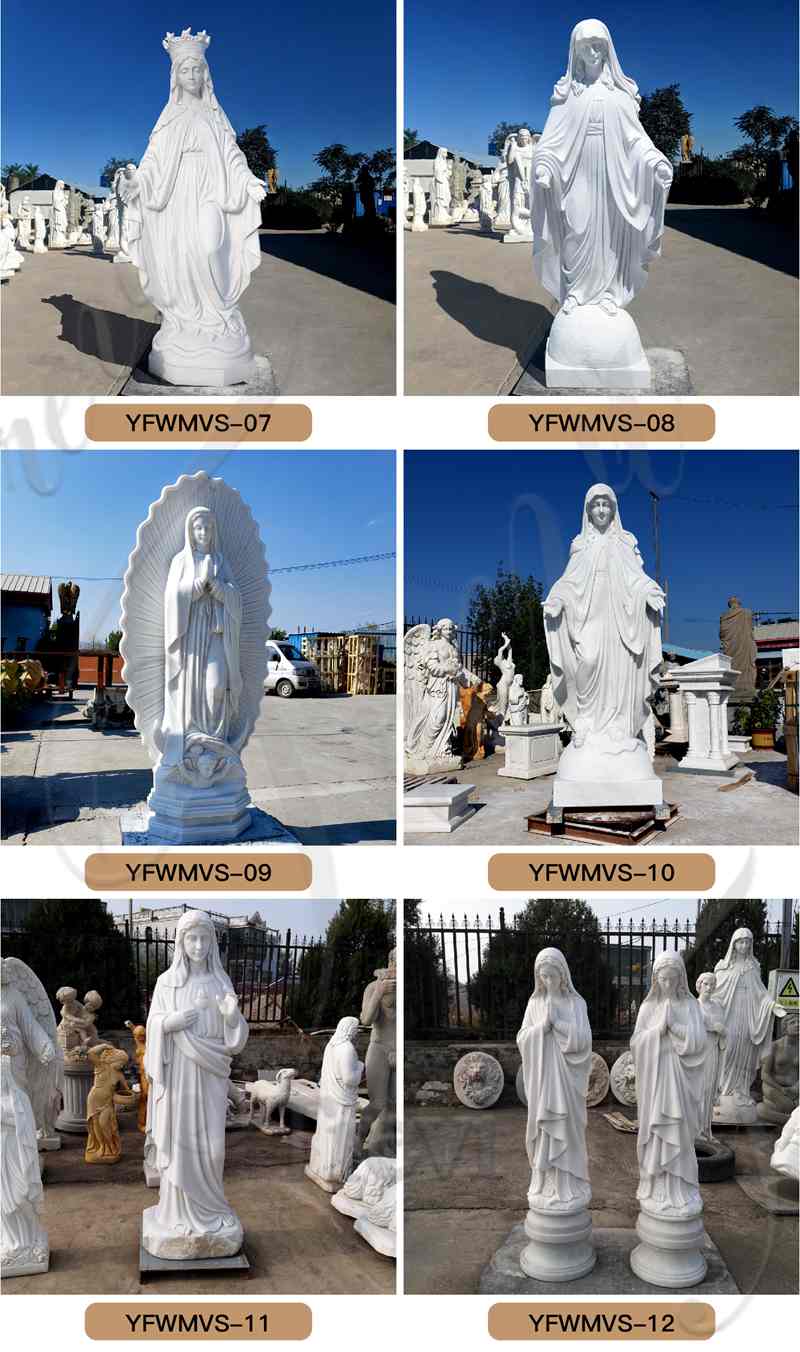 If you have any Our Lady of Guadalupe statue needs, we could meet you. You could contact us immediately, and I would give you the most suitable price and the most professional service.
Send to us