White Virgin Mary Statue Details:
This is a finely carved marble Virgin Mary sculpture. The color of the sculpture is white. Maria put her hands together on her chest, and her head lowers slightly as if she is praying. She stands on a small round marble base with a snake wrapped around her feet. It indicates the Virgin as a great mother, defeating the devil, and saving fallen mankind from the mouth of the devil's serpent.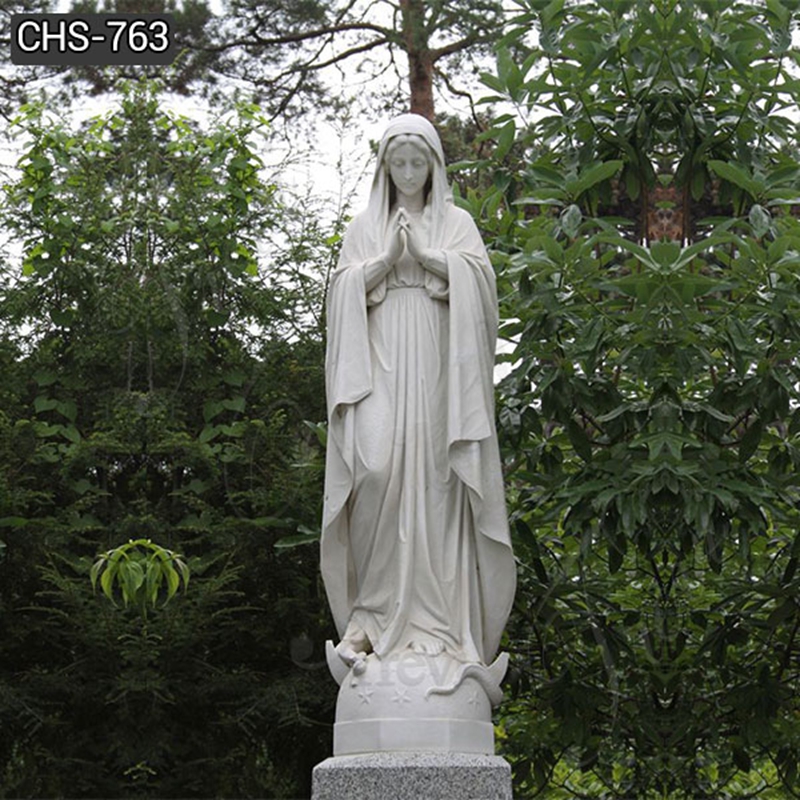 High-Quality Guarantee:
All of our marble religious figure sculptures are purely hand-carved by Trevi's artists. They have more than 30 years of experience in the sculpture of religious figures and have a very good understanding of the characteristics of each Virgin and Saint. The sculptures carved by them could show Mary's characteristics very well.
And in order to have a better presentation, we use A-grade marble raw materials. The pure natural marble is of good quality, easy to carve, and the carved figures are lively. This not only ensures the quality of Mary's sculpture but also ensures its fine and beautiful shape design of it. So, the overall quality of our sculptures is very high.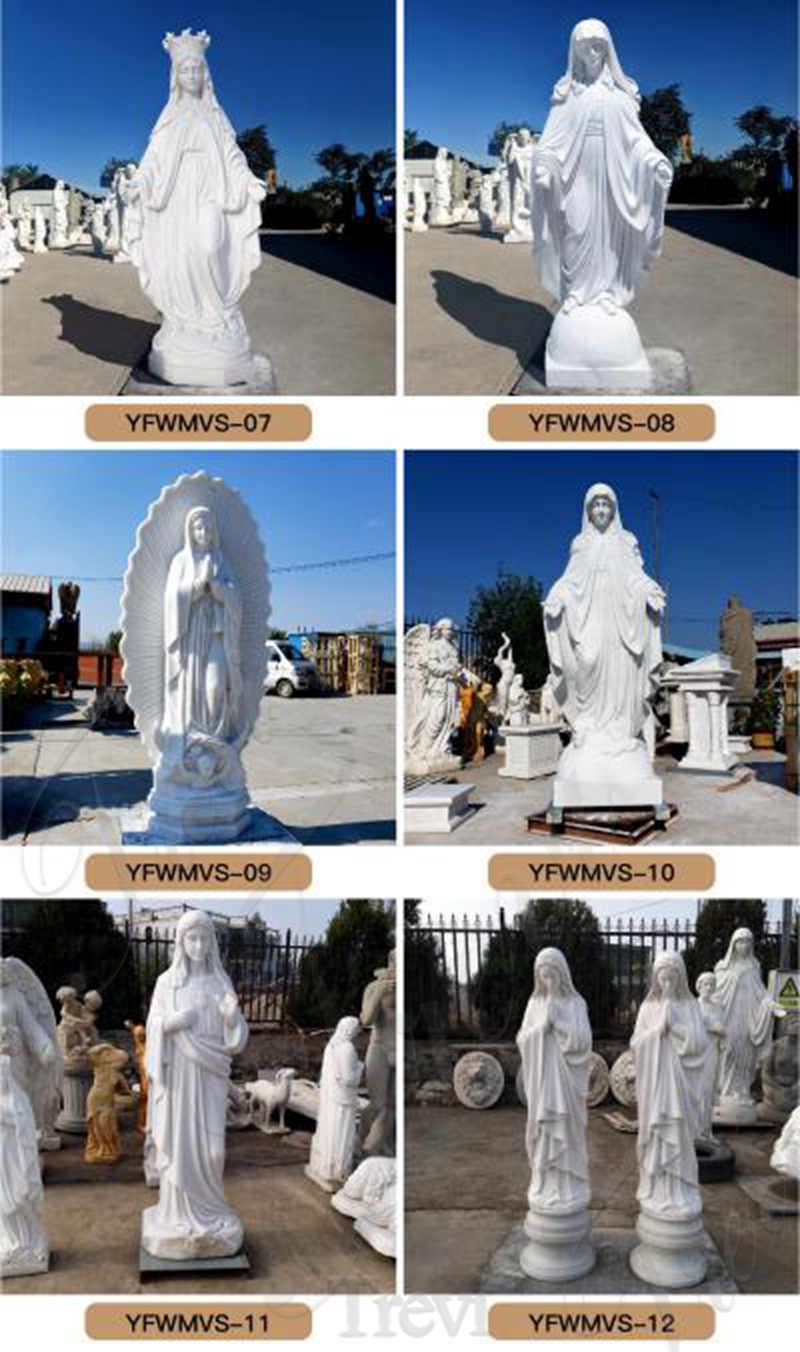 High Standard Packaging and Shipping:
The Virgin Mary has always been the object of worship in the hearts of believers and has a high degree of respect for her. Therefore, we also pay special attention to ensuring the safety of the marble Mary sculpture.
When packing, we would wrap the foam cotton on the outside of the sculpture first, and then pack it in a 3 cm thick wooden box in order to prevent the sculpture from shaking and damage during transportation. In addition, we support three ways of transportation, air, sea, and land. And there are special freight forwarders in each port, which could ensure the safe transfer of sculptures during transportation.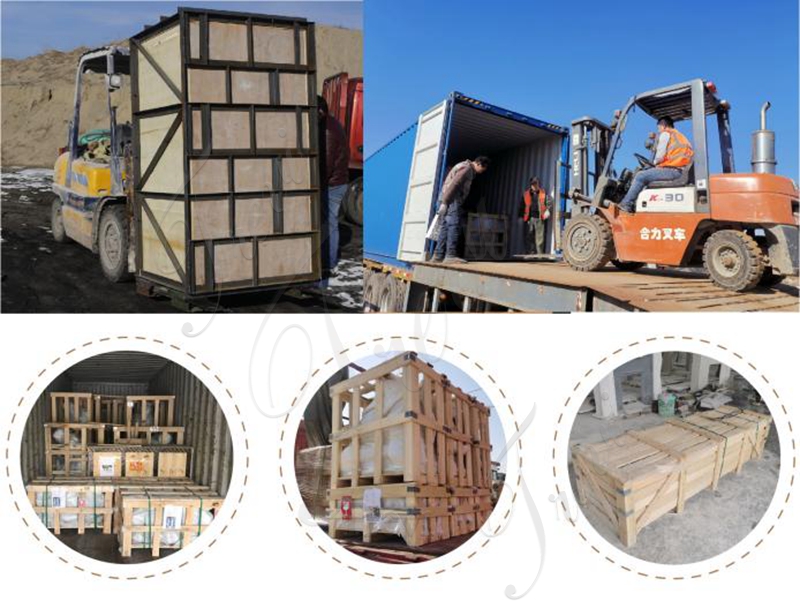 Trevi is a marble carving supplier with nearly 40 years of history. So we have rich experience in carving and exporting. If you want to buy our marble white Virgin Mary sculpture, welcome to contact us. We would provide you with professional services.