St.Francis Assisi Statue Description:
This exquisite marble St.Francis Assisi statue was carved for our church client. We could clearly see that the wolf is very docile on St.Francis's lap. Especially the wolf's eyes are so soft, even its body is soft. It is hard to imagine that the wolf's nature is fierce. There are also some small animals around us, but which small animals are so close to humans? Obviously, St.Francis did it. Without a doubt, this St.Francis garden statue is the best decoration for the garden.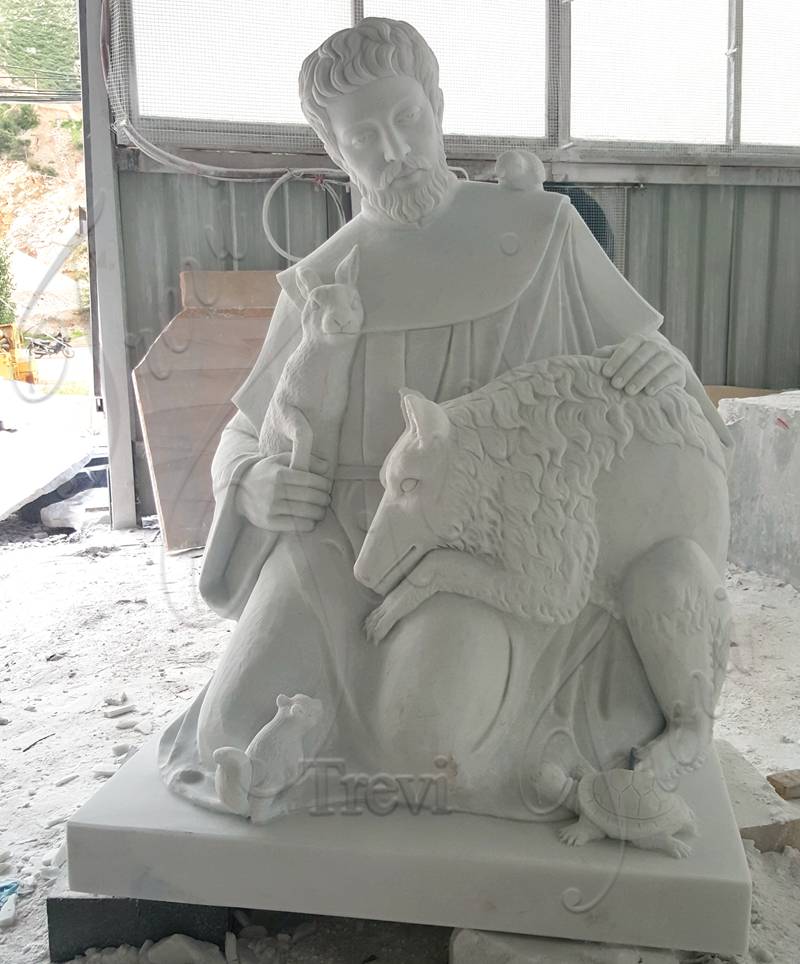 Why is St. Francis a Saint?
Francis reportedly received a vision in his later years that left him with the imprint of Christ. Similar to the scars that Jesus Christ suffered when he was crucified. This makes Francis the first person suffer such a sacred wound. On July 16, 1228, he was canonized as a saint.
San Francesco di Assisi is the patron saint of animals and the natural environment. The stigmata of St. Francis is also the only official stigmata recognized by the Holy See. In honor of him, San Francisco uses his name (ie, San Francisco) as the city name.
Choose Natural Marble:
Trevi factory has been an exporter of marble sculptures for decades. We have many different kinds of marble raw materials. And, Trevi always chooses natural, high-quality marble. We have a dedicated raw material purchasing department that spends all year in the mountains, choosing the right marble for the right sculpture. More importantly, our sculptures are made from a single block of marble. Therefore, the overall stone St.Francis sculpture is very harmonious, and there would be no ugly splicing marks. And natural marble is inherently strong, so your sculptures would maintain their permanent beauty.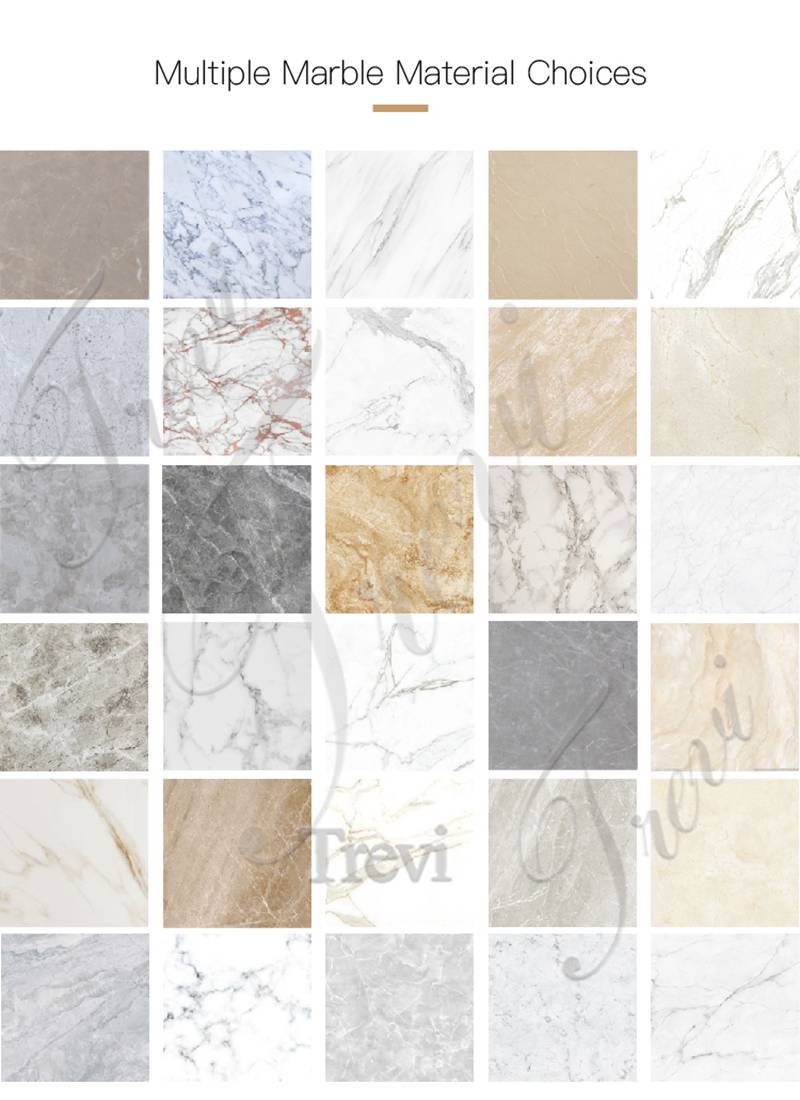 Satisfy Your Spiritual Needs:
We could see many different kinds of marble sculptures in the park. When you see these artworks, there must be many questions, who is this sculpture figure, and what does the sculpture want to express. After meeting the needs of life, we often want spiritual satisfaction. Then buy marble religious figures at Trevi, we could not only provide you with high-quality sculptures but also give you spiritual satisfaction of equal value.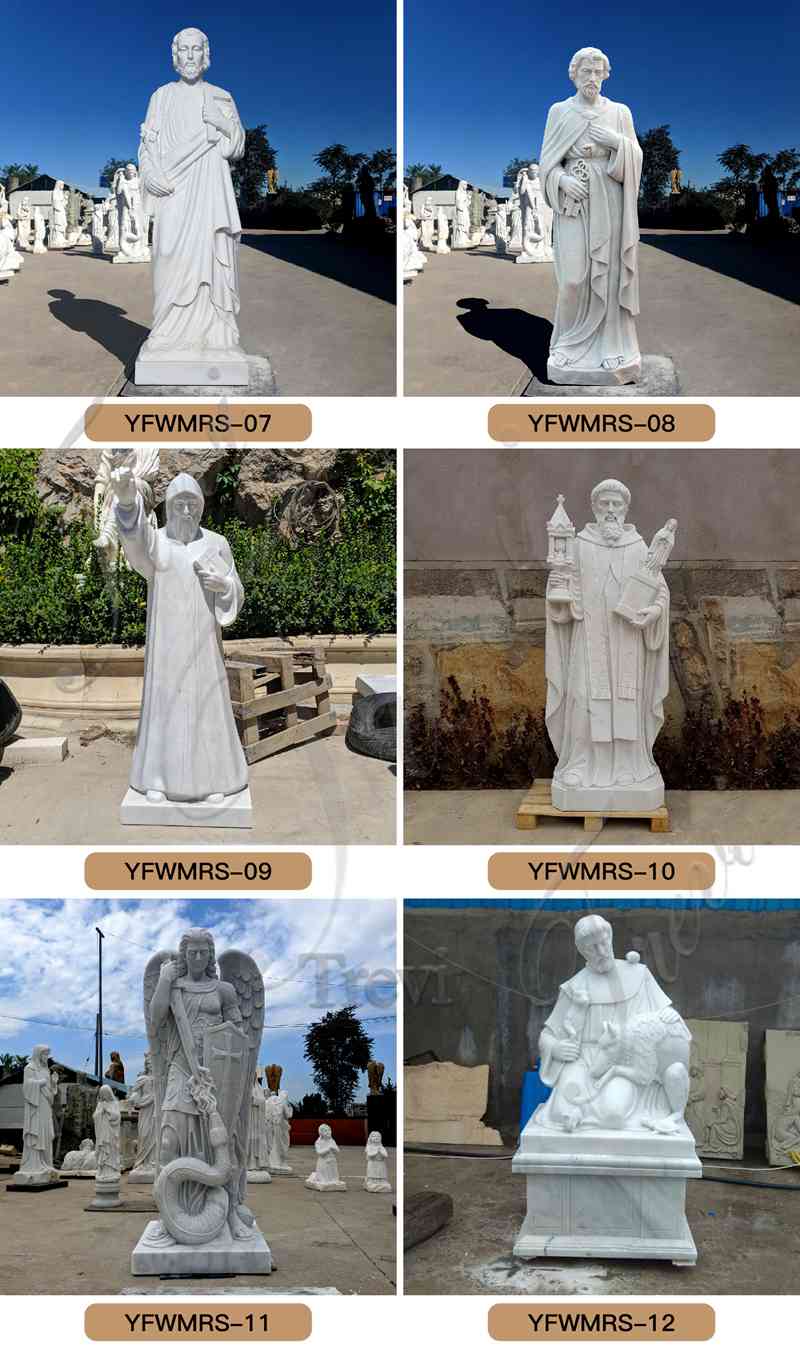 If you want a beautiful marble St.Francis of Assisi sculpture, please contact us immediately. Trevi's religious sculptures would give you a stunning visual experience, and would also satisfy your pursuit of life value. Please contact us now for more saint sculpture design catalogs.