About Our Lady of Knock Statue:
This lady of knock statue for sale carved by Trevi, plus the crown, is 170cm in total. And we use the material of A-grade white marble, and the crown is made of bronze. In order to make this crown, our artists made many models and chose the most exquisite one. Especially our crowns are also hand-casted and polished very carefully. Therefore, the Virgin has this beautiful crown. And the face of the Virgin is so peaceful. We could see that the face of the Virgin is very calm and sincere. If you put this sculpture in your home garden or in a church. Then everyone who sees it would be pleasantly surprised.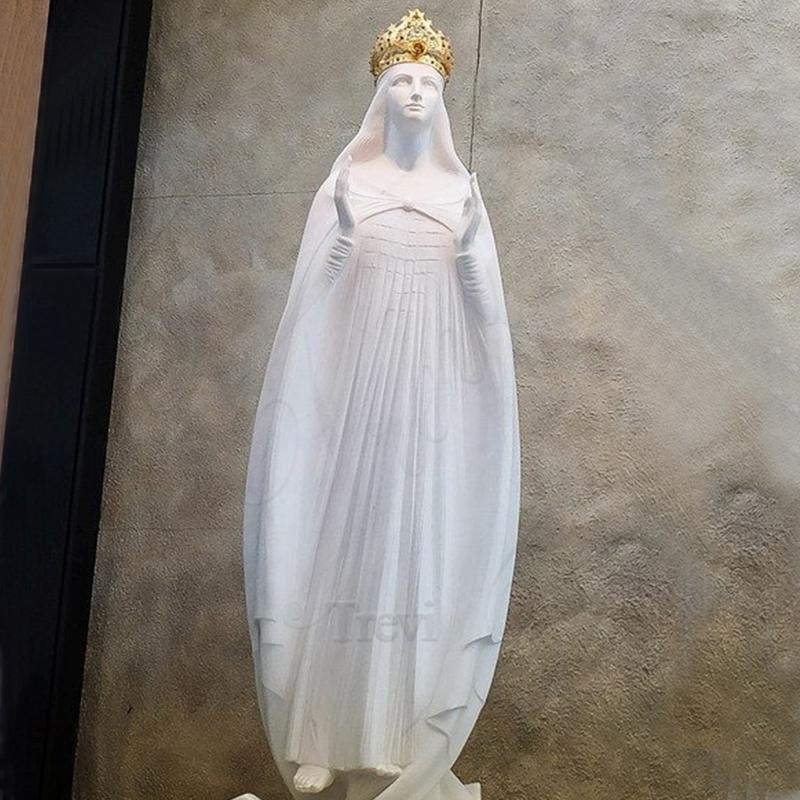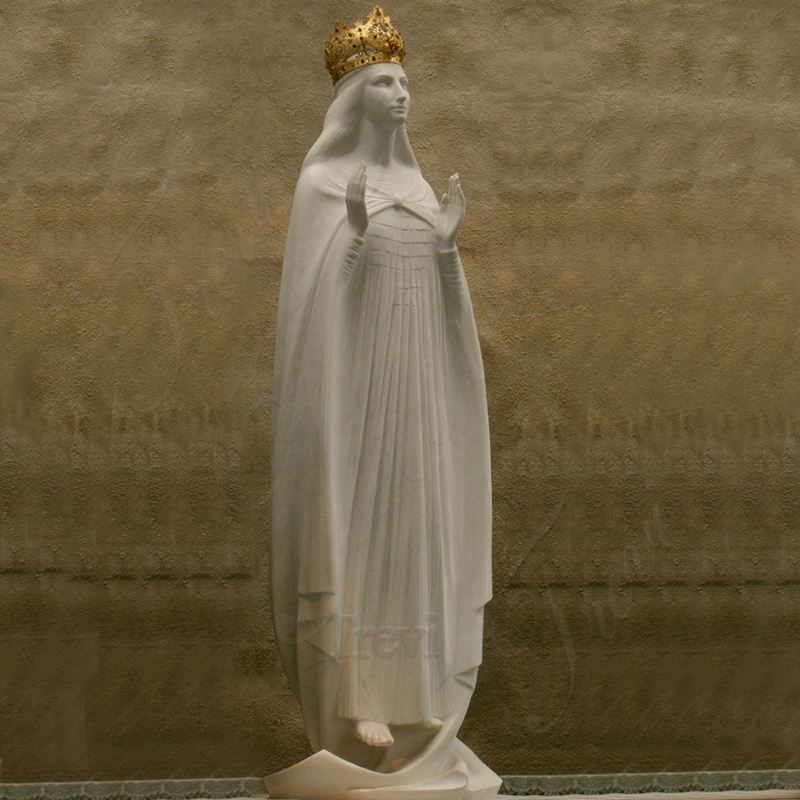 Pure Handmade Display Details:
We understand the expectations of every customer who purchases a religious sculpture, so we sink our teeth into making the best statue possible to satisfy our customers. We use hand-carving methods to maximize the details and features of the Madonna. We give each marble sculpture of the Virgin Mary its own individual character, giving it a unique charm.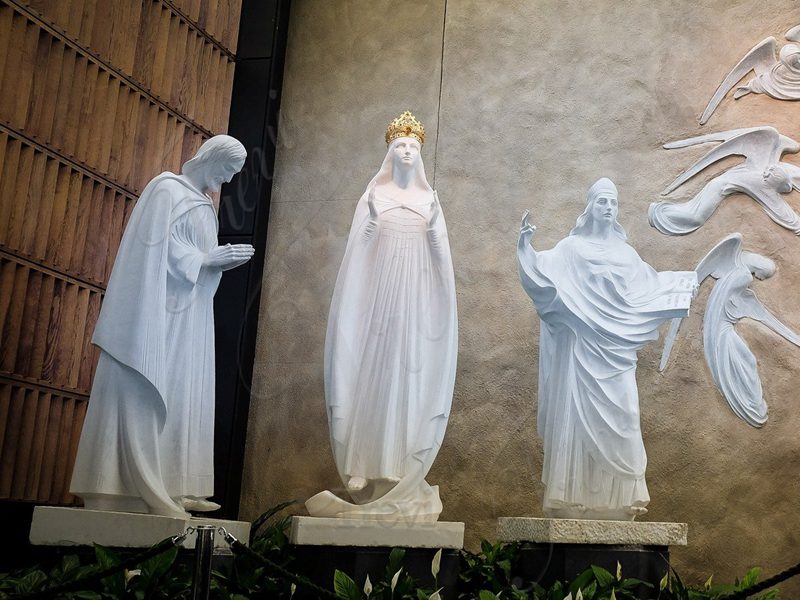 Top Artists of Catholic Statues:
Mr. Yuan, the top artist of Trevi religious statues, is also a Catholic, so he knows those statues very well. He would repair the details of each statue before leaving the factory. Especially the face of the Virgin, so we make sure that the statue is perfect. Mr. Yuan is very famous in the Chinese catholic field, and the priests of many churches would ask him to carve statues for them.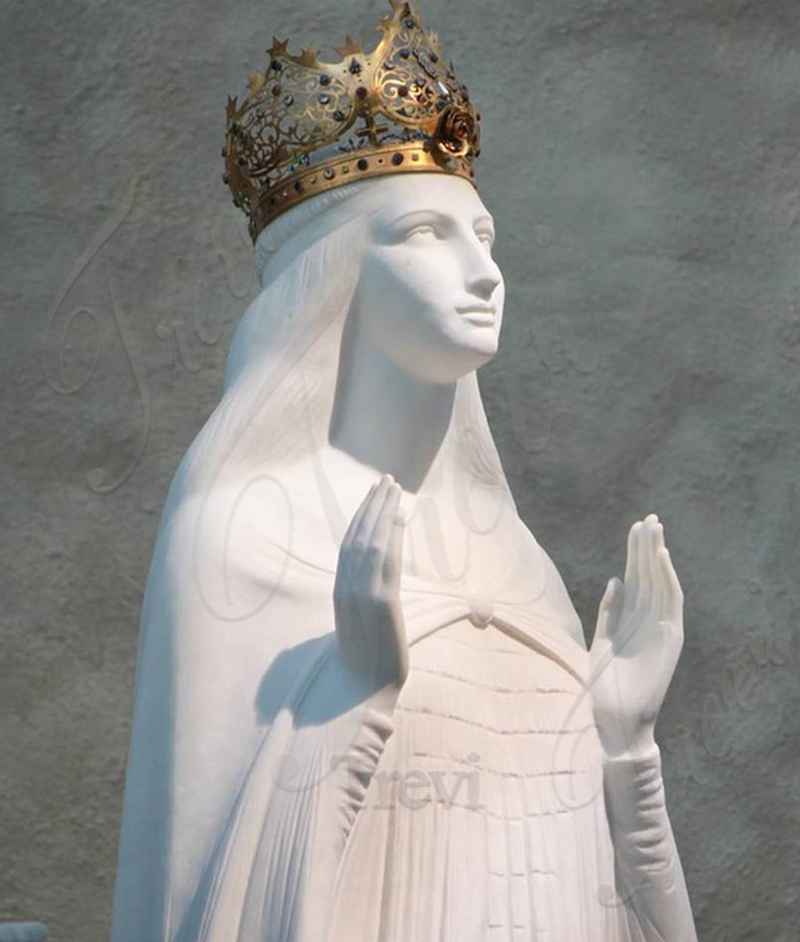 Other Designs And Statues:
In addition to our lady of knock statue for sale, we also have other designs and statues. If you have a design picture you like, maybe you have a new idea or a picture from Google. Our artist could sculpt this statue according to the picture you like.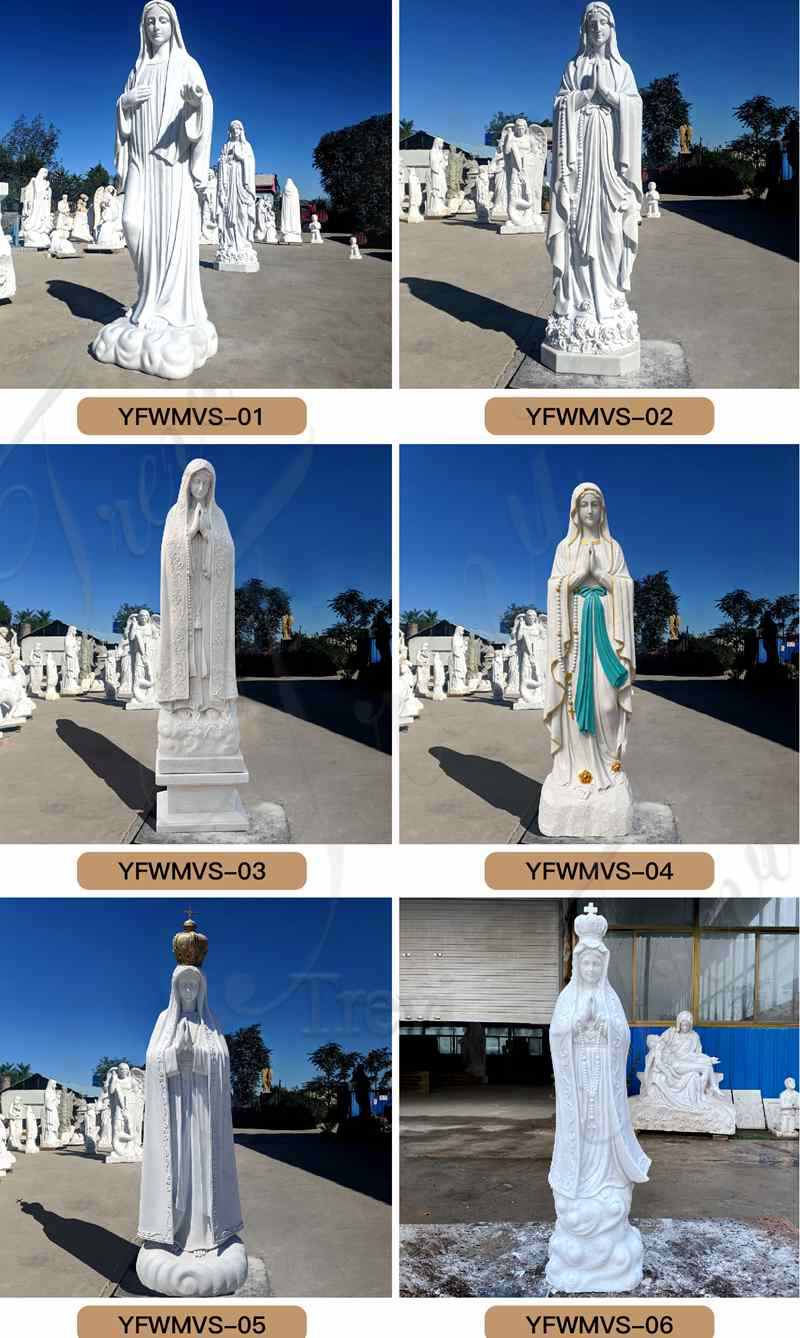 So, if you are interested in this marble Madonna sculpture, please contact us immediately, we could provide you with the most favorable price and the best service. Trevi would always be here.
Send to us