Our Lady of Guadalupe Statue Description:
Our Lady of Guadalupe statue from the Trevi factory uses pure natural marble. You could clearly see that the overall sculpture is very white and delicate. The image behind Our Lady of Guadalupe is very shining. Moreover, the decorations of this sculpture are very realistic, especially the angel at the bottom is very cute.

Trevi Factory Has Devout Artists:
The chief artist of the Trevi factory is a devout Catholic. He was baptized by the church and he prayed every night and morning. Therefore, the Our Lady of Guadalupe statue is full of the spirit of Catholicism. In addition, the Trevi factory donates marble Catholic sculptures to various churches every year. Of course, we would also provide priests with a very large discount.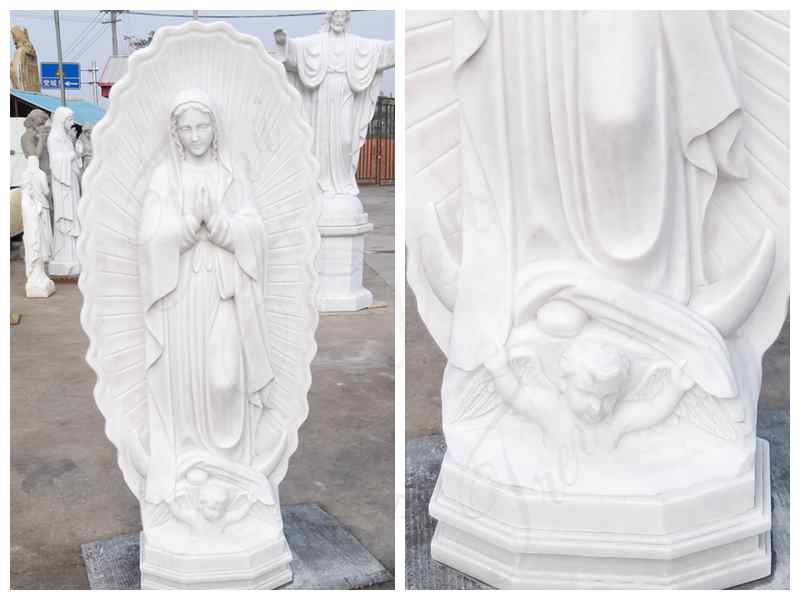 Clay Model Full of Soul:
Trevi factory has the most professional clay model artists. They learned the craftsmanship of engraving clay models from an early age. We all know the original image of Our Lady of Guadalupe statue determined by a perfect clay model. Therefore, we pay great attention to the degree of reduction of the clay model. Trevi factory promises to completely restore the image of the sculpture.
The Virgin in Different Styles:
As a large supplier of marble Catholic sculptures for 40 years, the Trevi factory would carve more Virgin sculptures. Moreover, our sculptures are very beautiful and exquisite. For example, Trevi factory has Our Lady of Fatima, Our Lady of Lourdes, Our Lady of Madonna, Our Lady of Grace sculpture, and so on. Of course, Trevi factory also accepts customization, you could choose the shape of the Virgin you want, we would not let you down.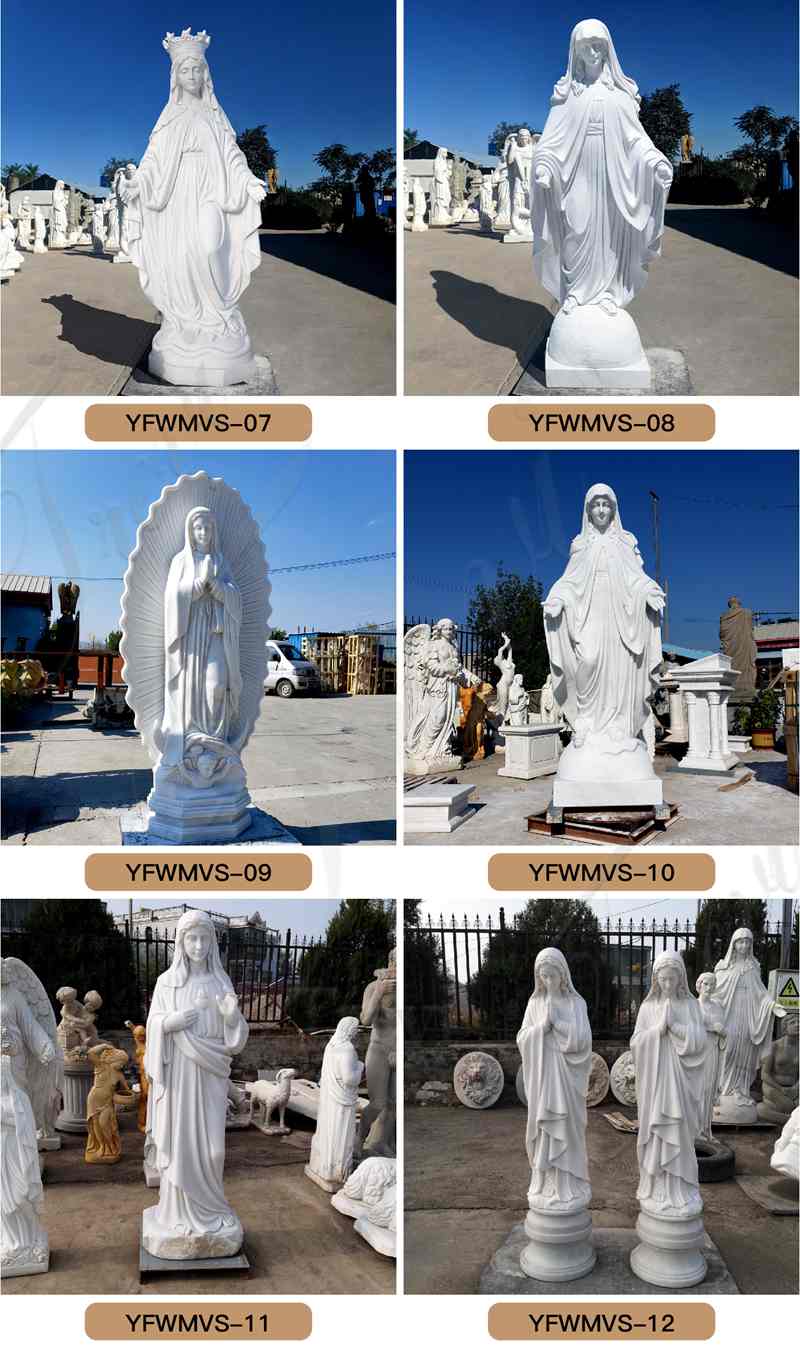 Super Safe Packaging:
A safe packaging could completely avoid damage to the sculpture. Therefore, Trevi factory has a professional packaging staff. There is no doubt that we also have a very strict packaging process and high-quality packaging raw materials. First, we wrap the sculpture with soft foam. Secondly. Our employees then protected the sculptures with thick wooden crates. After a series of reinforcements, Trevi factory sculpture has never had any problems.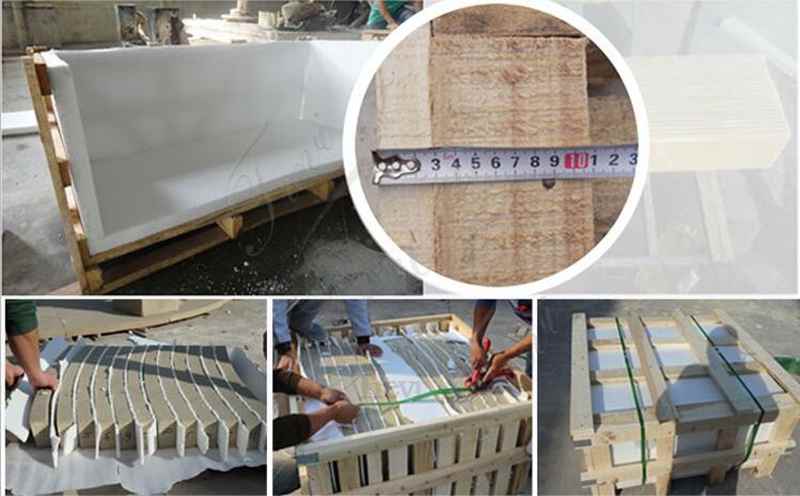 You could choose the Trevi factory. We could not only provide you with the most comfortable shopping experience but also provide you with the most satisfactory Our Lady of Guadalupe statue.