Immaculate Heart of Mary Statue Details:
Trevi factory Immaculate Heart of Mary Statue is carved from natural marble. The face of the Virgin is very natural and serene. Obviously, one of her hands stroked the pure heart on her chest. Her heart is so pure, emitting a dazzling light. The robe of the Virgin extends to the soles of the feet, and the folds of the clothes look very natural.

The Impact of Immaculate Heart of Mary:
Some people say that people came to the world with a pure heart from the moment they were born. There are also people who believe that human beings have original sin, and we came to the world to redeem our sins. Immaculate Heart of Mary Statue refers to the purity of the sacred Heart of the Virgin, without any defect or defilement. Mary is indeed the second Eve because, like Eve, she entered this world without sin.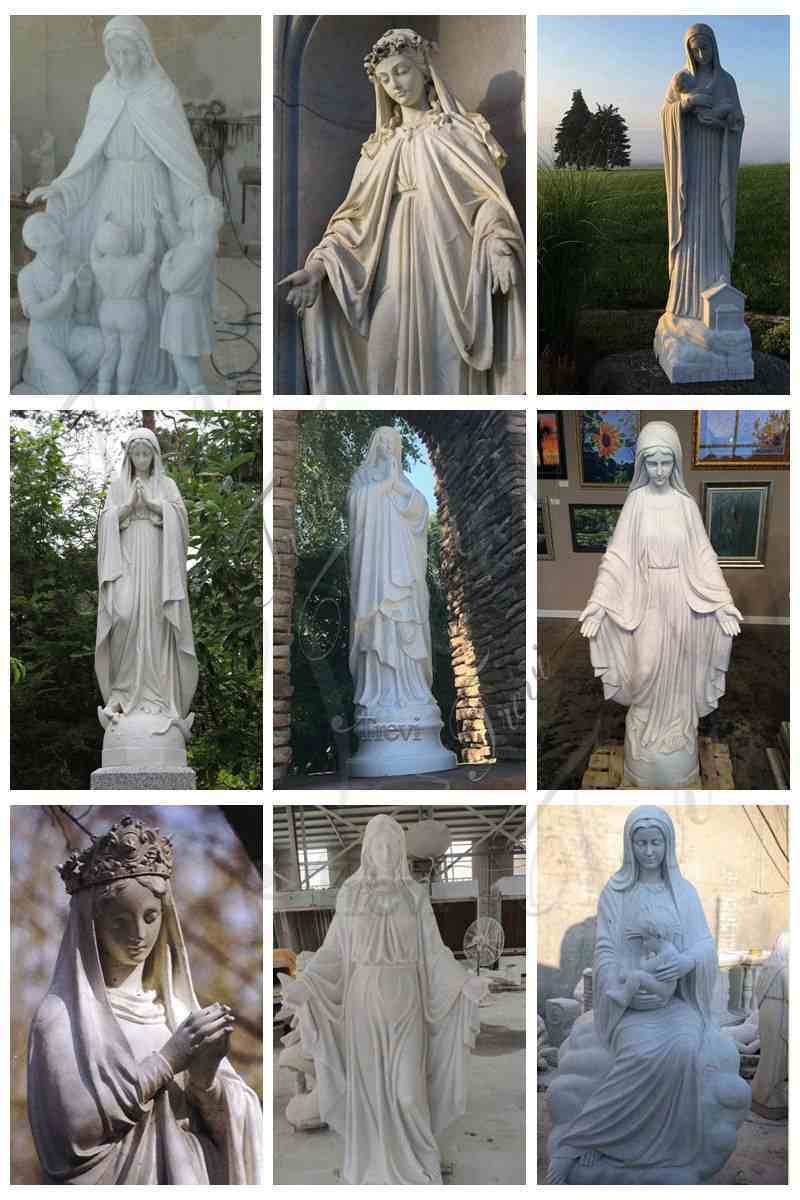 Excellent Artist:
The artists of the Trevi factory have been deeply in love with Catholic culture since childhood. He is very kind and full of compassion. Therefore, he has been seeking to satisfy his life while satisfying his spiritual pursuit. That's why he inspired his life to engage in the carving of a Catholic figure's statues. He constantly learns carving techniques and increases his cultural literacy. All in all, he received praise from many clients, and one Catholic called him the artist Jesus kissed.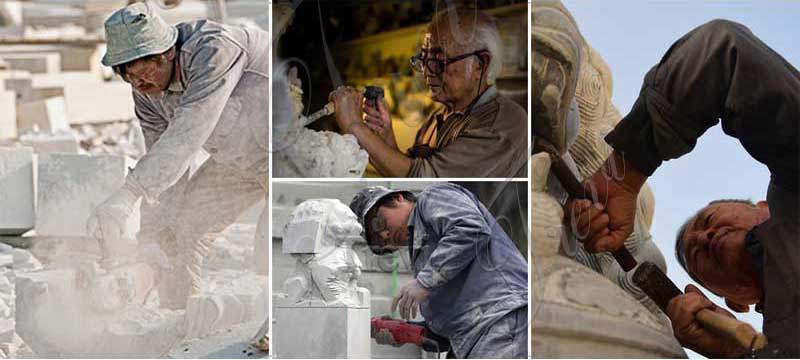 The Advantage of Marble Materials:
People like sculptures carved from natural marble. Not only because this kind of marble could be stored for hundreds of years, but also because the high-quality natural marble has no impurities. We all want a pure Immaculate Heart of Mary statue, then this material perfectly meets our needs. In addition, natural marble is very easy to take care of and could be placed outdoors at would, not afraid of wind and rain.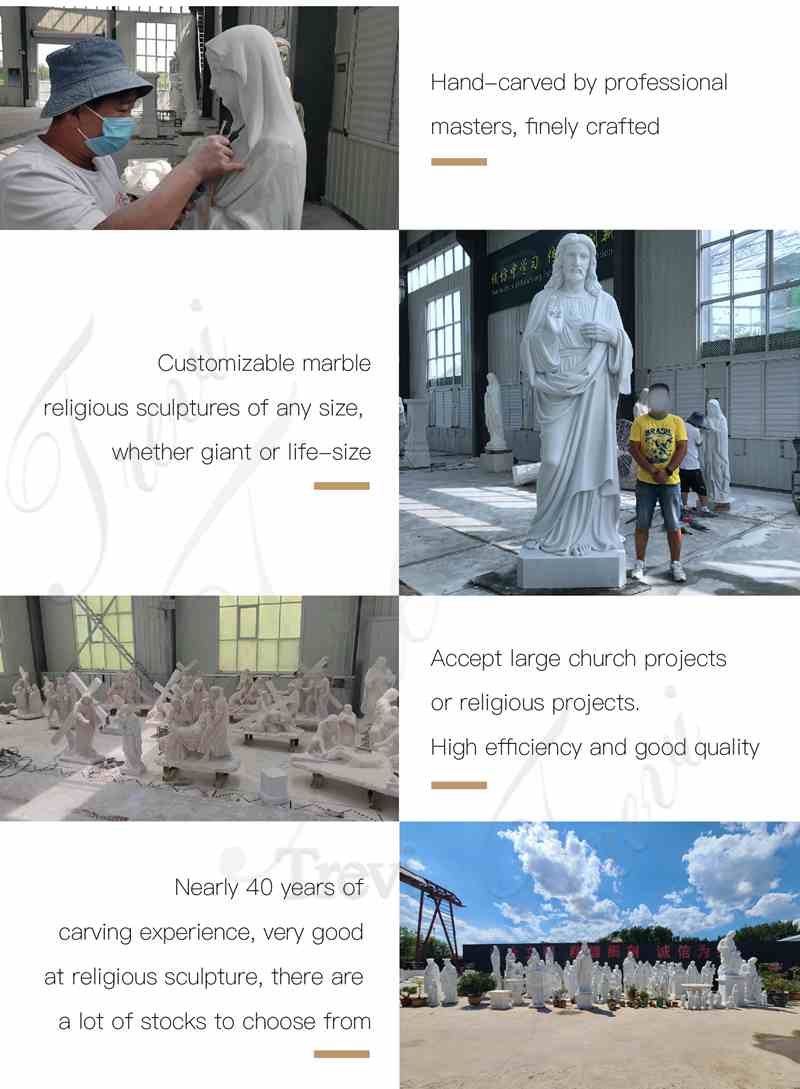 Application Places:
Trevi factory Immaculate Heart of Mary Statue is a favorite of many customers. Our Australian client placed the sculpture of the Virgin in the living room at home. So that he could admire, wash his soul and seek peace of mind every day.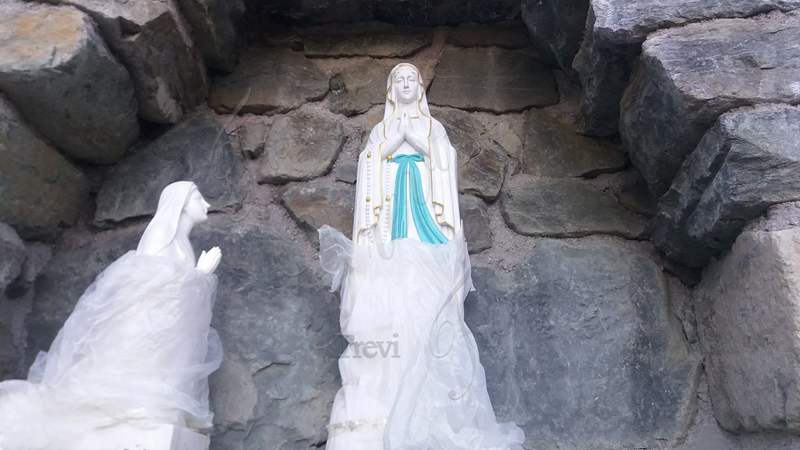 A client donated the Virgin to the local church and placed it in the sanctuary. The local residents are very impressed by his generosity and benevolence.
Another client chose to place the Virgin in a nearby miraculous place. It was a huge cave, and this devout Catholic held an unveiling ceremony for the Virgin.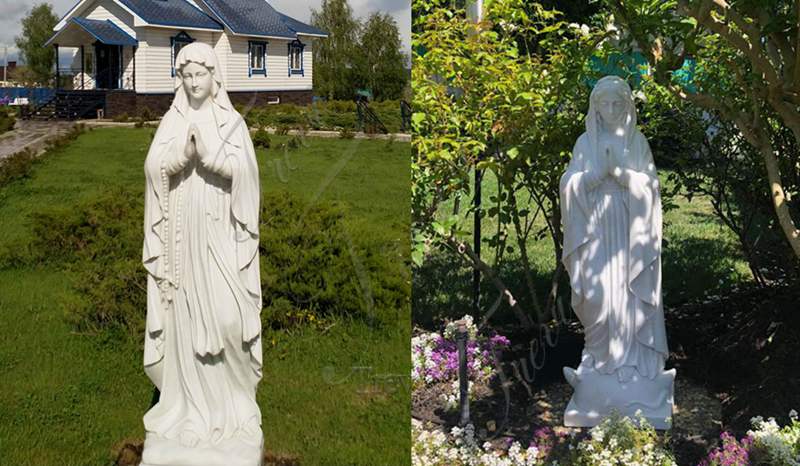 Trevi factory has been in the sculpture industry for 39 years, and we have established a deep friendship with every customer. We visit our customers every year and they would welcome us warmly. If you want a sculpture of the Virgin, you could contact us at any time. We do our best to serve you.