Introduction to Madonna Statue:
The marble sculpture of the Virgin holding a child shows the loving side of the Virgin Mary, as well as the innocence and loveliness of the child. Grade A natural marble makes this sculpture look more textured. The smooth skin and serene face of the Virgin Mary look extraordinarily delicate against the backdrop of pure white natural marble.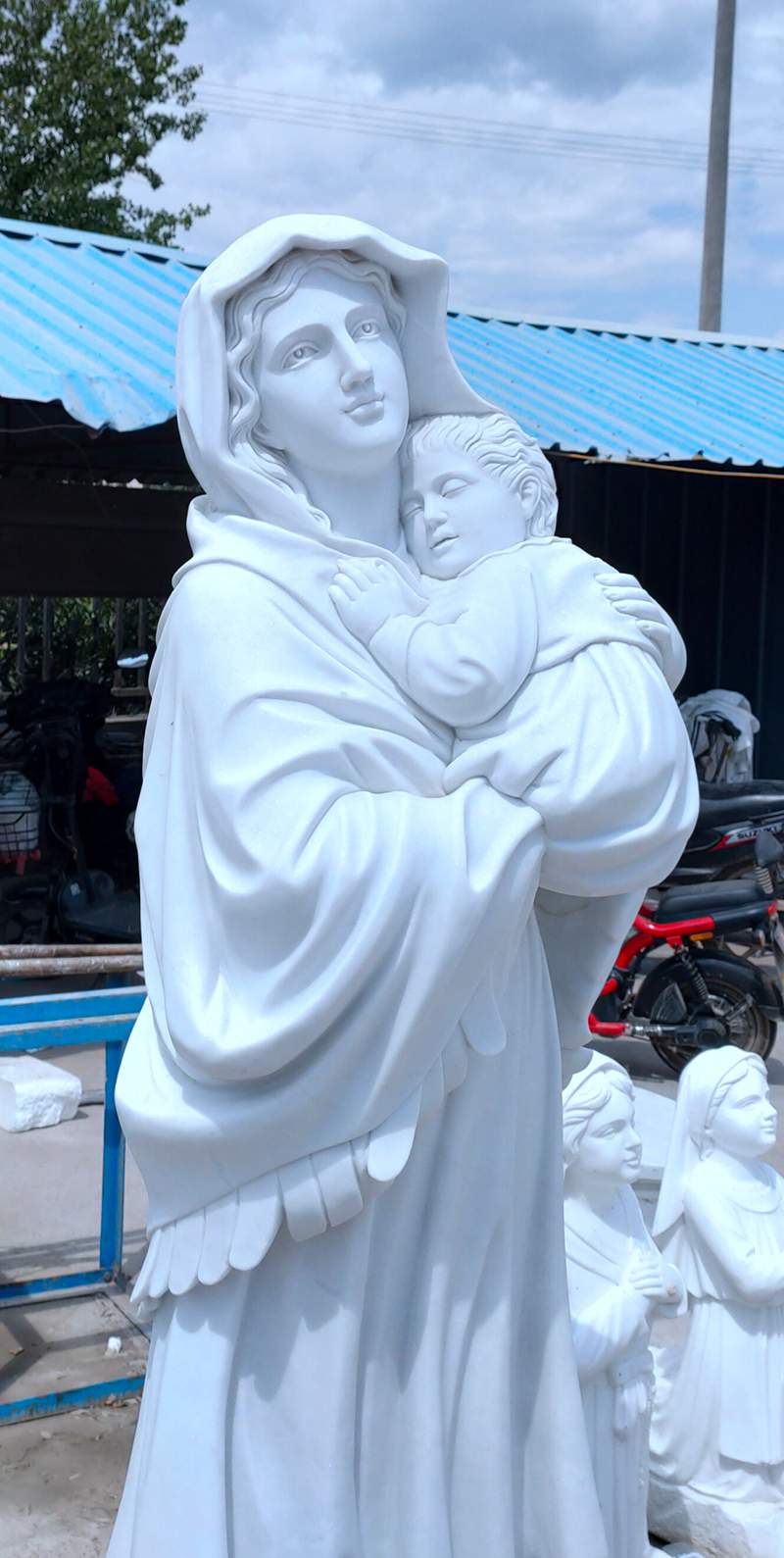 Show Details:
This Virgin Mary and Child figurine for sale have fine details. We show all angles here.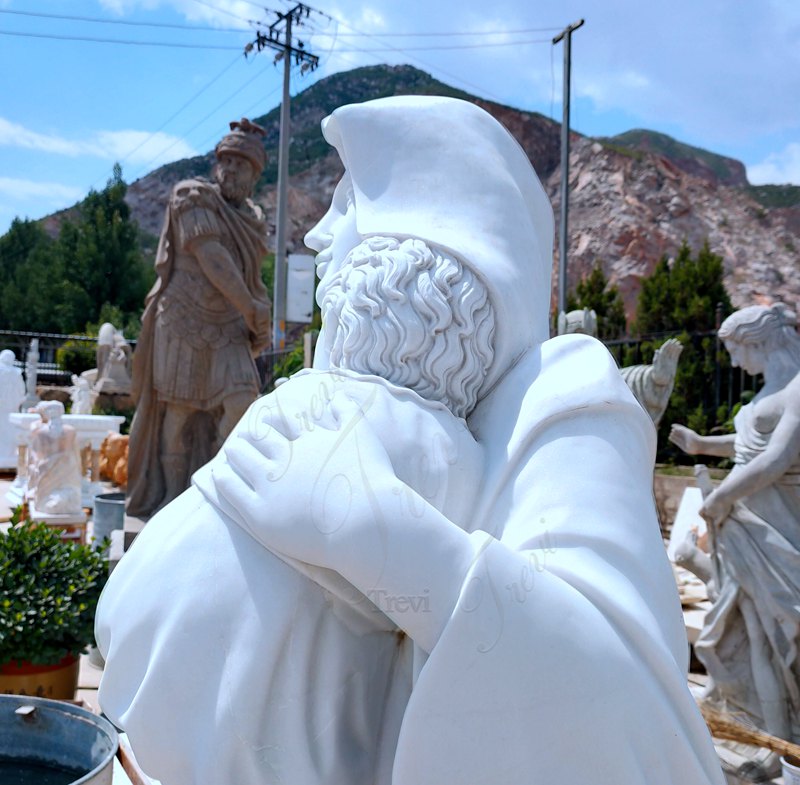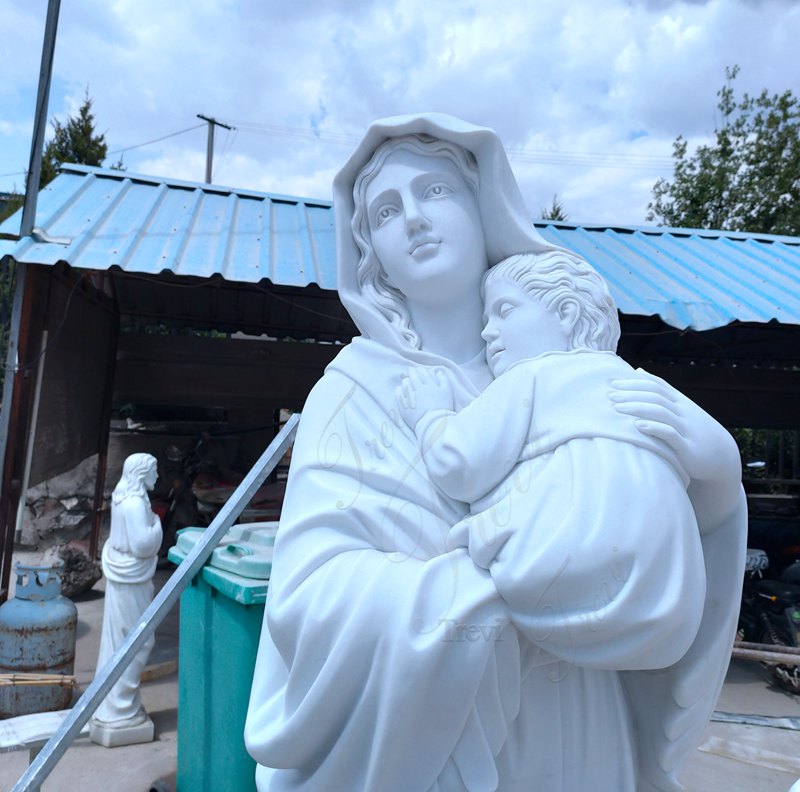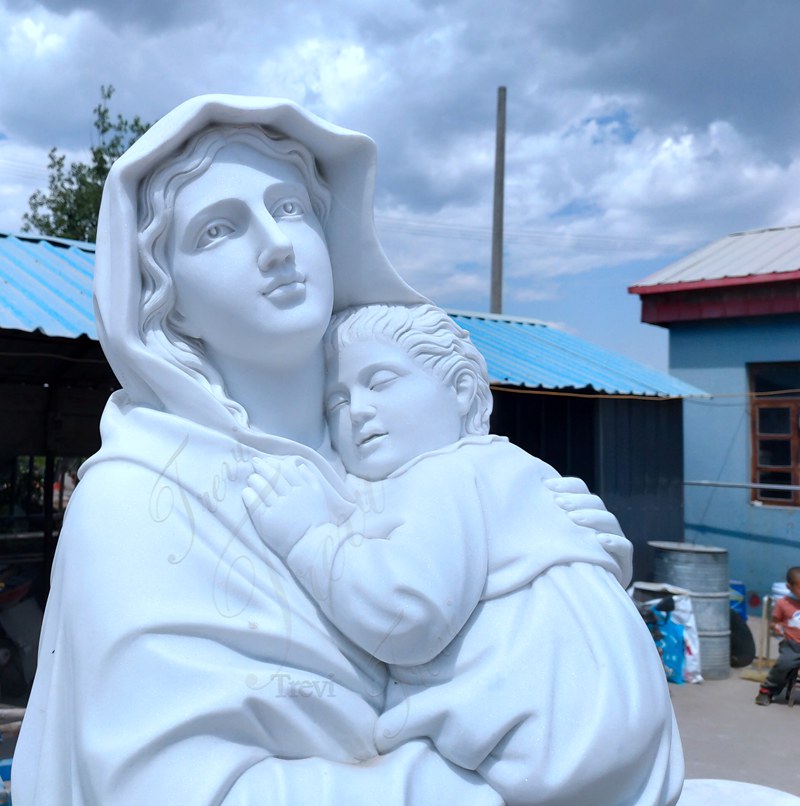 More Madonna statues are on our homepage. You could get more information about Marble Madonna Sculpture by contacting us.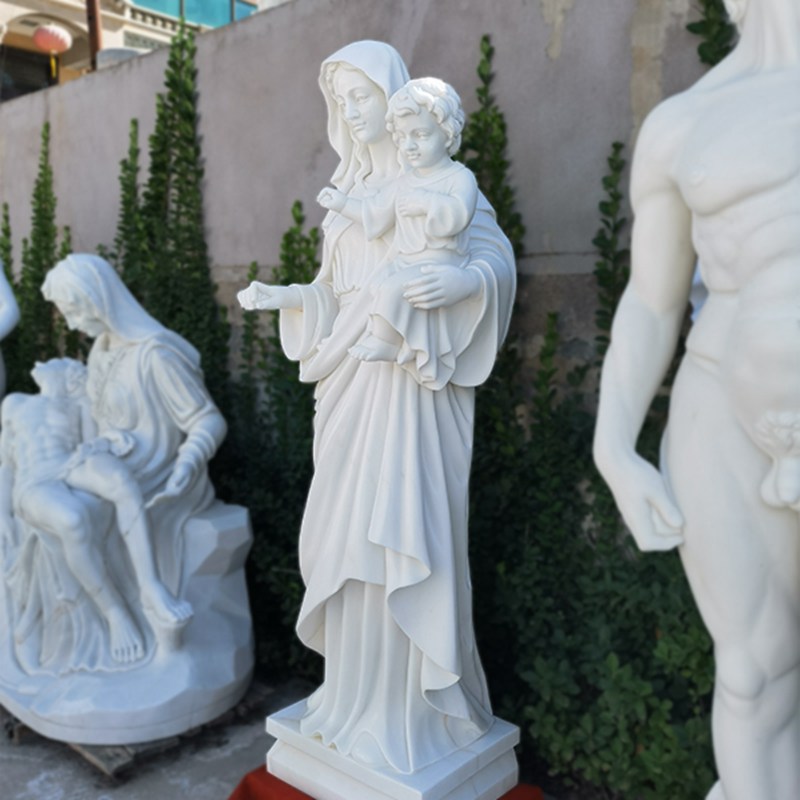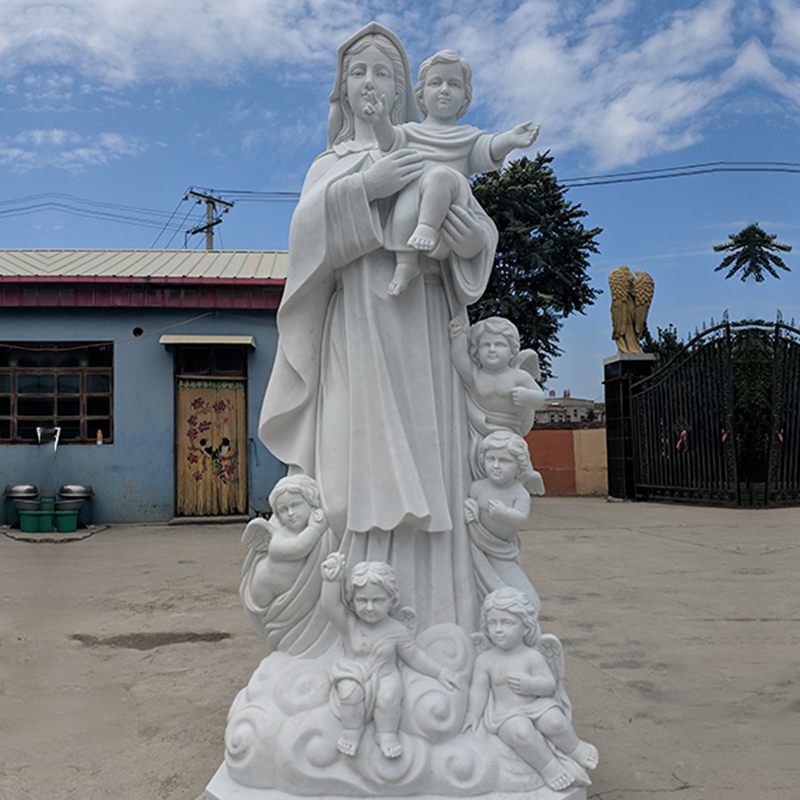 Send to us