Introduction To The Holy Family Statue:
the holy family statue is made of pure hand-carved museum-quality marble. This magnificent high-quality hand-carved marble statue is handcrafted for our clients. We sculpted this based on their inspiration photos. We could do the same for you too! The details of this Holy Family sculpture are stunning and lifelike. The Virgin wears a long ornate veil. She stood with St. John and held the infant Jesus. This family is so happy. Of course, our marble religions are also sold separately. You want Jesus or a saint and we could carve it for you.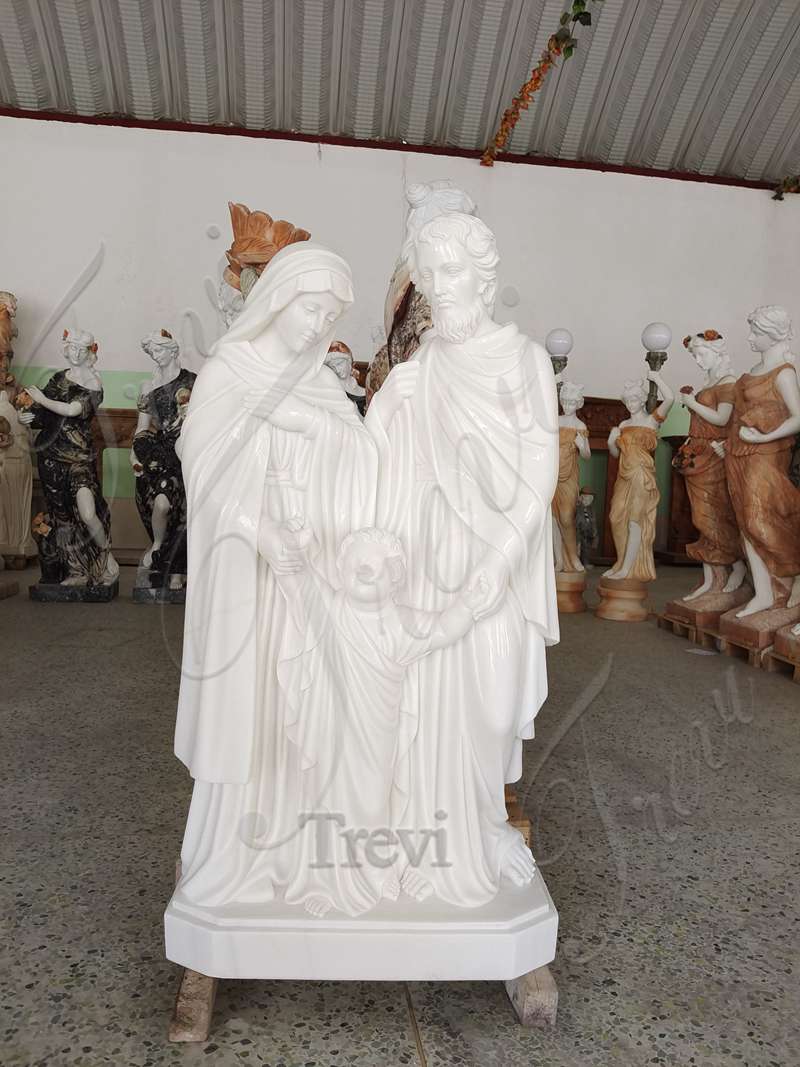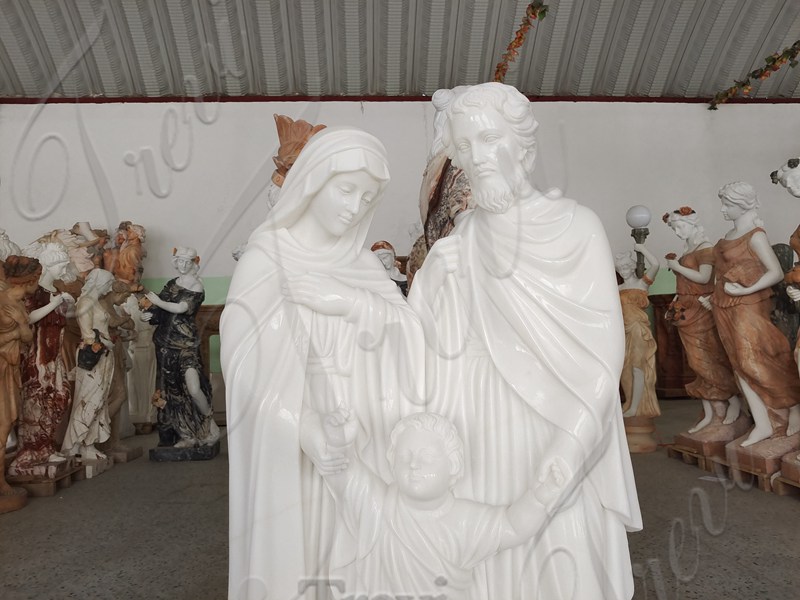 Pure Hand Carving Technology:
Our artists hand-carved the Holy Family Marble Statue. First, our sculptures are carved from beautiful hand-picked white marble. The hand-carved features of the Virgin and Baby Jesus are stunning. The beauty and durability of our natural hand-carved marble statues are unmatched! And, this beautiful Marble Statue of the Holy Family is astounding in its realistic detail. Judging by St. John's serene facial features, outstretched arms, and highly realistic layered clothing, this marble chapel is a masterpiece of marble masters.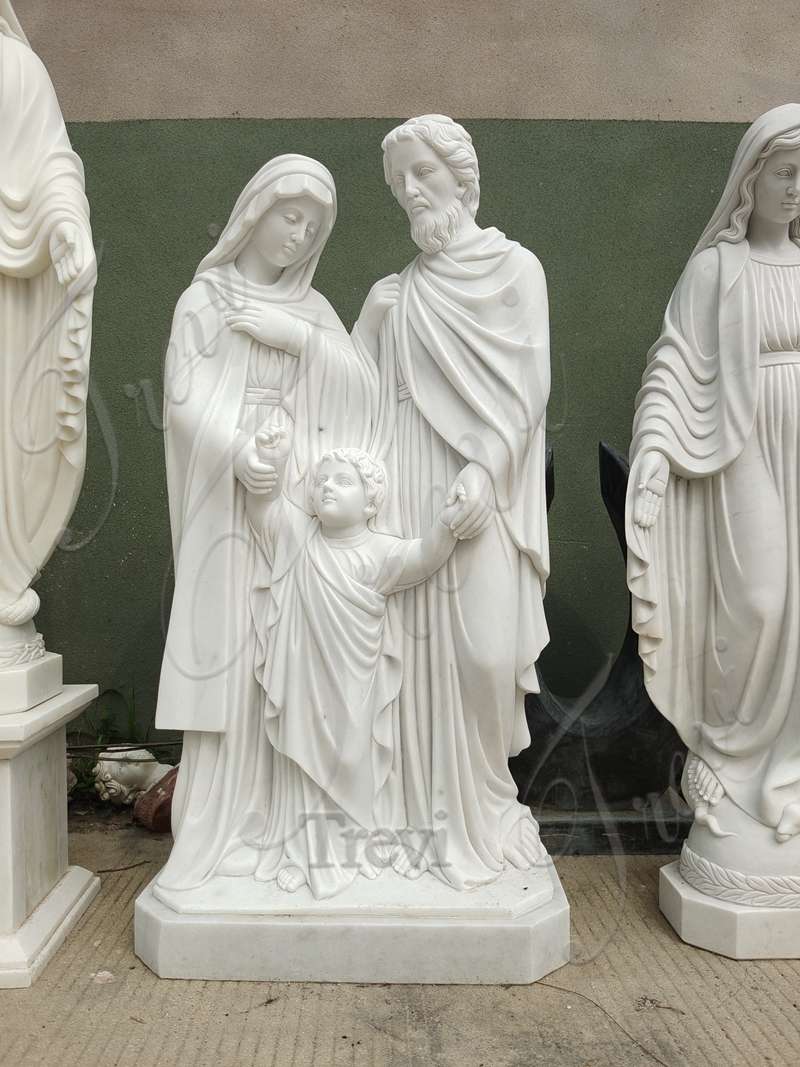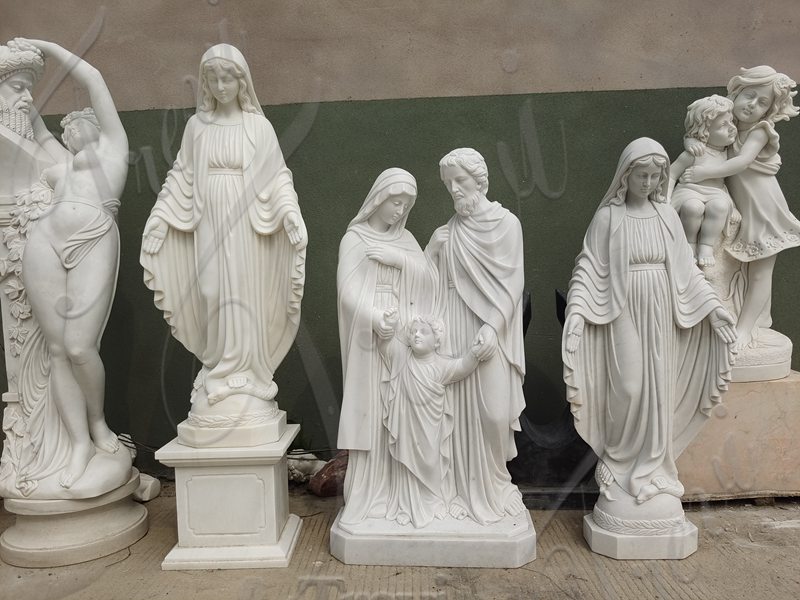 Made Of High-Quality White Marble:
This is a beautiful white marble statue of the Holy Family. All are carved from natural pure white marble. We could carve beautiful white marble bases for you. Our factory has many different types of white marble raw materials. And, we use high-quality marble. Because only high-quality marble could express the beauty of detail in church sculpture. We have Hunan white, Sichuan white, Guangxi white, and imported Carrara white marble. Well, no matter what kind of white marble you want, our factory could meet your needs.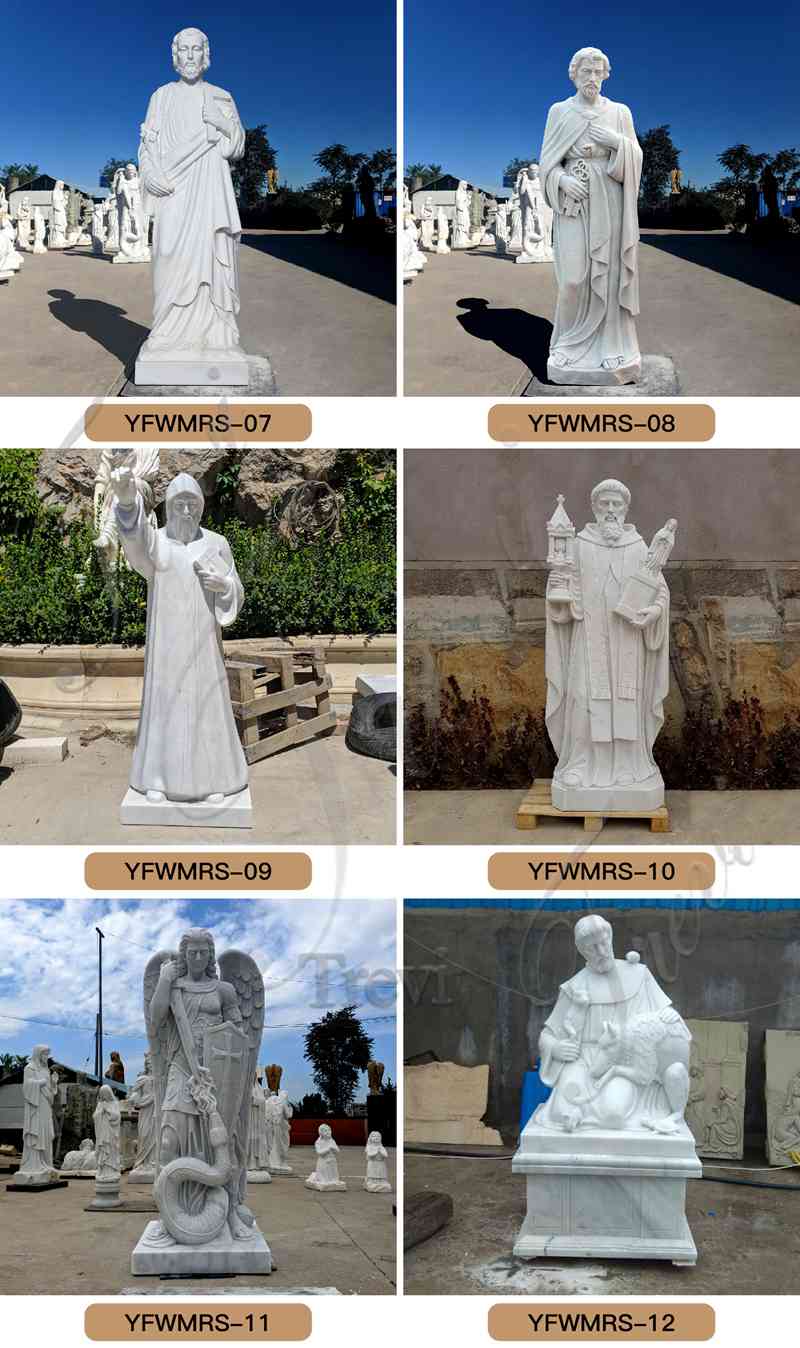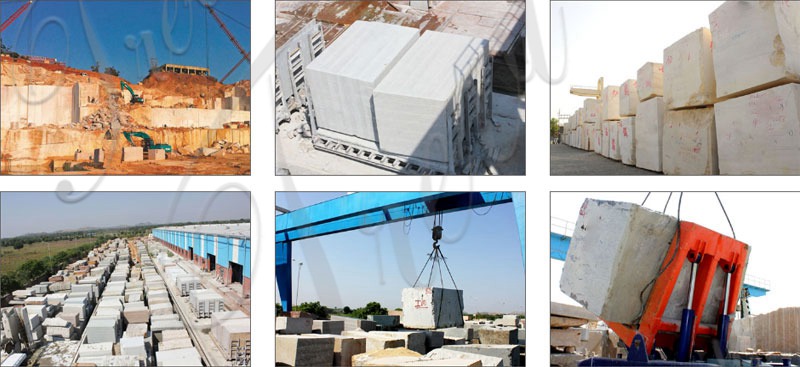 This beautiful family sculpture would be your best choice if you like this sculpture. Please contact us now, Trevi would provide you with satisfactory service and the best religious sculptures.
Send to us