Our Lady of Fatima Statue Details:
Our Lady of Fatima statues at the Trevi factory looks calm. She folds her hands together, and the flowers on her skirt are very beautiful. Every flower, every leaf is like the real thing. The robe on her body stretches to the top of her head, and her dress is so dignified.  Every Virgin has a sacred title. Our Lady of Fatima is also known as the Rose Maria.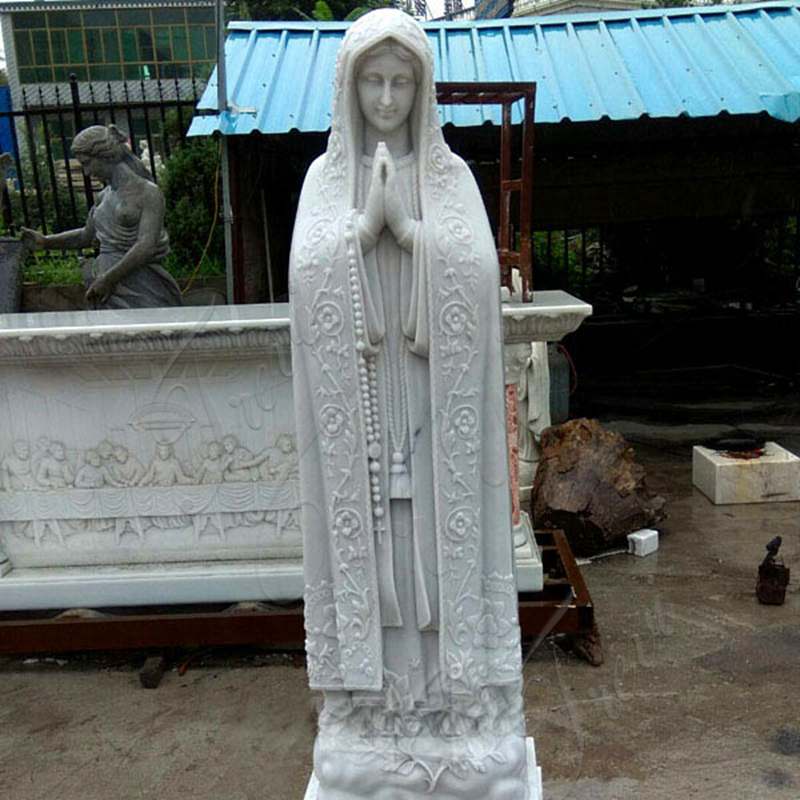 Devout Catholic Artist:
First of all, the artists in the Trevi factory are very devout Catholics. They have been engaged in marble sculpture carving all their lives. Our artist, Master Yuan, has followed his grandmother to believe in Catholicism since he was a child and is deeply influenced by the Catholic culture. Trevi factory marble sculptures are all hand-carved. He attaches great importance to every craft and strives to portray the spirit and sacredness of our Lady of Fatima.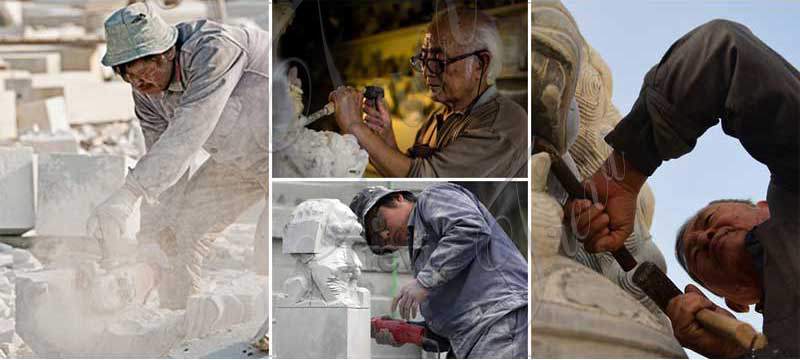 Natural Marble:
The Catholic statue in the Trevi factory is very beautiful, we use pure natural marble. Natural marble sculptures could be preserved for hundreds of years. The marble in the Trevi factory is of high quality. Their colors are pure and there is no extra gray appearance. And pure natural raw materials are very easy to clean up, just wipe them with a clean cotton cloth.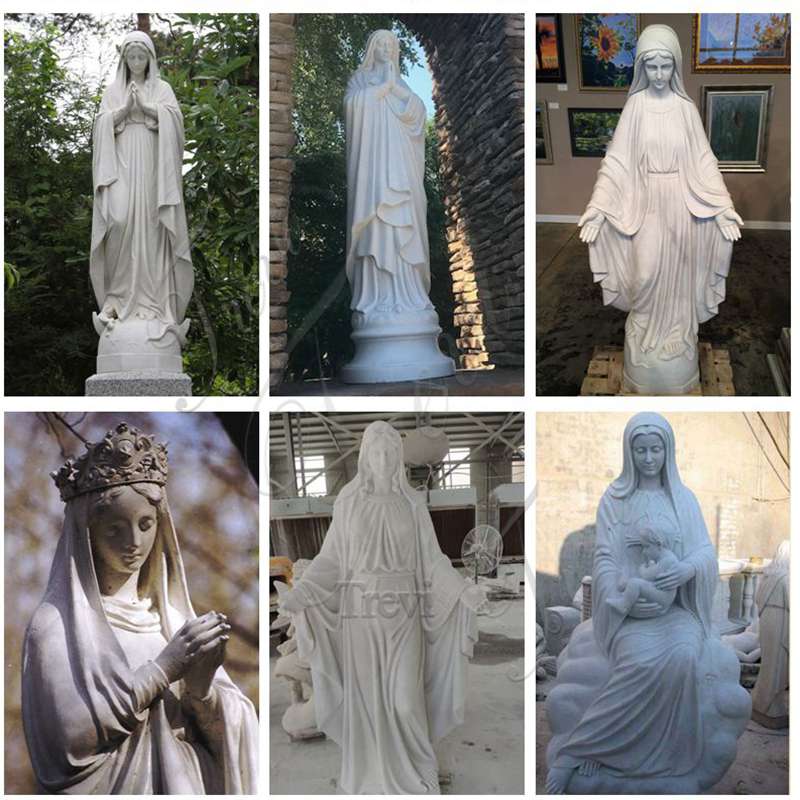 Why Choose Trevi's Catholic Statue?
The Trevi factory has the most professional sales staff. They are very professional and have been in the sculpture industry for 20 years. When communicating with customers, they are very good at grasping customer needs and solving their problems immediately. Trevi factory sales staff have established close cooperative relations with customers. Most importantly, they could provide clients with professional insights and broaden their career paths.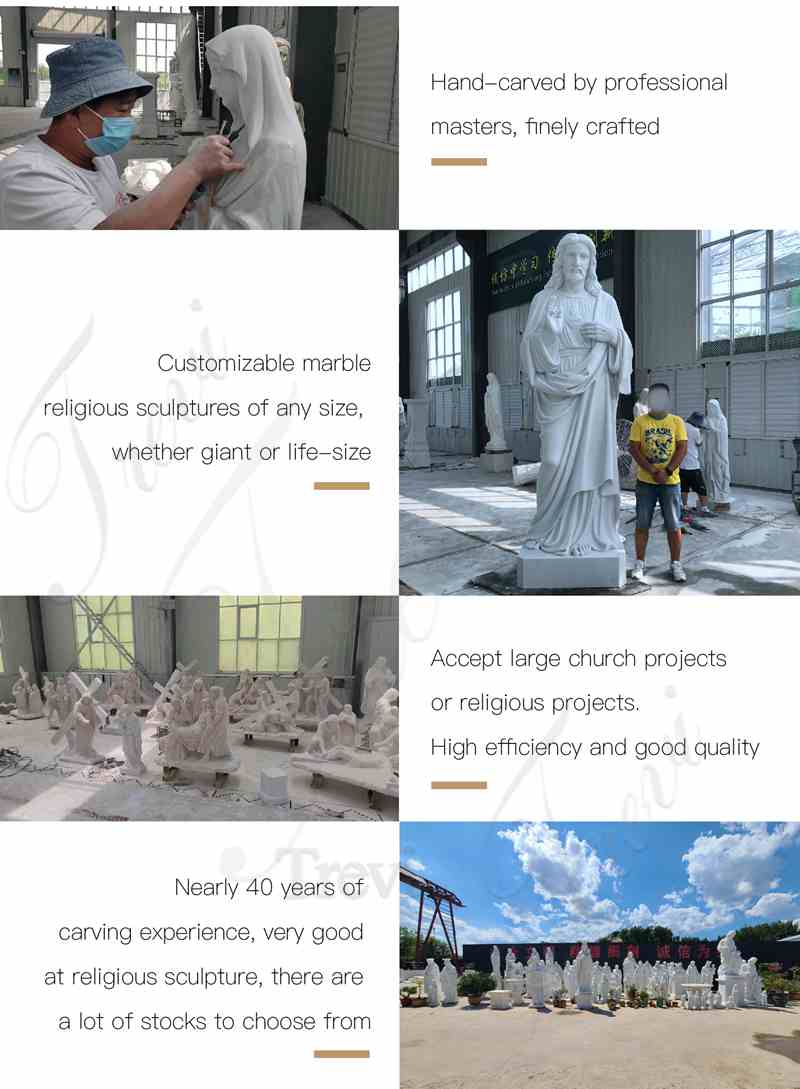 Good Feedback from Customers:
The Trevi factory is located in Quyang, the hometown of sculpture. Trevi marble's Our Lady of Fatima statues are sold all over the world and have a large number of customers in North America, such as the United States, Mexico, etc.; Colombia and Brazil in South America; Germany, France, Italy, the Netherlands, and other European countries.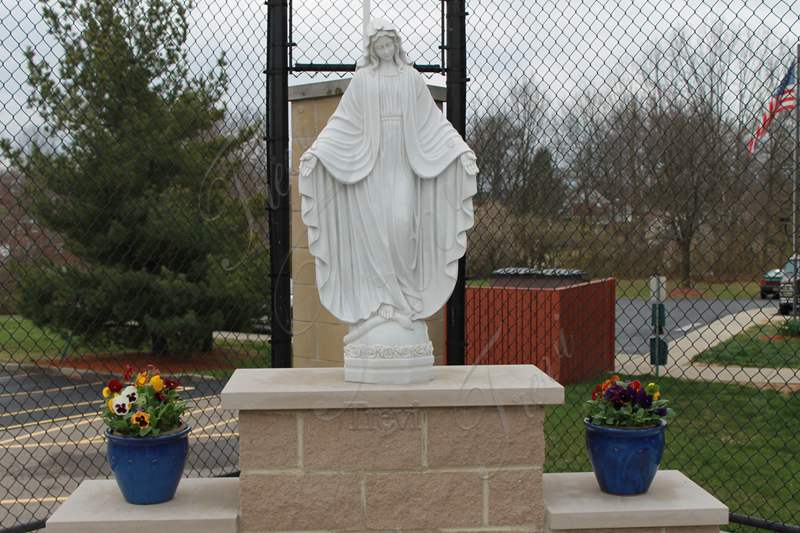 We would send photos and videos of all stages of carving sculptures to customers. Therefore, our customers could participate in the whole process of sculpture carving. Trevi factory customers not only praise our sculptures but also trust our employees very much.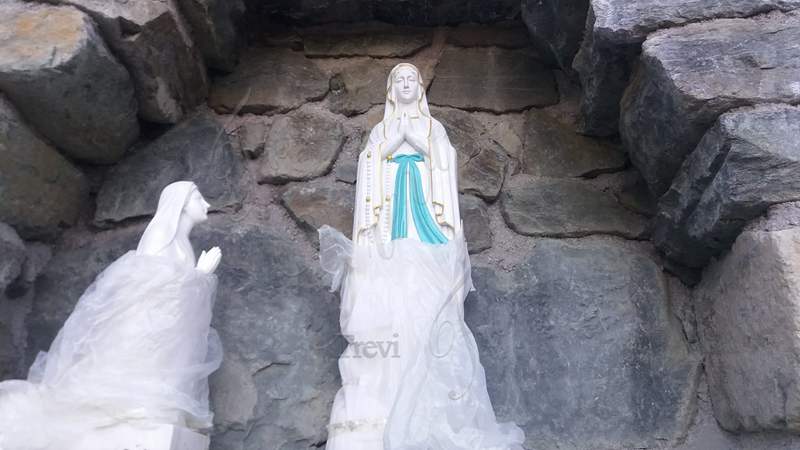 Trevi factory Irish client invited the Virgin to a local pilgrimage site. And local residents participated in the unveiling ceremony of the Virgin. Do you want this Our Lady of Fatima statue? You could contact us at any time.