Details of The Virgin Sculpture:
This life-size blessed virgin Mary statue is made of good quality marble. You could easily feel its jade-like material. It makes people feel the urge to touch it. The Virgin Mary folded her hands and lowered her head slightly, praying very devoutly. A snake coils around her feet, signifying the victory of good over evil.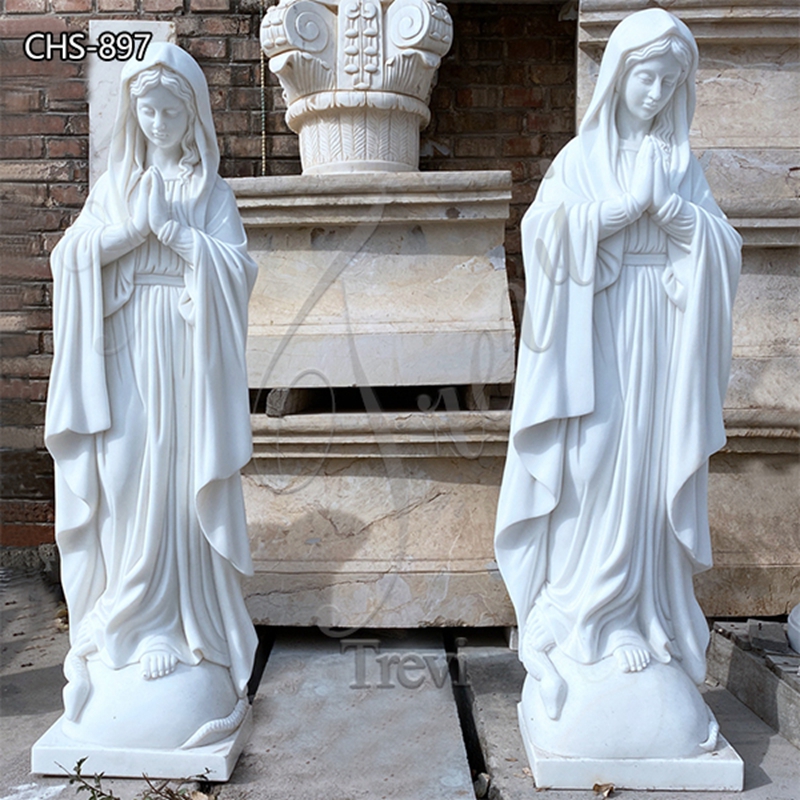 A –Grade Raw Material:
Good sculpture necessarily needs good raw materials. Our marble blessed Mary sculpture is made of A-grade marble. It is naturally produced in nature and has the characteristics of high quality and high appearance. Moreover, this natural marble is easy to carve, and the details of the carved figures and animals are very vivid.
In addition, a good marble material would have a sense of transparency like jade, and the surface would be white and smooth. The Mary sculpture made of this material could better highlight its holy and noble temperament, making people dare not blaspheme.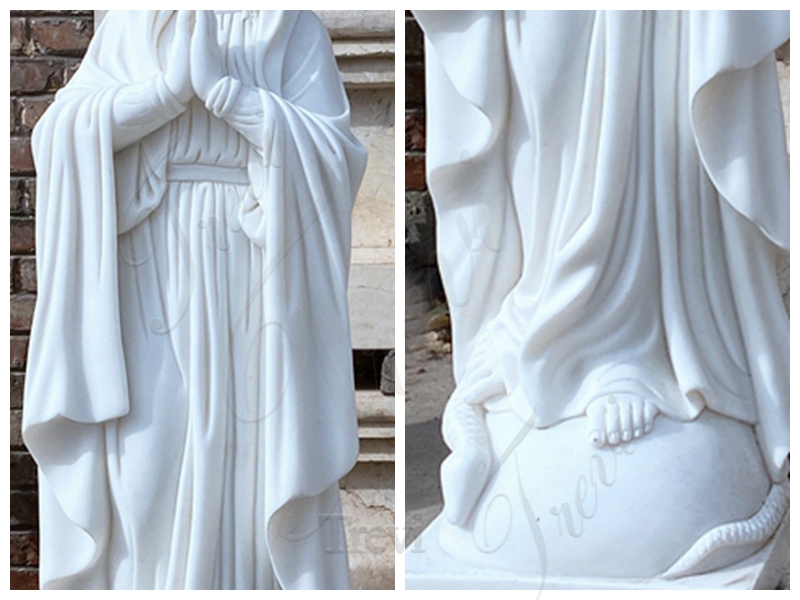 Accept Customization:
In addition to this white marble Virgin sculpture, we also designed other styles. Of course, we also support custom service. Customers could provide us with detailed information on the color, size, raw materials, and so on. According to these requirements, we would create a sculpture for the client to his satisfaction. And we would send pictures or videos of the process to customers so that customers could know the details of their sculptures more clearly.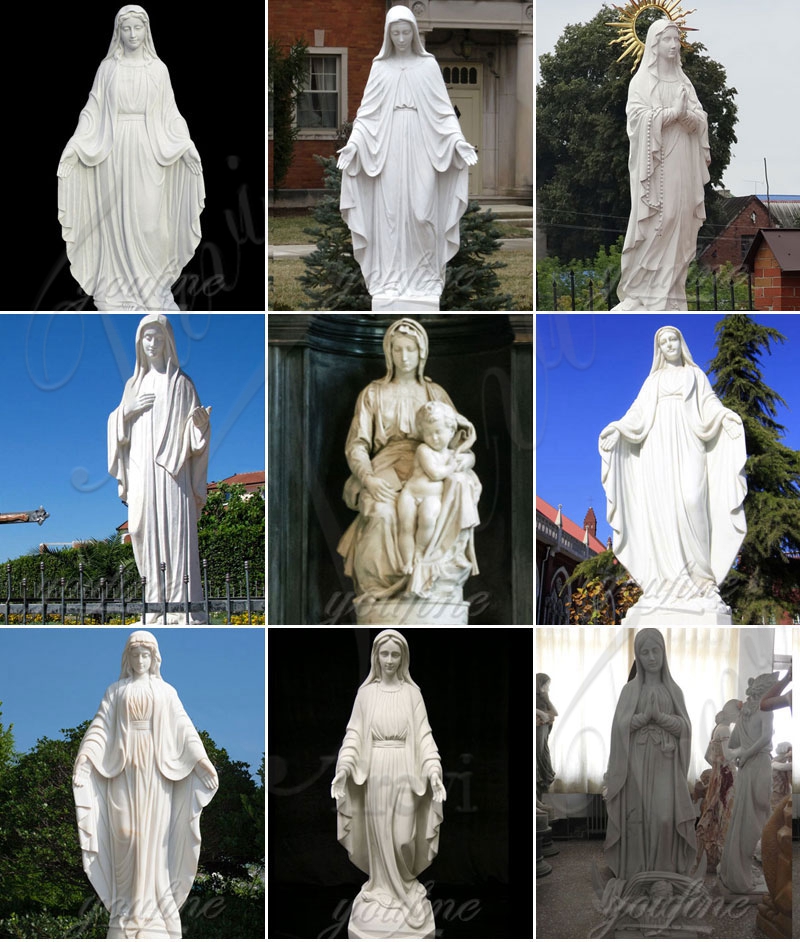 About Our Factory:
Our factory is located in Quyang, Hebei. There are a lot of marble sculpture factories here. Also, there are many talented people and skilled craftsmen, and a very strong sculpture culture. Our sculptors have lived here for generations and have been exposed to marble sculpture since childhood. So, they are very familiar and professional with carving.
Besides the artists, our other staffs are also very professional. When they join our team, they must learn product knowledge and know all the products in the of our factory. Therefore, every staff member who serves you could give professional replies and solutions when you have questions.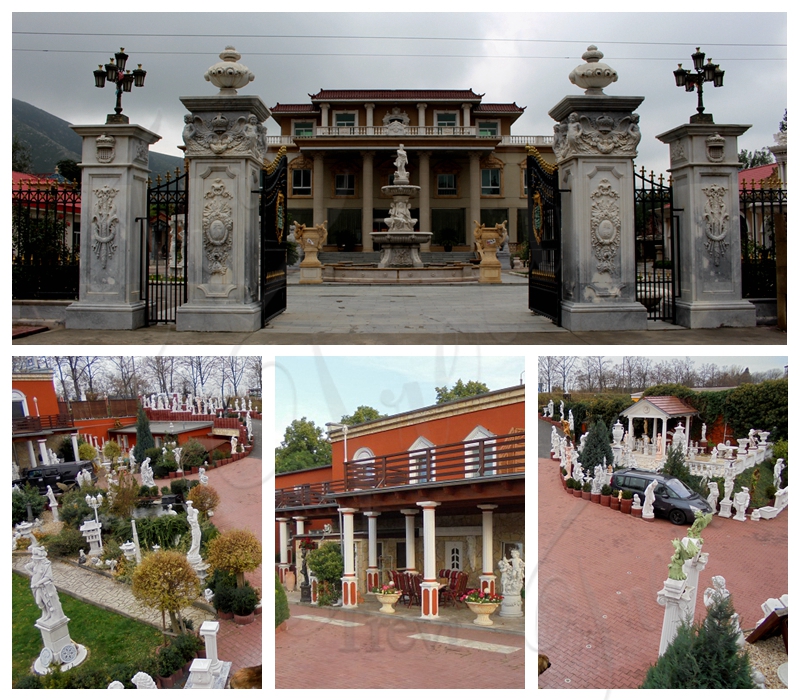 So, if you are interested in our marble Virgin Mary sculpture, please feel free to contact us. We would provide you with professional services.