Our Lady of Perpetual Help Statue Details:
The Trevi Our Lady of Perpetual Help statue is carved from light white marble. All the details of the Virgin and Jesus are hand-carved from natural marble. This beautiful marble statue is very popular. This beautiful sculpture of the Virgin sits on a simple square base of white marble. The body is hand-carved from pure white marble, and her robe is very elegant and lifelike. This sculpture could be called a truly unique and gorgeous work of art.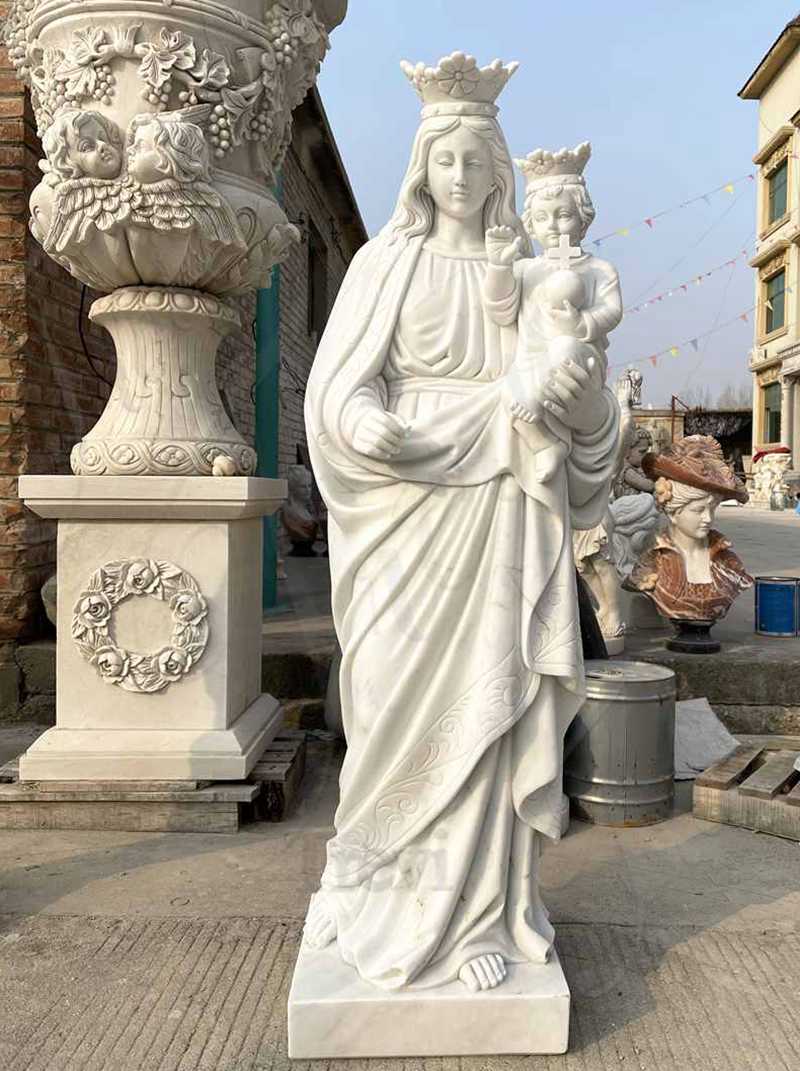 This beautiful Virgin is perfect for decorating gardens or churches. Her perfectly proportioned figure and long wavy hair create a beautiful and elegant atmosphere. This classic Virgin and Jesus sculpture present a harmonious and warm picture.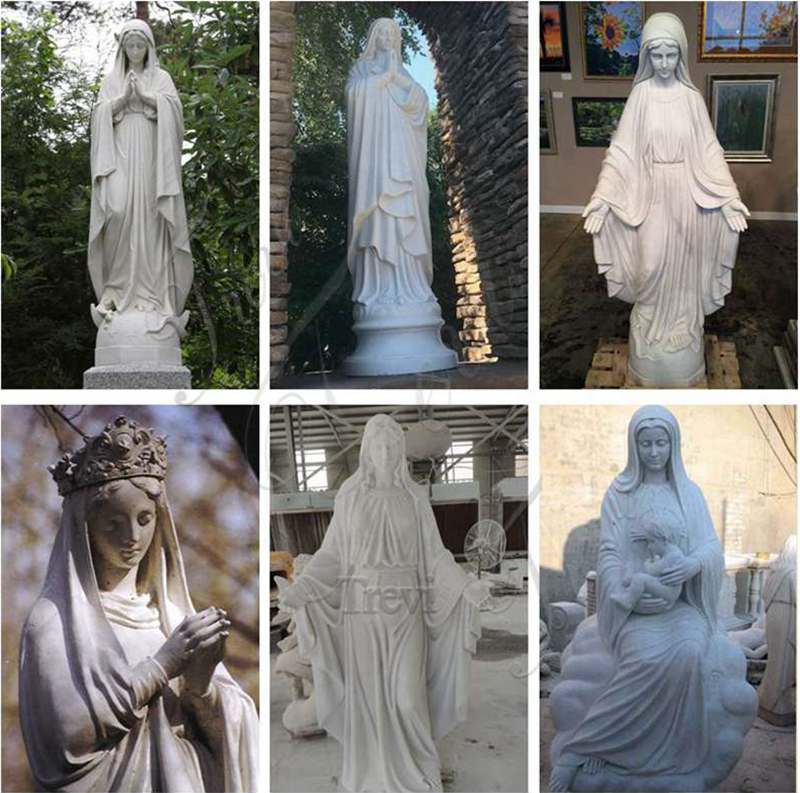 The Advantages of Trevi Marble Sculptures:
Trevi is located in Quyang city, the "Hometown of Chinese Sculpture". It is famous all over the world for leading marble sculptures and exporters. Trevi has a professional work team and designers. In addition, Trevi has rich experience in exporting, and our sculptures have covered many countries for more than 25 years. Of course, we are specialized in carving  Catholic Virgins and Saints statues. Therefore, our sculptures have perfect structure and exquisite details. Trevi always insists on quality first, there is no doubt that you would receive a beautiful sculpture.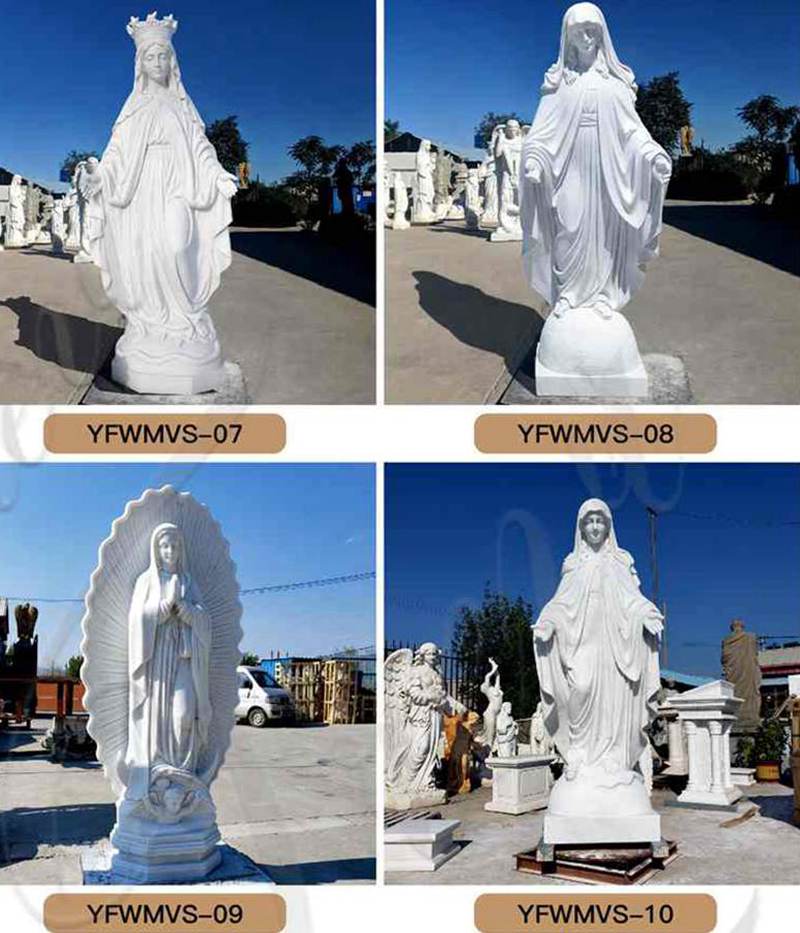 Use High-Quality Marble:
Trevi has many high-quality marbles, and our artists pay special attention to the choice of materials. Only good marble could carve amazing details. Therefore, Trevi has its own fixed source of marble. We have natural marble stones such as Hunan white, Sichuan white, and Guangxi white. Of course, Trevi also has Italian Carrara marble. As we all know, natural marble has permanent preservation value, so the sculpture of Our Lady of Trevi could become a family heirloom.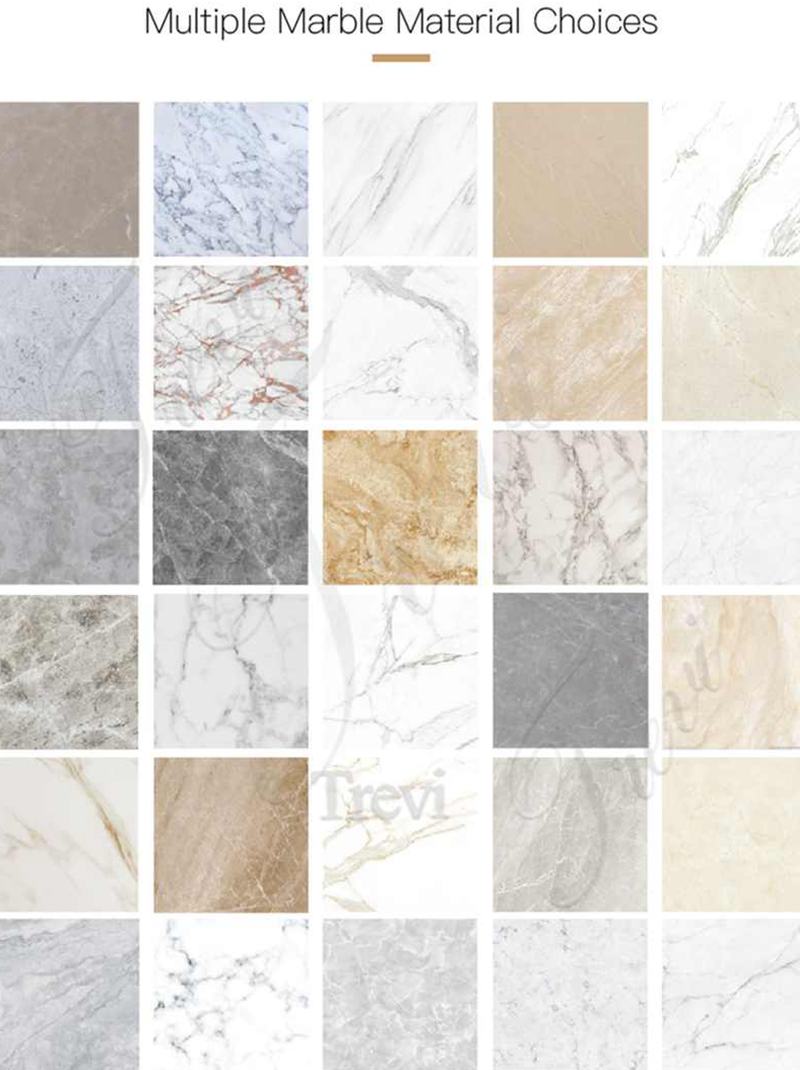 Exquisite Clay Model:
Trevi attaches great importance to the demeanor and spiritual expression of the Virgin. Therefore, our artists have learned clay model carving techniques since childhood. So our clay model is full of soul beauty. When you see the face and facial expressions of this Virgin, you would definitely feel extremely shocked.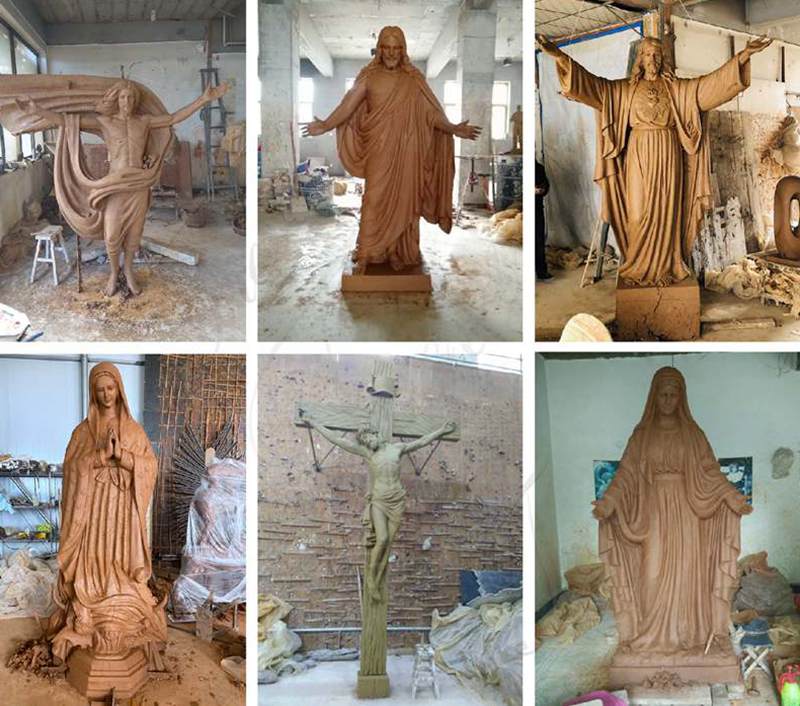 Trevi sculptures could be transported to every corner of the earth. If you like this Marble Madonna, please contact Trevi immediately for a quote.