Church Statue Features:
Our lady queen of peace statue is a image of woman standing with a hand hanging. Once you notice her at a glance, you would be amazed by her elegant temperament. Trevi uses 100% natural marble to carve it. As we all know, natural marble has a good quality and it is easy to carve. Therefore, the carved statue has vivid expression. Moreover, our sculpt artists' professional carving skills could make it more beautiful.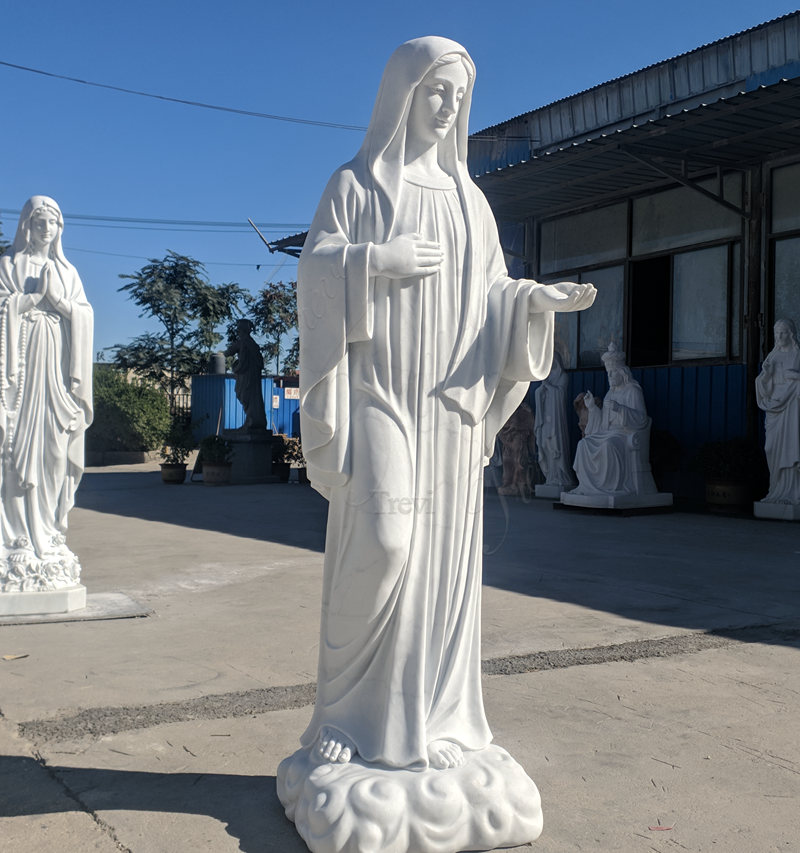 Show Details:
Trevi's marble religious sculptures have always been known for their high quality. Under the hands of our sculptors, each marble church sculpture is at its best. The pure white marble makes the Virgin more elegant and noble. Moreover, the smooth engraving design maximizes its decorative value.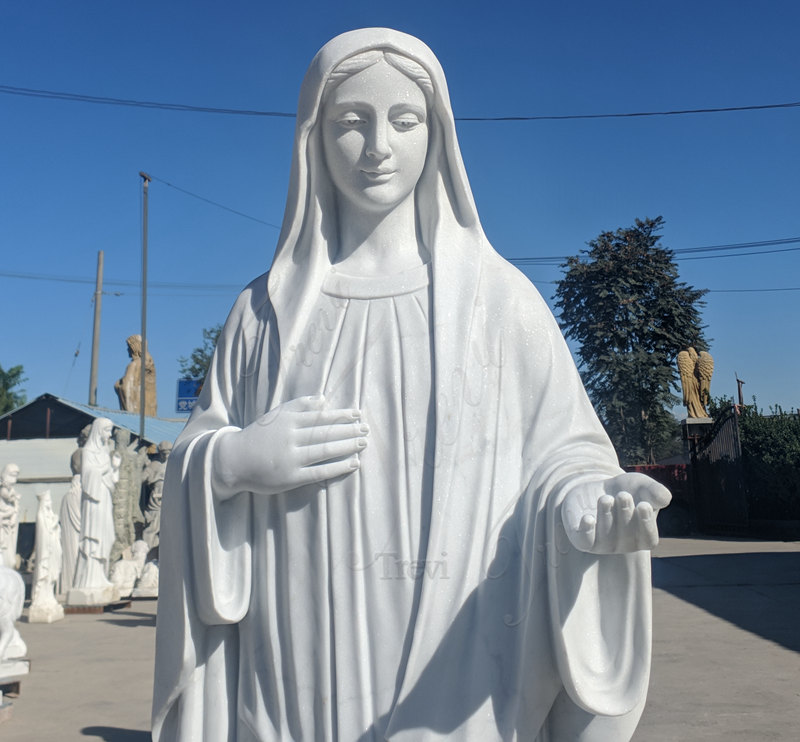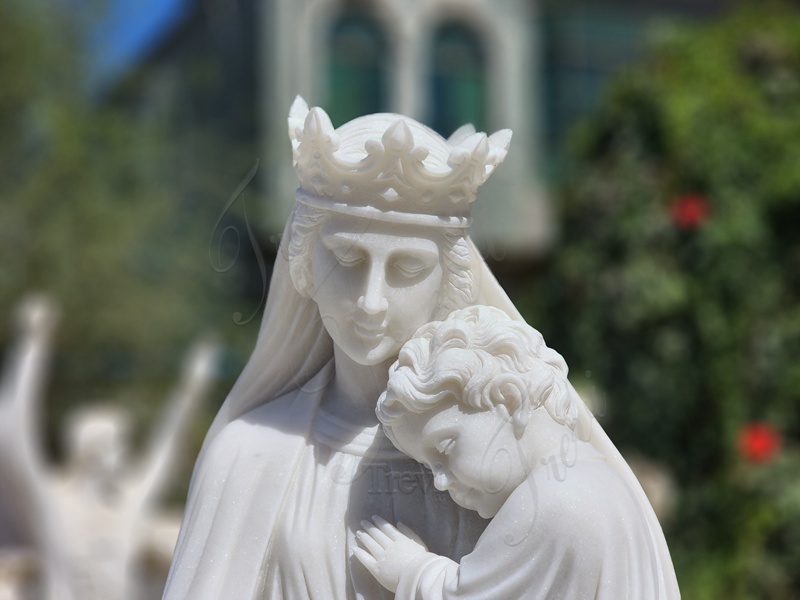 Other Virgin Statues:
The elegant and beautiful statue of the Virgin has always been loved by everyone. In addition to this our lady queen of peace statue, we have also carved our lady of Grace statue, our lady of  Guadalupe and more. These Virgin statues are just as beautiful and delicate. Each would bring a different feel to your garden or home or even your church.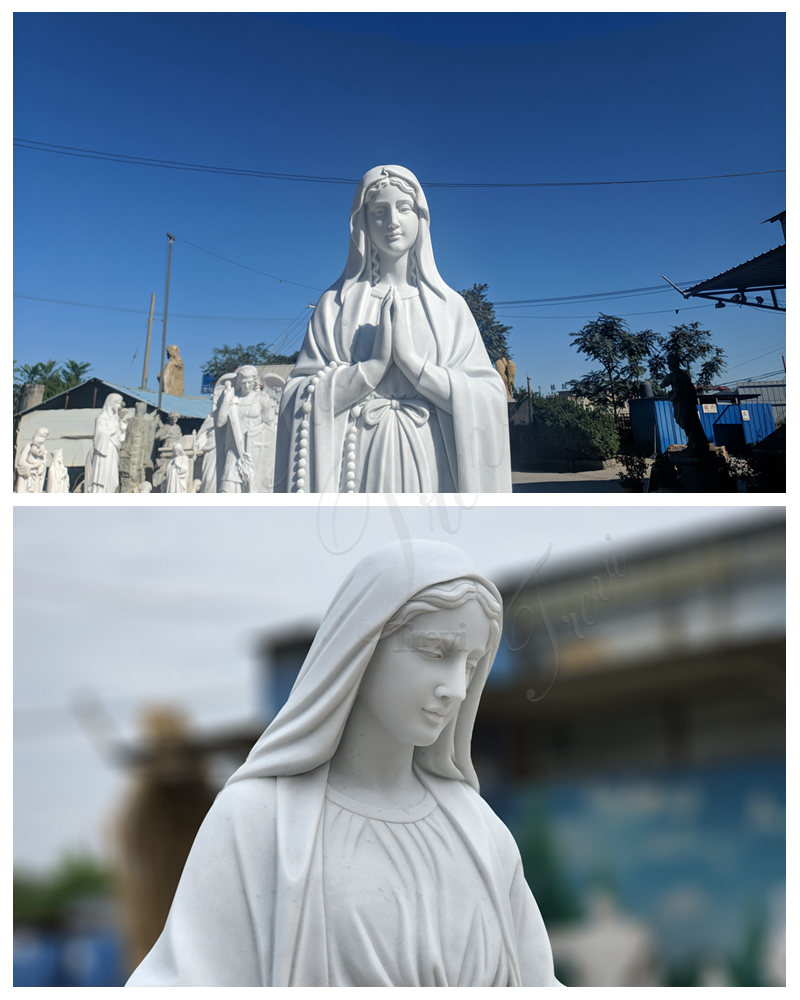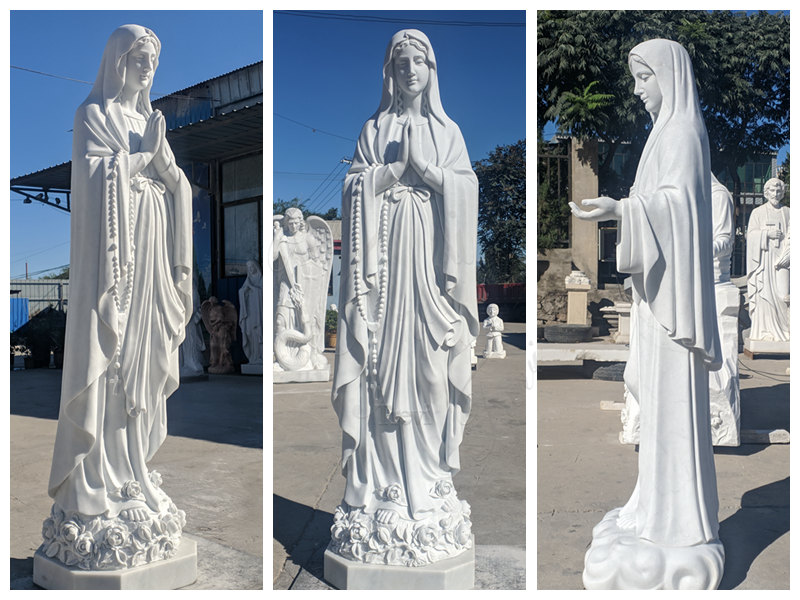 Support Customization:
Our customization services include adjustments in color, material, style, and size. If you want a tabletop Madonna sculpture decoration, we could design a small size statue for you. At the same time, we could also make large outdoor sculptures of the Virgin Mary. In short, no matter what kind of needs you have, we would meet you.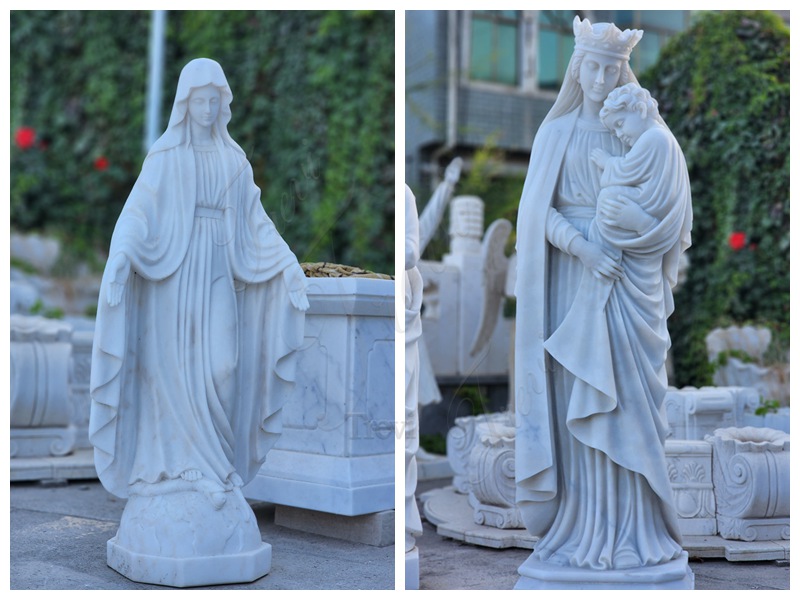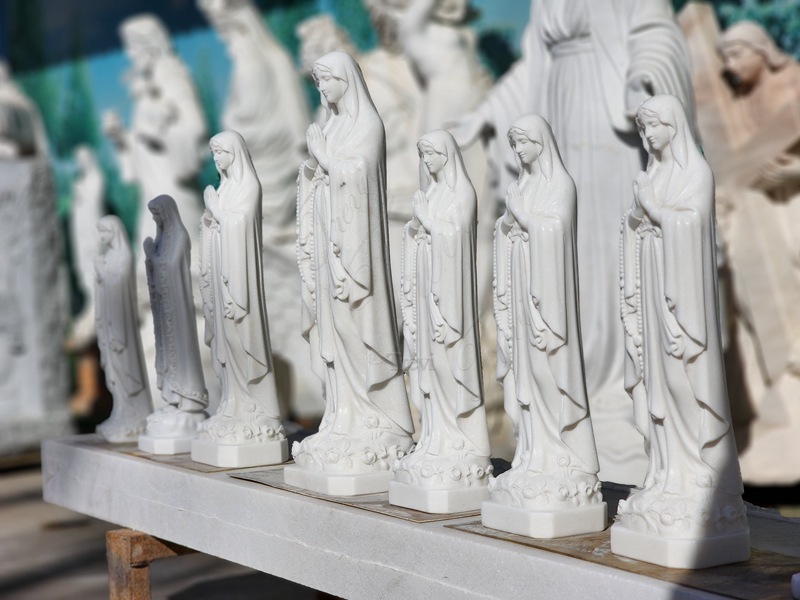 More marble Catholic statues are waiting for you to explore. Come to trevi to start your new journey about marble statues.
Send to us