Statue Our Lady of Lourdes Details:
This exquisite statue Our Lady of Lourdes shows extraordinary beauty and elegance in church or home decoration. The material we use is Top A white marble, we could see that the material is almost pure white. Trevi artists could also sculpt the face of the Virgin to life, so Trevi's statue of our lady of Lourdes for sale always leaves a deep impression on customers.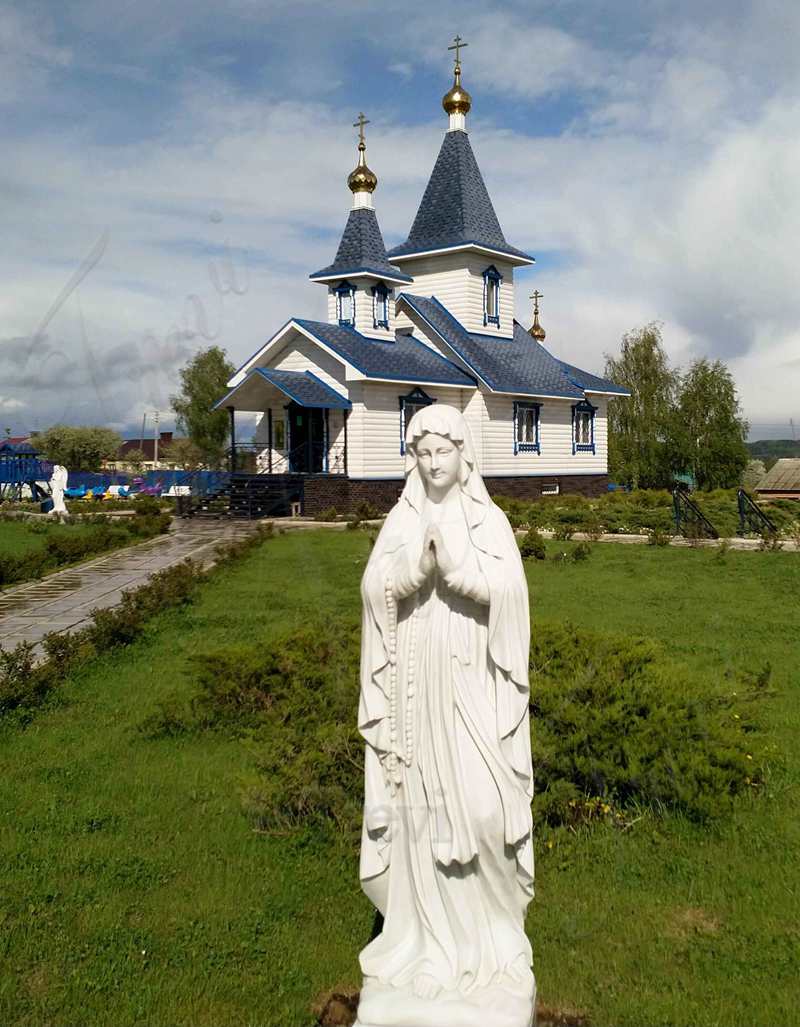 Other Classic Marble Virgin Sculptures:
In addition to the statue Our Lady of Lourdes, we could also sculpt more types of Catholic Virgin sculptures. The Trevi factory also carved many other classic marble sculptures of Catholic figures. For example, Our Lady of Fatima, Our Lady of Mary, Our Lady of Guadalupe, and so on. In addition, we could customize the statue of the Virgin according to the photo. So if you want to make marble statues for other Virgins. Just send us the picture, and we could carve a perfect and realistic marble sculpture based on the picture.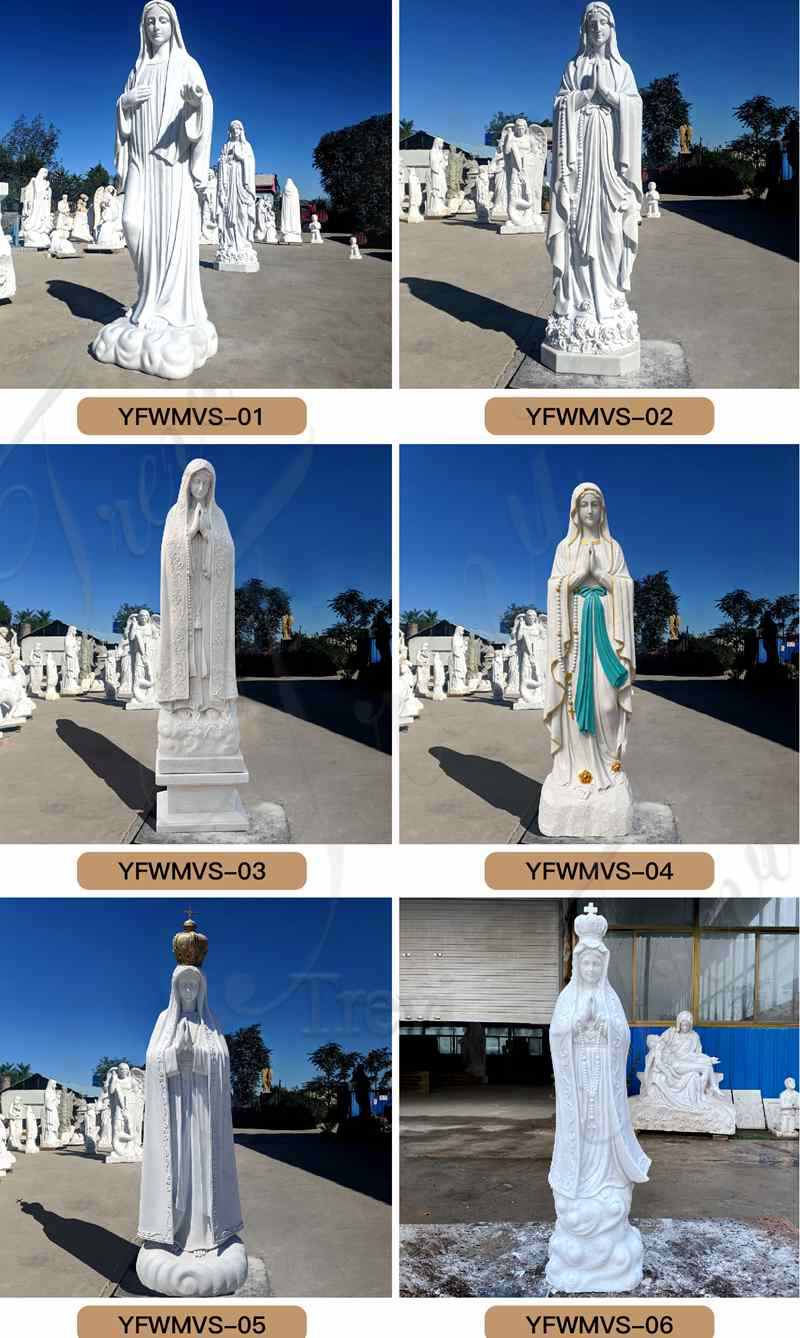 How Did Trevi Sculpt This Virgin Statue?
For this statue Our Lady of Lourdes, first we would make a 1:1 clay model for this Our Lady of Lourdes statue outdoor. Because clay is soft, it could easily change shape. And after the model is completed, we would send the picture to the customer for inspection. If this model is ok, we would start carving based on this model. We all know that models could ensure similarity. We have this model now, so you could use our model for free, and we could save you the model cost.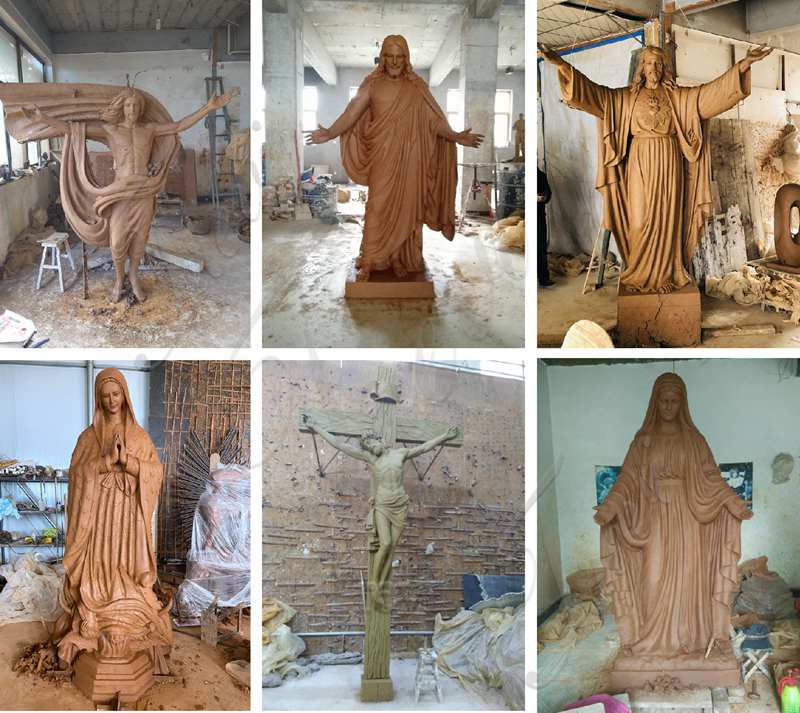 The Case We Made Before:
Our statue Our Lady of Lourdes was craved for European churches. We made clay models for this priest and sent the pictures to them for inspection. So when the clay model was approved, we began to carve the marble. The priest is very satisfied with the carving craftsmanship of our artist. In addition, Trevi was also introduced to other church priests.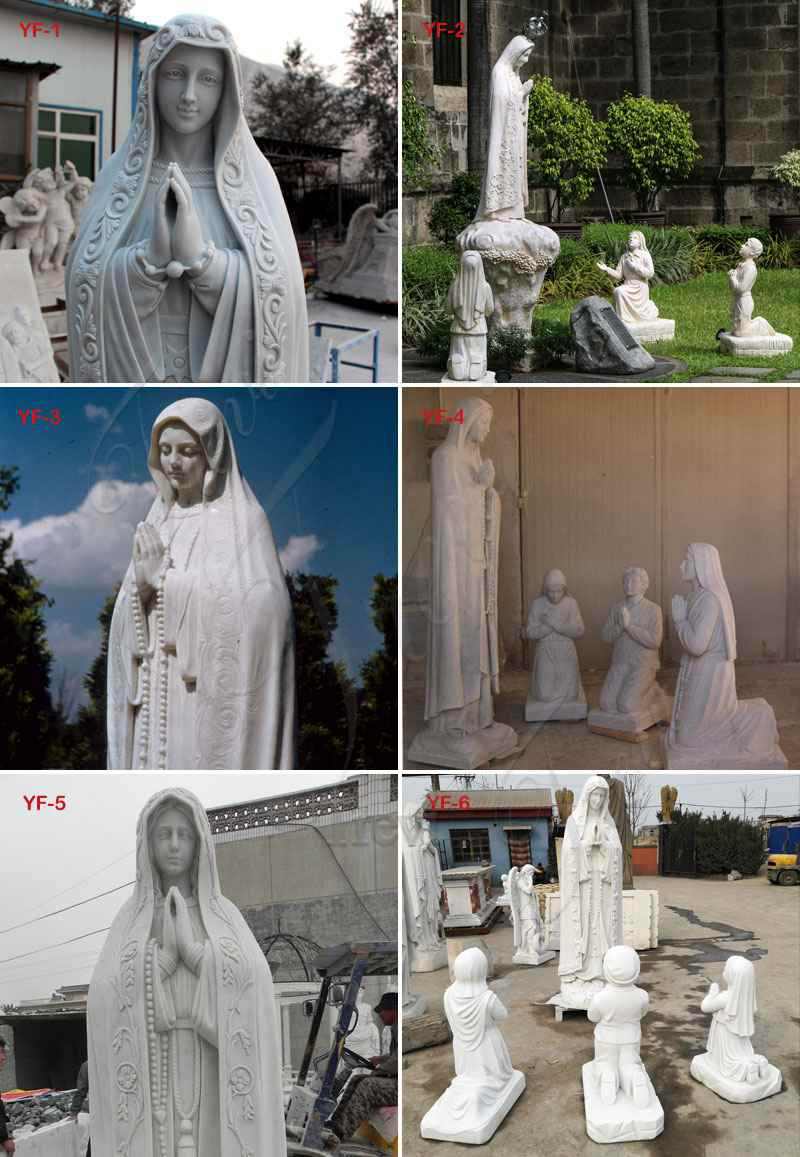 If you like this statue of Our Lady, please contact us immediately. Trevi would provide you with more details.
Send to us